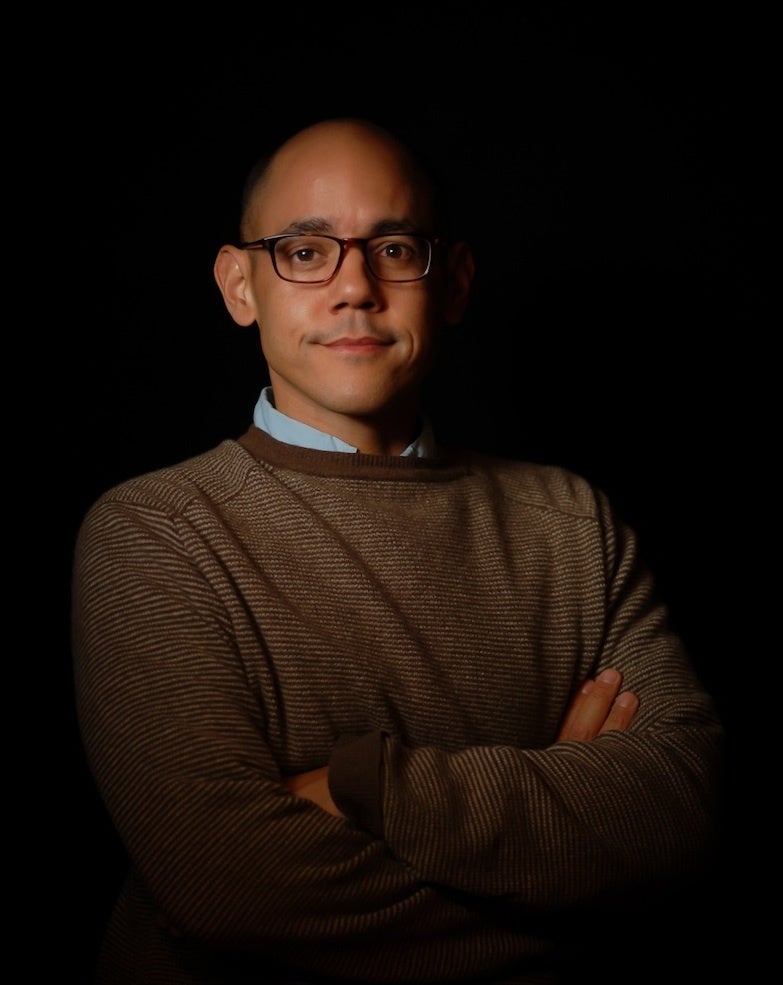 Author Thomas Hewlett says that growing up in the dynamic and diverse city of Los Angeles not only inspired him to become a writer, it also influenced his unique style of blending multiple genres of noir, supernatural, horror and fantasy to tell gritty human tales.
"My grandfather built luxury yachts for Hollywood legends such as Errol Flynn and my uncle ran a night club and was the only bartender in town that notorious mobster Mickey Cohen trusted to make his martinis – so I grew up hearing all these insider L.A. stories that really influenced the way I write," explains Hewlett.
As a child he also spent much of his time reading Sci-Fi and Fantasy novels and soon discovered that if he didn't like the way a story ended he could simply re-write it himself. That quickly led him to start writing his own short stories and by the young age of twelve, Hewlett knew he was destined to become a novelist. But what he didn't know is that by the time he was nearly finished college and ready to pursue his profession, his personal demons would overpower his creative aspirations and take him on a drug and alcohol fueled detour lasting for decades.
"For many people addiction stems from an overwhelming sensitivity to the world and feeling the need to find something that blunts it out. It's like how an old jazz musician I once knew described heroin. He called it 'tragic magic' because it's like a dark magic that takes over you. You think it's elevating your creative abilities but it quickly goes from mind expanding to soul sucking. It was a long, dark journey for me but I always kept a small seed of hope that writing would one day save me."
But after years of moving around and working dead end jobs to fund his habits, Hewlett had nothing to show for his writing other than a few scribbled pages. Then finally in 2011, he hit his rock bottom with a near suicide attempt that landed him in a psych ward and then rehab. It was the blessing that not only put him on the path to his recovery but also inspired him to write his first novel, "One Death At a Time," which ultimately launched his entire "Twelve Stakes" series.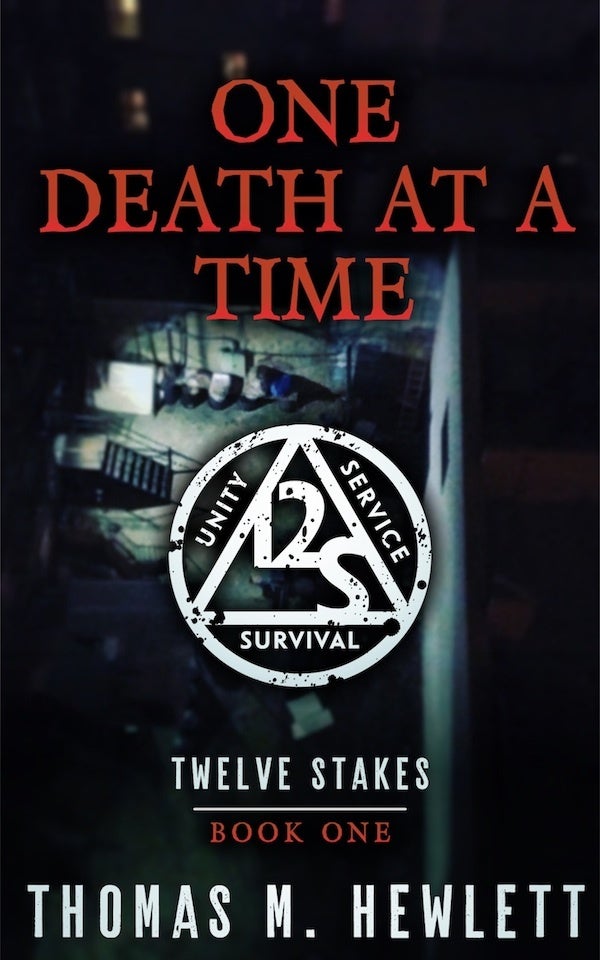 Like many writers who draw from their personal experiences, Hewlett wanted to portray the very human struggle of addiction but in a context that allowed him the creative freedom to combine his favorite genres of noir, mystery, horror and urban fantasy. The idea finally came shortly after he was released from rehab and went for dinner with a fellow writer and friend, Khanh Ho. They began brainstorming ideas with each one sounding crazier than the next until Ho shouted, "You should write about vampires in A.A!" Hewlett immediately knew it was the perfect premise for the story he wanted to write.
"Like addicts, vampires are often seen as monsters and a story about vampires in A.A. gives them a human front to explore that dark side of ourselves," he explains. "I know that when I was using, I felt broken with something powerful inside me that I couldn't understand or control. The vampires in the story must also face the demons of their past and deal with the fact that they've committed terrible acts such as killing people with their dangerous powers. They must each find redemption by harnessing the inner strength that allows them to pull away from their demons and find a way to use their powers for good."
The novel series is set in the dark underworld of Los Angeles and follows "Jack Strayhorn" a broken and cynical noir style P.I. who is also an hundred year old vampire attending A.A. meetings and trying to redeem the sins of his past. But through solving a series of murders, he discovers there are other supernatural beings lurking in the underworld and that his real mission is to save the entire human race from the grips of a powerful new meth like drug - "Crystal Rose."
Throughout the series, Jack is joined by an array of characters each facing their own battles and personal demons. The fairy alchemist who created the drug and now wants to undo the damage he caused after escaping from the powerful drug lords. The witch struggling to use her powers and still salvage her sanity, and the hybrid werewolf-vampire trying to make sense of his mysterious past. As they each fight to resolve their own pain, they combine their powers and unite in Jack's fight to save mankind.
Hewlett says that while the "Twelve Stakes" series certainly appeals to fans of every genre from noir, mystery, supernatural, horror and urban fantasy, the human experience of struggle and redemption is really the heart of the story and something that everyone can relate to.
"My goal as a writer is to bring life and magic to my readers but I also want my work to have a higher purpose. This story is for anyone who struggles with any type of addiction or must face their personal demons. It's about learning to embrace that dark side of us and to use our pain in more powerful ways to help make the world a better place."
To learn more about Thomas Hewlett and the "Twelve Stakes" series, go to the official website: www.twelvestakes.com
Calling all HuffPost superfans!
Sign up for membership to become a founding member and help shape HuffPost's next chapter
This post was published on the now-closed HuffPost Contributor platform. Contributors control their own work and posted freely to our site. If you need to flag this entry as abusive,
send us an email
.