Has privilege been vanquished? Hardly! Only the kind that once defined who, automatically ordained by hereditary right, lived in the nicest buildings and held the most important posts, be it in government, academia or business. Even the assumption that people whose parents and grandparents went to Vassar and Smith, to Yale and to Harvard, will follow their example, is no longer as absolutely foregone as it once was. Even the inevitability that blacks, Jews, women and Latinos dare not hope to someday darken the door of the Links, the Brook, the Colony or the River Clubs, as members, is no longer a certainty. What is certain is this clear reality, that even among those eminently eligible, far fewer people, relatively, have any desire to belong to such a place. Moreover, among those who do, their top-drawer clubs are no longer places of true social engagement, but cloistered refuges from a world run by outsiders.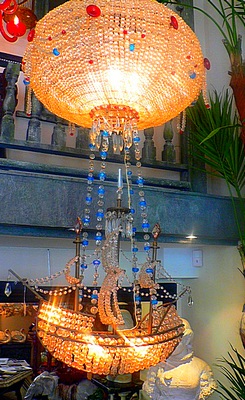 Whimsical chandelier at Linda Horn's magical Madison Avenue shop
Historians, aware that "everything is connected to everything else," ought to be able to string all manner of disparate seeming incidents together. Yet, increasingly unsure just who actually sees what I write, sometimes the impulse is so sharp that it doesn't much matter to try to form some narrative where text, images and history merge into a seamless satisfying whole. Fortunately, on the verge of saying aloud, "I care" just as quickly as it comes, the urge of frustrated indifference disappears. A good story then, is not like her diamond Riviere necklace, but rather like Mrs. Hamilton McK. Twombly's necklace of plaques of gold-set diamonds, emeralds, rubies and pearls, that could be divided into brooches or worn as a tiara.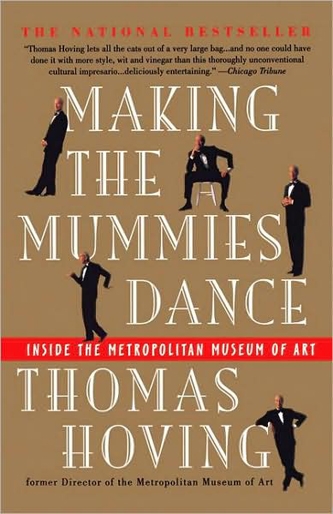 Thomas Hoving's best-selling memoir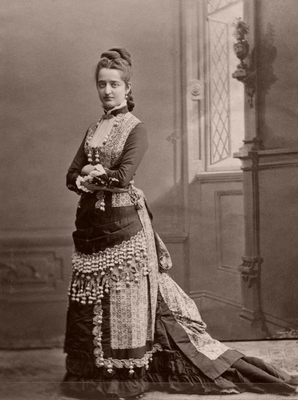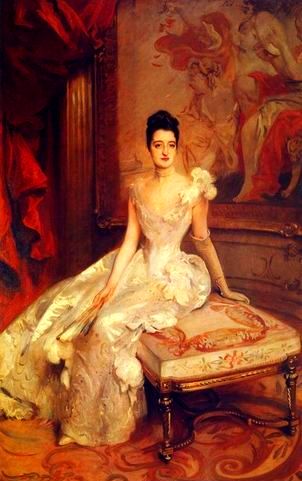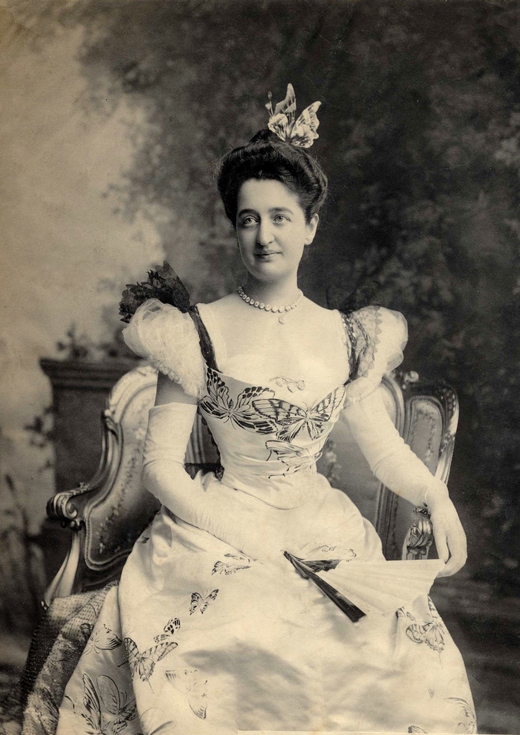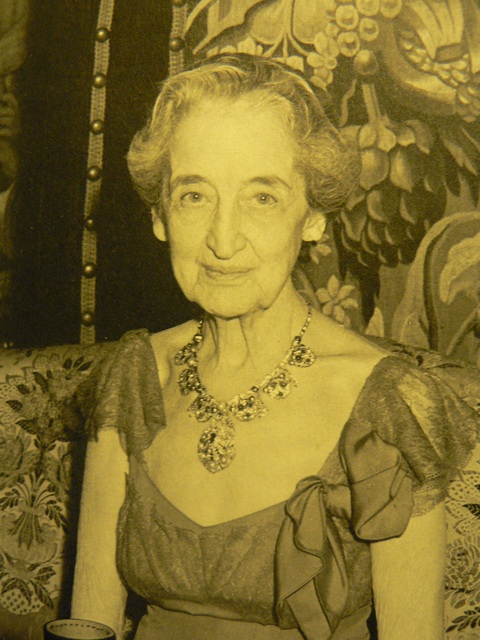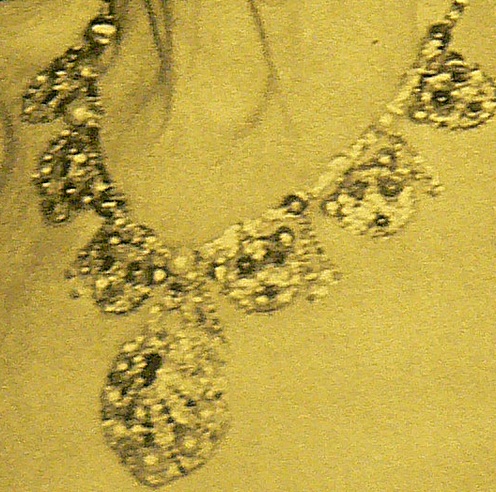 Florence Adele Vanderbilt, Mrs. Hamilton McKown Twombly, Wendy Burden's grandfather's grandmother
Was it all only my over-reaching imagination at work on April 4th, a feeling of such great loss? With winter's start on a freezing day, Thomas Pearsall Field Hoving died. Now the sun was shining, brilliantly, and all the flowering trees were in bud or were in full bloom.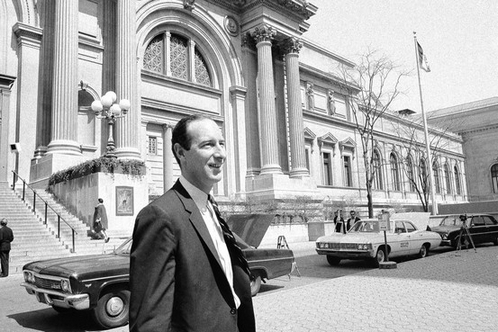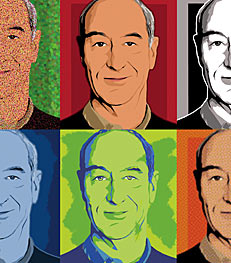 So, were flags not flying at half staff and had it not been for uniformed Parks Department personnel, mounted and standing guard ceremoniously, all along the grand waterfall-of-a-staircase at the Metropolitan Museum of Art, the institution Thomas Hoving did so much to refashion into a place familiar, but completely new, it would have been hard to imagine possible the demise of anyone or anything. The spring weather was just that idyllic.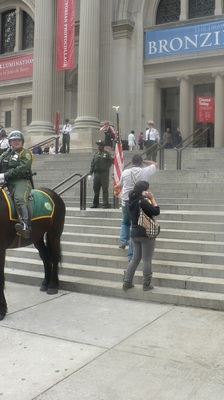 Amidst a rhapsody of bird song, the day wore on, growing ever warmer. Judy Collins sang thrillingly high octaves as if age only was just a number, instead of being the bearer of a store of wisdom, often arrived at too late, accompanied by disappointment and pain. Henry Stern's reminiscence, affectionately delivered, successfully restored reality.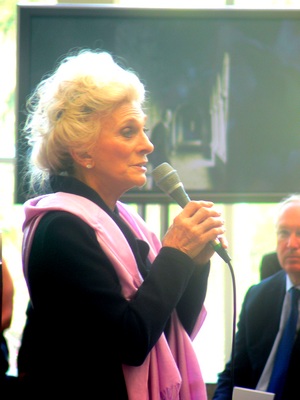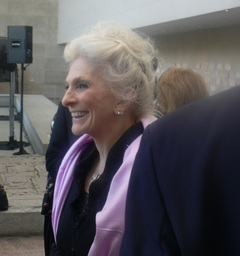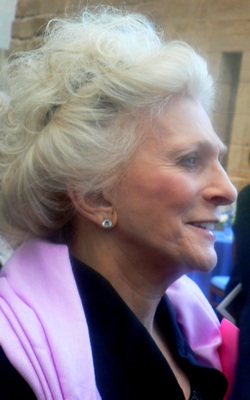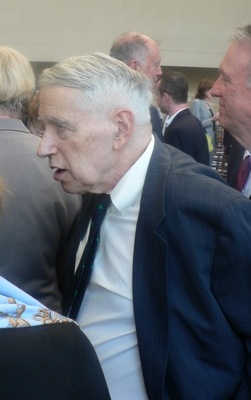 Notwithstanding bread too thickly sliced, according to the exacting standards of the past, the tea sandwiches were delectable. Those in attendance, mostly establishment types, were mostly stylishly dressed. Mr. Hoving would certainly have approved. But the truth is, given the welcomed sunshine and the imposing architectural backdrop, any event held at the museum's diminutive temple would have been lent dignity and élan. As one speaker speculated, "none of us is liable to have a send-off in such magnificent surroundings, and even if we do, it's unlikely that we will have been responsible for their realization..."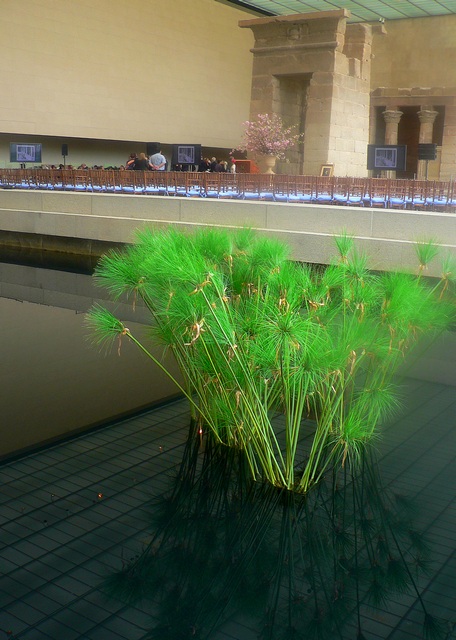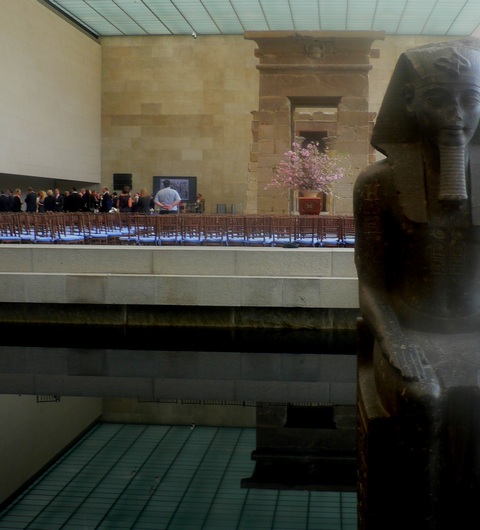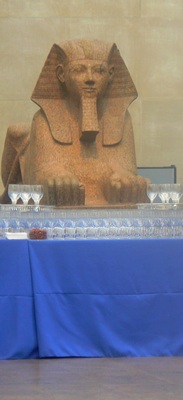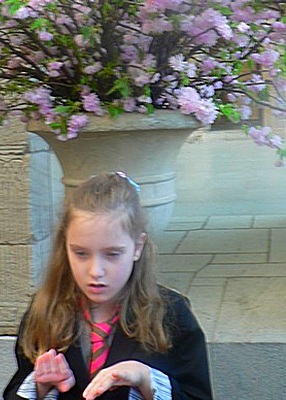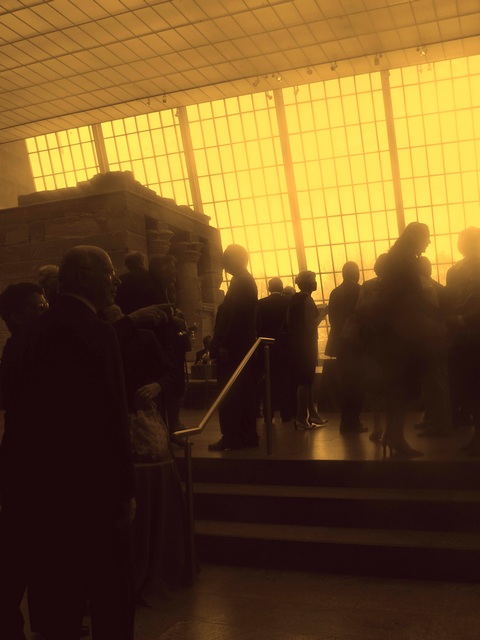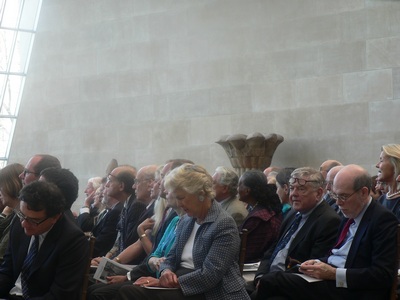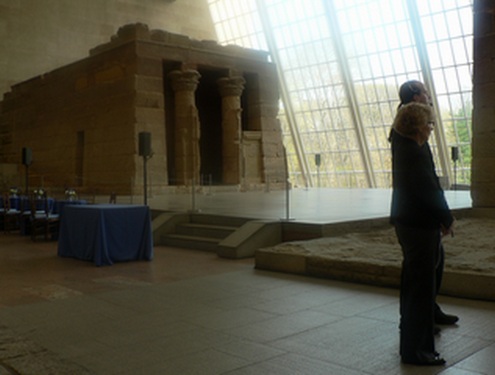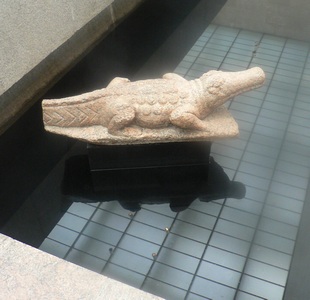 Contemplating Hoving's simple and impressive remembrance, versus the book-signing I was to attend the next day, I worried just how I might link the two events for a posting.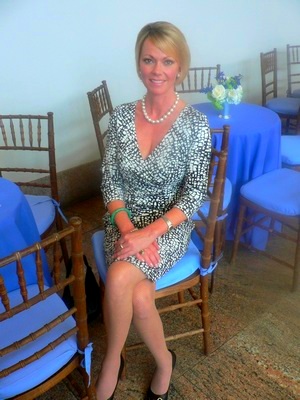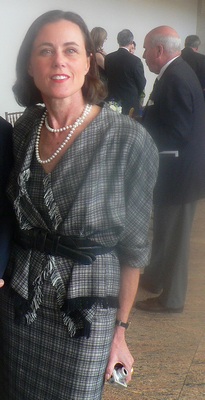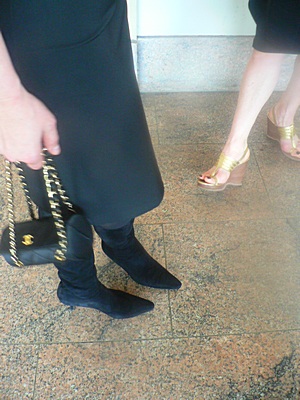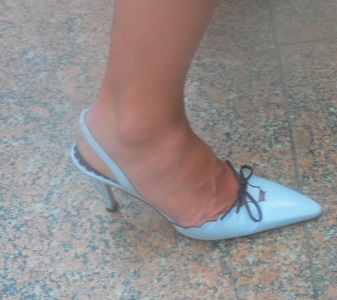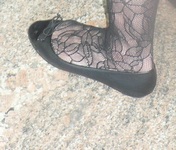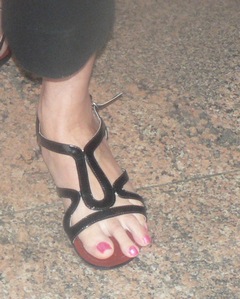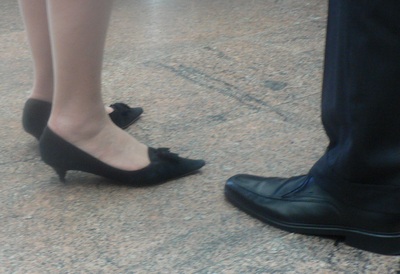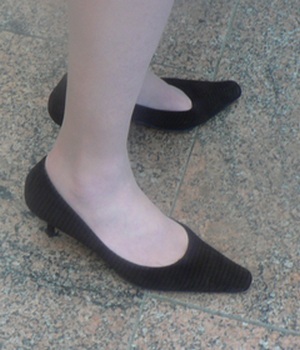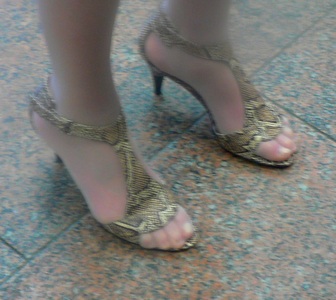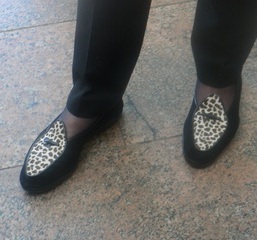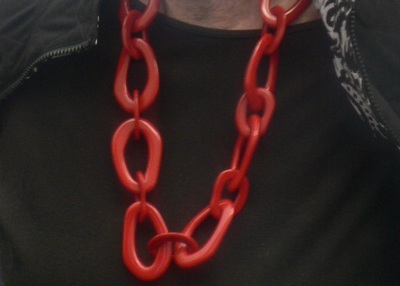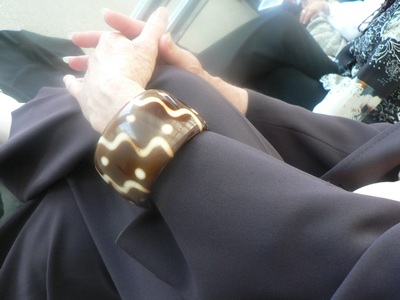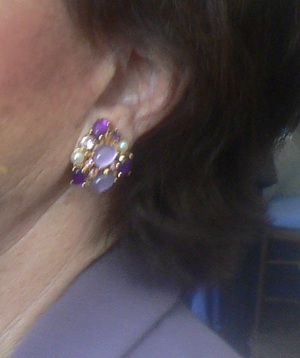 Thinking further about it, how the subjects examined on both occasions were from roughly the same era and the same insular and isolated milieu of New York's once-supreme society elite, I was reassured. Arriving at that reliable repository of pleasure and enlightenment, the Corner Bookstore, on Madison Avenue at 93rd Street Tuesday, at six o'clock, it occurred to me that, like fictional Precious Jones in the novel Push and the movie Precious, all the real-life figures under consideration were absorbing amalgams of the exceptional and the universal in each of us.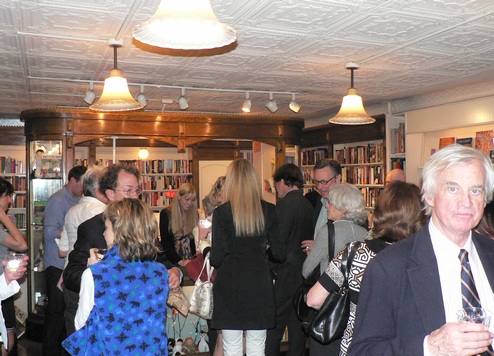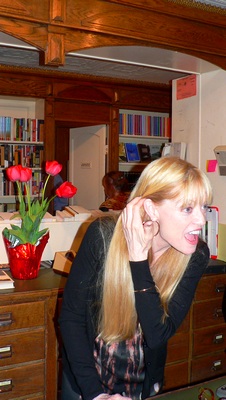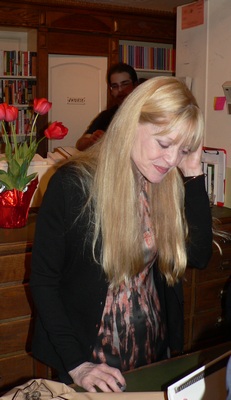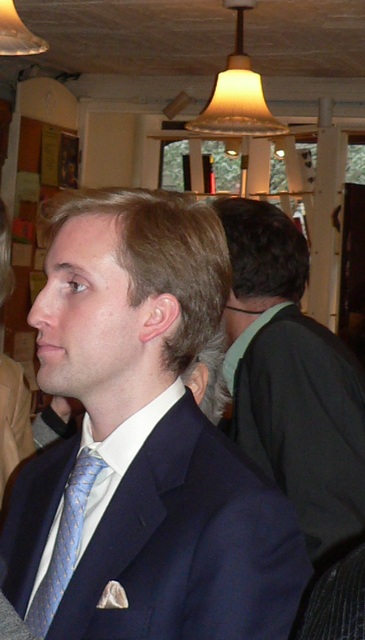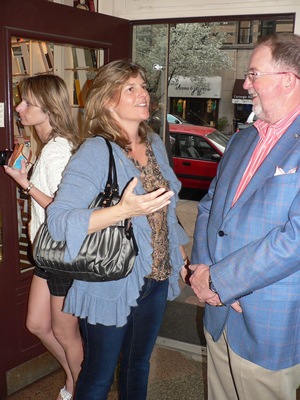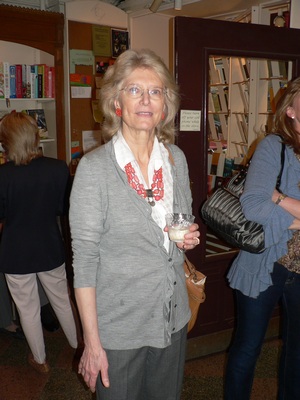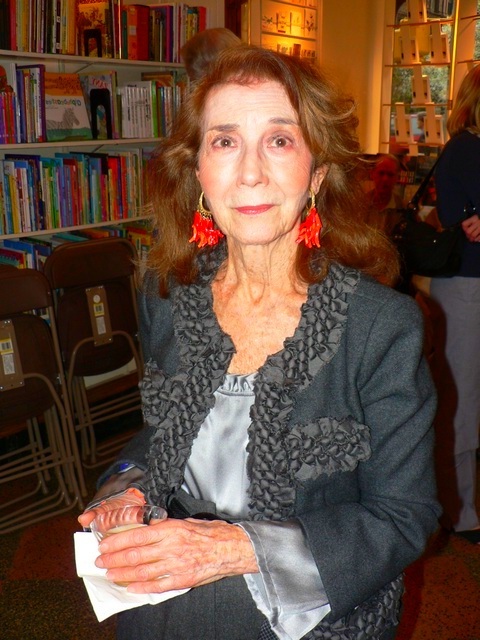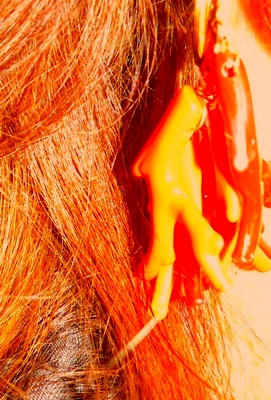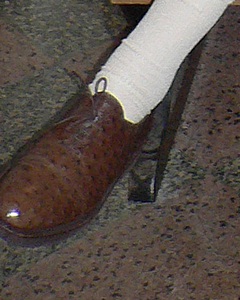 More vanished than just one maverick-of-a-man when Hoving died in December. Far more than any particular dysfunctional family, too beautiful for their own good, perhaps too well bred, and by far too rich, was chronicled in Wendy Burden's amusing and affecting memoir, Dead End Gene Pool.
Wearing a straw boater, well before May 1st, to say nothing of Memorial Day, I, a black man with a fascination many condemn as bizarre at best, could present both, vestigial evidence to the contrary, as the death-throes of an elegant but unfairly exclusive epoch, past at last, and over forever.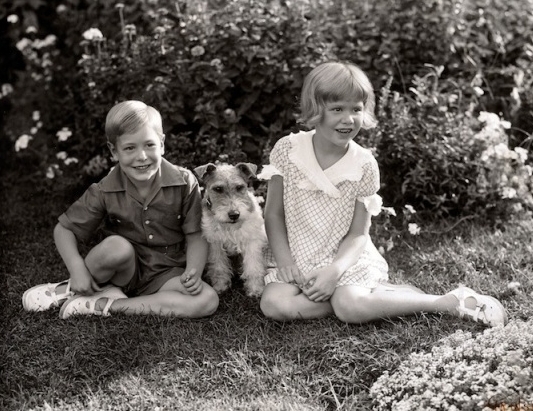 Thomas Hoving and his sister
Born about three years before my parents, in New York City on January 15, 1931, Thomas Hoving was the elder child of a renowned merchandiser. President of Bonwit Teller and chairman of Tiffany & Company, Walter Hoving was of Scandinavian ancestry.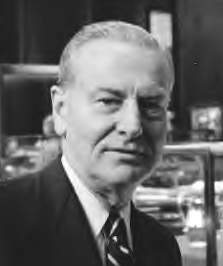 His first wife, Thomas Hoving's mother, nee Mary Osgood Field, was a descendant of Samuel Osgood, the first postmaster general of the United States in the 18th century.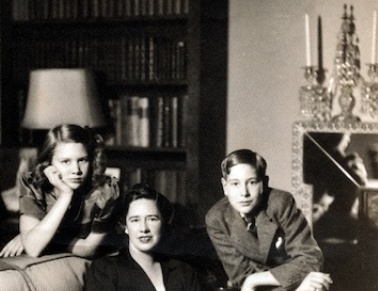 Mary Osgood Field Hoving , her daughter and son in their apartment decorated by William Phalmann
Unlike youth and adults alive during the 1960's who now tell each other, "if you remember the 60's, you weren't there," those of us who grew up during the "season of love," as Wendy Burden and I did, remember its happenings and hip mavens with fond ease. We certainly remember dashing "Tom" Hoving, who, when his mentor at the Met, Clevelander James Rorimer died unexpectedly in December 1966, was chosen from a field of 40 candidates to take over the museum's directorship.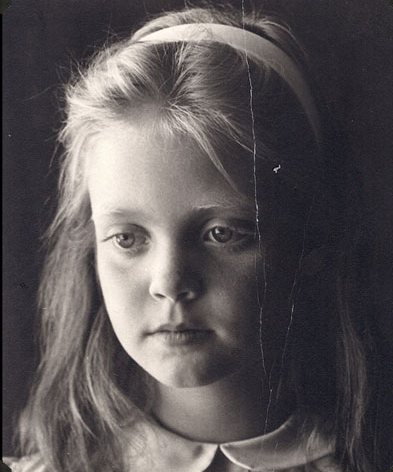 Just 35 years old, the Metropolitan's youngest director to date, he was beyond doubt the most controversial figure in the organization's entire history. Doing things that had never been done before was perhaps his favorite pastime, and this sense of adventure, grounded in sure connoisseurship, unavoidably transformed the museum with newly infused purpose and relevance.

Even at the far-flung frontier of Akron, Ohio, thanks to an exceptional public library, and to Hoving's penchant for publicity, we knew of his high-profile acquisitions, from the ancient Egyptian Temple of Dendur, to a magnificent 17th-century portrayal of a dignified black man by Diego Velázquez. Hoving's blockbuster exhibitions, best exemplified by Treasures of Tutankhamen and Harlem on My Mind, were as celebrated and talked about as hot-ticket activities he organized such as the museum's Centennial Ball in 1969.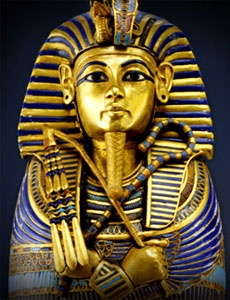 In his memoir posted online at artnet, entitled Artful Tom, one experiences a famously contradictory personality in a work that's every bit as penetrating as Hoving's earlier bestseller, Making the Mummies Dance. Similarly, in Wendy Burden's Dead End Gene Pool, and in her grandfather's memoir, Peggy and I, one has a ringside seat from which to witness lifetimes of waste, self-absorption and the worst of bad behavior.
By turns, Burden's scholar-mother is a narcissistic sex addict to her patrician husband's emotional bankrupt. Wendy Burden's brilliantly productive grandfather, orphaned early in life, offered every opportunity possible, either due to ability or wealth, suffered from an infinite sense of entitlement. Inevitable disappointments, large or small, become unbearable under such circumstances, corrosively souring even the joys of the 'good life'. His lovely but perpetually flatulent wife, a beautiful bird in a gilded aviary, like so many grandmothers, preferred the rosy glow of a medicated existence, to life's harsh realities. The surprise is, however much great riches acted to amplify the flaws of all the "messed up" Burdens, all are redeemed by a humanity as compelling one's own. Dead End Gene Pool is, first and foremost, a testament to the redemptive power of human understanding.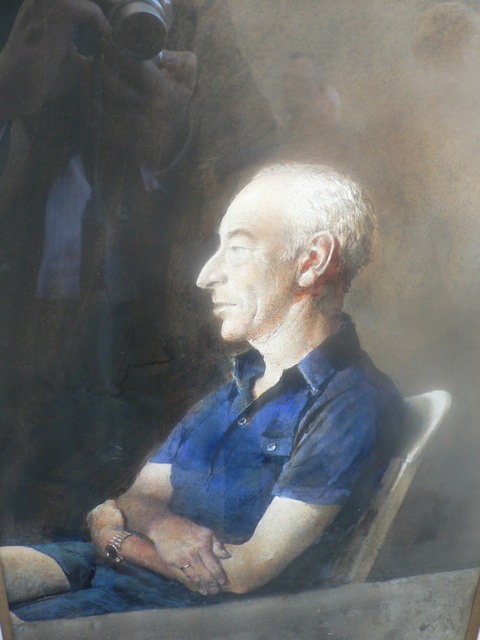 Thomas Hoving by Andrew Wyeth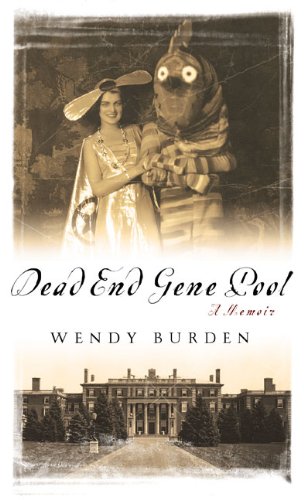 Something else on view in each book is an age-old generational conflict at play, the disavowal and then the embrace of the world of our parents that sometimes occurs with great confusion, simultaneously. How difficult is it to avoid projecting our own ambitions and disappointments onto the next generation? What child doesn't hope to please their parents? Who is above resenting the pressure to be someone different, something more, than whom or what we are?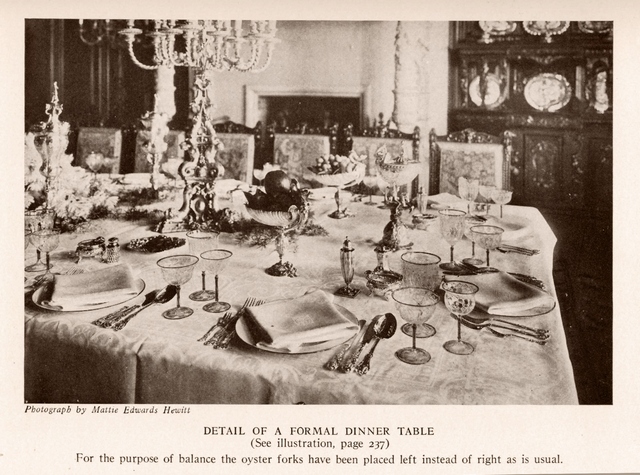 Moreover, why do some affluent people evolve such absurd frugalities? Why do others who are truly wealthy often obsessively fear being cheated, or loved only for what they have? Ms. Burden's book sometimes suggests it's because some have so little else to give. But each account also indicates how, just as in families and relationships where resources are scarce, money is often employed by the wealthy as both a substitute for warmth and affection and a sure means of manipulation and control.
It would be decades after I first was made aware of Thomas Hoving's exploits in Time, Life and other journals that we actually met. Asked to do an exhibition at the Museum of the City of New York in 2003, based on my book Harlem, Lost and Found: An Architectural and Social History, 1765-1985, recalling the excitement surrounding "Harlem on My Mind," I knew exactly the kind of earthshaking-attendance record-breaking show I hoped to produce. For a variety of reasons these expectations were not met. But on the exhibition's cool May opening-night, as Hoving spoke thoughtfully to a throng of unprecedented diversity, it had seemed possible to accomplish such goals and more.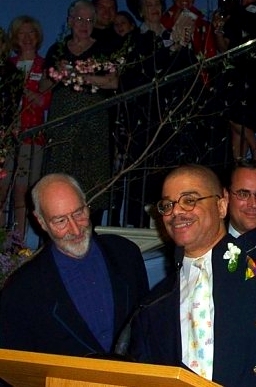 In 1976 Pauline Vandervoort Steese Dresser Rogers Hoving, Mr. Hoving's 'wicked stepmother', succumbed to a stroke and could not move a limb. Visiting her, Hoving and his wife Nancy, smuggled one of their cats into her room at Lenox Hill hospital. Slowly dragging one arm until she felt the cat's fur, with her eyes closed, she broke into a beatific smile. A week later she died peacefully. Hoving's ruptured relations with his father were mended and he was restored to the Tiffany & Co. board. His father soon was remarried to Jane Pickens Langley. Famous for being a member, along with her two sisters of the a cappella group, the Pickens Sisters, during World War II, the extremely rich Ms. Langley owned a flat in Manhattan and Ogden Codman's most gracious house in Newport, Berkley Villa on Bellevue Avenue.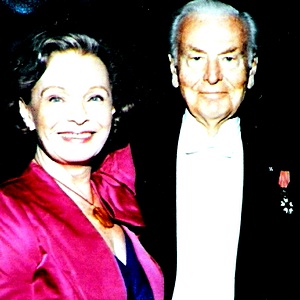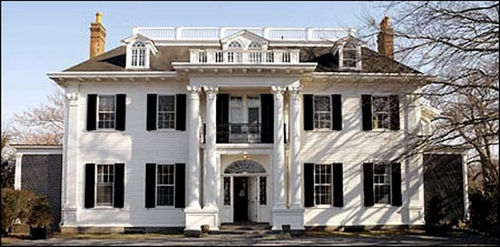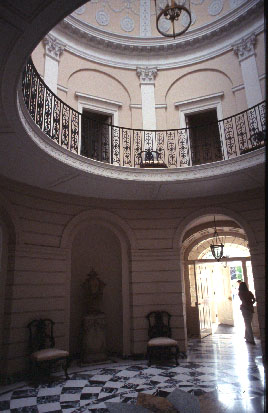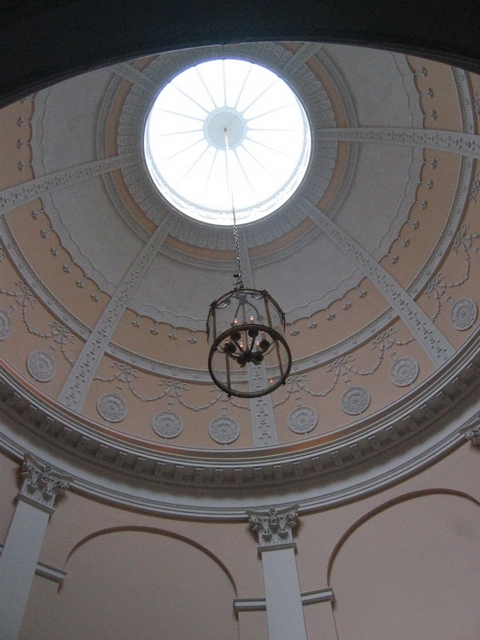 Referring to strains with his father, due as much to Walter Hoving's late-in-life conversion to born-again Christianity as to his imperious second wife, Thomas Hoving wrote of the friendship they developed at last, stating, "My father asked me to be his best man and I accepted with delight. Once again he became something not too far from the loving "diplodocus" of my childhood. And, when he had a mini-stroke, he never invoked the name of Jesus Christ again. God works in amusing ways."
As much as they had been at odds, Hoving's step-mother had exerted a profound influence over her last husband's young son and his sister. Before settling with their father, almost by way of preparation to become a great New York hostess, the future Mrs. Hoving had married successively richer spouses who obligingly all died. The last, before Hoving, was the prize!
Colonel Henry Huddleston Rogers was the son of the Henry Rogers, who was one of John D. Rockefeller's partner's in Standard Oil of Ohio. The Colonel built a lavish estate in Southampton on Long Island, called the Port of Missing Men, set on 1400 acres of prime land, including an 800-acre shooting preserve called The Cow Neck and a 400-acre lake, called Scallop Pond. As designed by the renowned architect John Russell Pope, the Rodgers' manor house resembled not one, but several modest Colonial cottages, all strung together, to form an abode of palatial proportions with opulent appointments, not so different from Marie Antoinette's retreat at Versailles. It included perhaps the most lavish Greco-Roman indoor swimming pool ever conceived in this country, which has since been destroyed.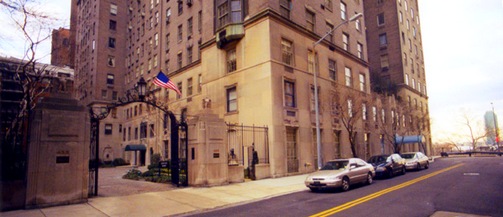 Of this unlikely house and the apartment decorated by William Pahlmann, with niches of antique mirror flanking the drawing room mantelpiece, which was its urban counterpart, Hoving noted, "The Port became a sort of finishing school for my sister and me for part of every summer. During the winter and fall we would be sent to River House to be taught manners by Pauline from how to enter a room to how not to read the Sunday funny papers. My sister was admonished severely for spreading them out on the floor of the library. We were drilled on how to listen properly, for Pauline thought listening was the pinnacle of the social arts. She emphasized that good social behavior was like acting. I saw it as being phony...
"My first meeting with my stepmother," Hoving recalls of River House, "is seared into my memory. The building had a large iron gate and a circular drive. The entrance was a revolving door and Nanny let me push it around a few times as the doorman looked on sourly," he says of the esteemed apartment house designed by Bottomley Wagner & White in 1929, which stands on 52nd Street at the East River.

"My instant impression of the interior was yards and yards of black and white polished marble floors through long, wide corridors. The entrance opened up onto a spacious, elegant hall with a series of glass doors looking out over a small garden. In all the years I visited River House I was never allowed to enter that garden, which became for me the symbol of needless exclusivity. I wonder if this prohibition led to my egalitarian tendencies. I couldn't understand why I couldn't play there. And to this day I have been contemptuous of the trappings of wealth like gated communities that exclude anybody but the privileged."

Hoving's father and stepmother, Walter and Pauline, he explains, lived on the ninth floor. "The apartment door was open and two uniformed maids were standing there. One maid took our wraps and another guided us through a nearby door, which led into an oval library where my father and stepmother Pauline were standing... The library..., had a large fireplace on one side. Straight ahead was a bay window looking out over the East River and I stood for several minutes, entranced, as tug boats cruised by and that would become my favorite place in the apartment. The East Side highway was under construction and I spent hours watching the work. I remember a huge illuminated sign across the river, "Uneeda Biscuit."

The library gave way onto a long, rectangular salon filled with overstuffed sofas and chairs upholstered in gold and silver satin. Pauline smiled stiffly and said, "Little boys and girls must never put their fingers on this upholstery."

The room contained a concert piano (I never heard it played) with another fireplace (which I never saw used). I don't recall ever being invited into that grand salon. Chic late Impressionist paintings adorned the main wall -- they were by a fashionable painter of the early Twentieth century, Suzanne Eisendieck. One was a lovely, sweet woman dressed in a frilly white costume holding some white flowers on a whitish ground - she looked like the upholstery. Over the years I'd sit on the floor beneath the painting and look at it for hours. She was nicer than Pauline.

The salon entered into a spacious dining room. We were then taken through the bedrooms. Pauline's was a suite of three rooms, including a walk-in closet with a large safe with trays for her jewelry, which fascinated me. My father's suite had two rooms.

In the back were more family rooms and the servants' quarters. One room had a massage table and a stationary bike. I wanted to give the bike a try, but Pauline said it wasn't for "little boys." I never did use it. At the end of the corridor was a spacious, impeccably decorated room with twin beds, a dressing room and bath. This would be where I was sequestered the rare times I ever stayed overnight."
Such 'untouchable' environs, such inflexible dictates as to how one ought to behave, certainly, even while instilling superb manners and an appreciation of beauty, gave Hoving a great deal to react against. During his sophomore year at Princeton, he found his calling when he took an art history course.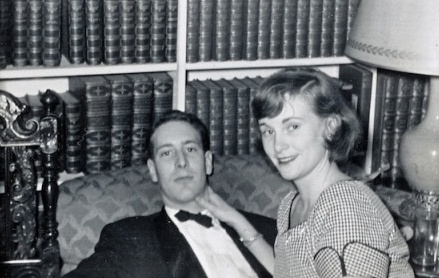 Princeton is also where he met his wife, Nancy Bell, a Vassar student whom he met at a house party, where they were both trying to avoid their dates. Mutual disdain for conventional snobbery, pretentiousness and spurious airs was no small part of their passionate attraction.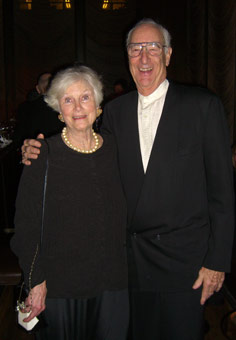 Hoving first found fame working at the Cloisters, helping the Met acquire the 12th-century walrus ivory cross attributed to the abbey of Bury St. Edmunds in eastern England, considered one of the finest medieval ivories in existence.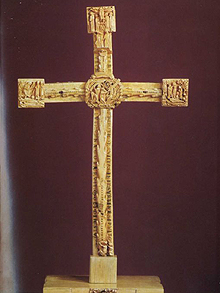 In 1965 he was named curator of the department of medieval arts and of the Cloisters, but within a few months his career was to take a quixotic trajectory as he became an improbable motorcycle-riding parks commissioner under the improbable Mayor John Lindsay.
Park concerts with singers like Judy Collins, an exquisite vest-pocket park he created as an oases in mid-town Manhattan, to memorialize elegant Babe Paley,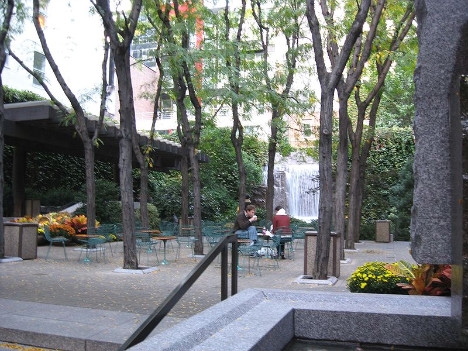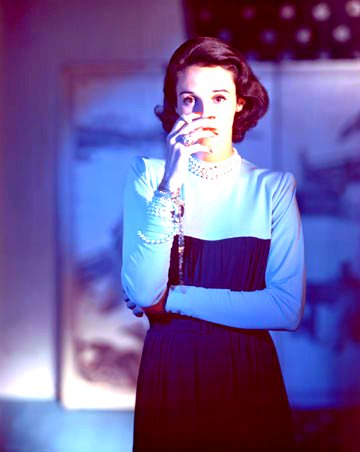 and the swimming pool he opened in Brooklyn, along with all his various accomplishments at the Met and afterward, contributed to Hoving's living legend, which endures now even after he's gone. Yet completely unmentioned at his celebratory farewell was what I feel to be two of his greatest triumphs, which State Senator Bill Perkins noted in a letter to Nancy Hoving.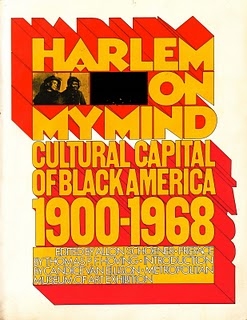 Dear Mrs. Hoving,

Many will have much to say in respect to the long and illustrious career of your husband, feeling it all but impossible to single out just one incident which suitably encapsulates his achievement. Not I. How well I recollect the stand he took on behalf of the people of my community, against the greed and insolence of Columbia University.

Those were great days of protest against the whims of the powerful. In Harlem the people protested the University's plan for a segregated gymnasium in Morningside Park, and students and faculty protested as well. What was so unusual, was to have the City Parks Commissioner, Tom Hoving join us, a man born to privilege, a member of the upper-echelons of the establishment, fighting for the rights of the masses. The basic fairness he supported remains a struggle today. As he said so long ago, "it is hard to imagine the city confiscating parkland where it would disturb the interests of people living on 72nd Street."

I also recall his insightful and instructive exhibition Harlem on My Mind. Certainly, like all of Tom Hoving's best remembered efforts, this show was filled with controversy. But beyond enlightening the entire city about Harlem's rich history, it reintroduced to the world and magnified the work of stellar photographer James Van Der Zee. All around the town, across the nation, we have benefited from Tom Hoving's productive life.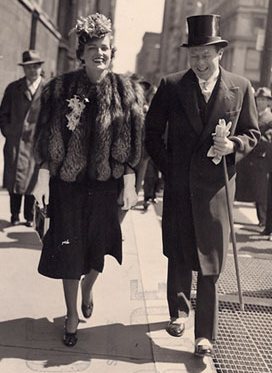 Mr. and Mrs. William A. M. Burden, Easter ca. 1945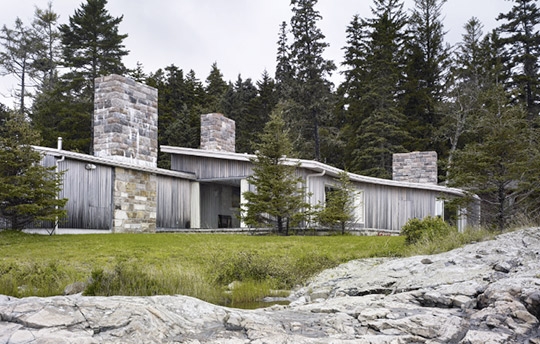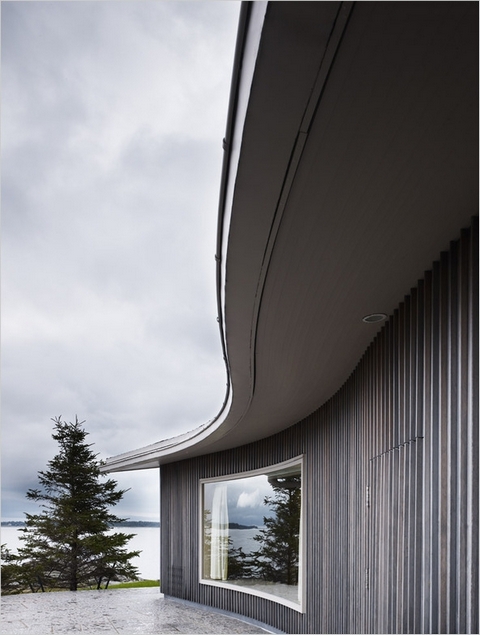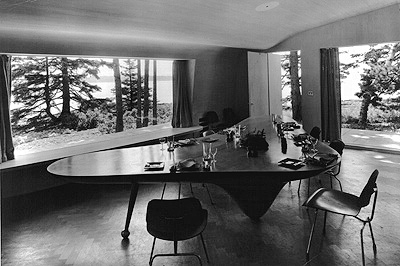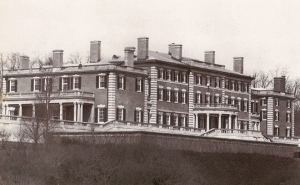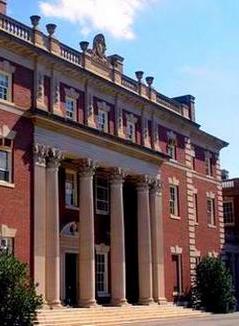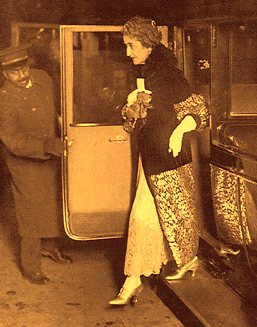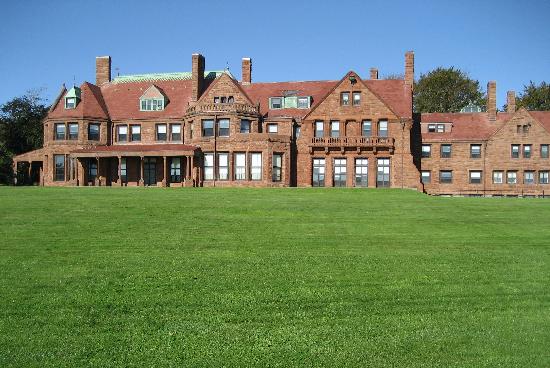 In the 1940s, the investor, diplomat and art collector William A.M. Burden and his wife, Margaret Livingston Partridge Burden, commissioned Wallace K. Harrison to design their principal summer house on the Maine sea coast. An architect for Rockefeller Center, the Museum of Modern Art, of which Mr. Burden served as president and the United Nations headquarters, Harrison also, would design a nearby house for Nelson Rockefeller. At the Burden's place he collaborated with artist Isamu Noguchi. Spare in detailing, what a dramatic contrast William Burden's house makes with his grandmother's estates, Florham in New Jersey and Vineland at Newport. Surely, architecture and one's taste in art, furnishings or fashions, are neither the sole nor the most telling indicators of who people are, but both in William Burden's family history and in his granddaughter Wendy Burden's, such things provide salient evidence of one's interior life.


Wendy Burden's star-crossed parents at the placid beginning of marriage
Given the almost unfettered ability to satisfy almost any desire, given their training, living in the world they emerged in, would Wendy Burden have led a more virtuous existence than her ultra rich forebearers? Observing all the superficial ways, related to art and erudition, food and collecting, in which she resembles them, it seems unlikely. More importantly, her book skillfully convinces one that anyone's specific time and circumstance are difficult enough to escape or modify, for any of us to realistically imagine that in a like situation, we would fare any better either.

REAL LIFE. REAL NEWS. REAL VOICES.
Help us tell more of the stories that matter from voices that too often remain unheard.