ST. LOUIS, Mo. -- Ferguson Police Chief Thomas Jackson, who became one of the city's most well-known figures after a police officer killed teenager Michael Brown in August 2014, plans to resign in the wake of a blistering Justice Department report on the revenue-driven policing and court practices Jackson oversaw in the St. Louis suburb.
Jackson is the sixth and most high-profile Ferguson city employee to resign after the release of the Justice Department report, which critically examined the practices of the police department and municipal court system. Two police officers and a court clerk stepped down because the report revealed they had sent racist emails, while the municipal judge and City Manager John Shaw resigned over their roles in implementing police practices that prioritized generating revenue over public safety concerns.
In a resignation letter published by the St. Louis Post-Dispatch, Jackson said he was stepping down with "profound sadness" and that he hoped to "continue to assist the city in anyway I can in my capacity as a private citizen."
Brown's fatal shooting by Darren Wilson, then a Ferguson police officer, was followed by protests and riots that revealed the extent of community-police tensions in the city. Jackson, however, told DOJ investigators that before the protests erupted, he had thought relations between the Ferguson police and the public were positive.
In his role as police chief, Jackson supervised court employees and was involved in enacting policing tactics that DOJ found were explicitly meant to bring in money for the city. And even though federal investigators found that Jackson's use-of-force policy was routinely ignored, he told them that he did not ever remember imposing discipline on an officer for improper use of force.
Emails revealed in the Justice Department report show that Jackson was praised by city officials for generating revenue through policing. In one email to Shaw, Jackson noted that Ferguson was one of only eight municipalities that collected over $1 million per year through their courts. He bragged in another email that the municipal courts' gross revenue for the 2012 calendar year "passed the $2,000,000 mark for the first time in history, reaching $2,066,050." Jackson also contributed to a report on "efforts to increase efficiencies and maximize collection" by the municipal courts. According to DOJ, that report "noted with approval" that Ferguson's fines were some of the highest in the area.
Jackson worked for the St. Louis County Police Department for over 30 years before he was hired in Ferguson in 2010. He served as commander of the St. Louis County Drug Task Force and as a SWAT team supervisor.

While many protesters have long called for Jackson to step down, before the Justice Department report was issued, he had gained some support from certain demonstrators who believed he wanted to help bring about change.
Jackson did not immediately respond to The Huffington Post's request for comment.
Before You Go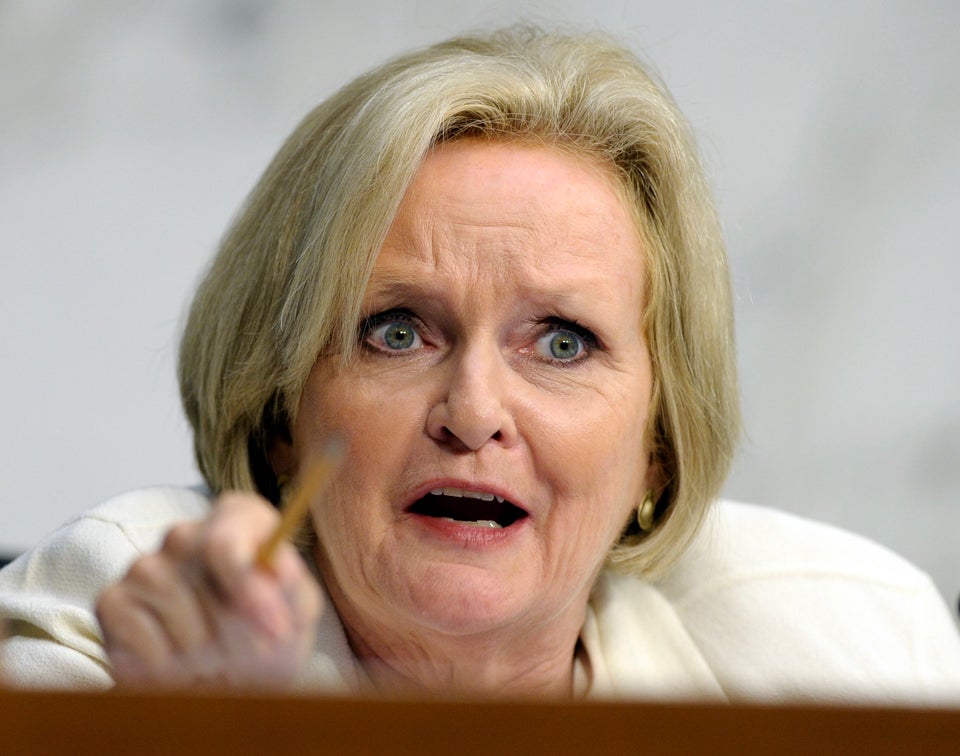 Politicians React To Ferguson
Popular in the Community