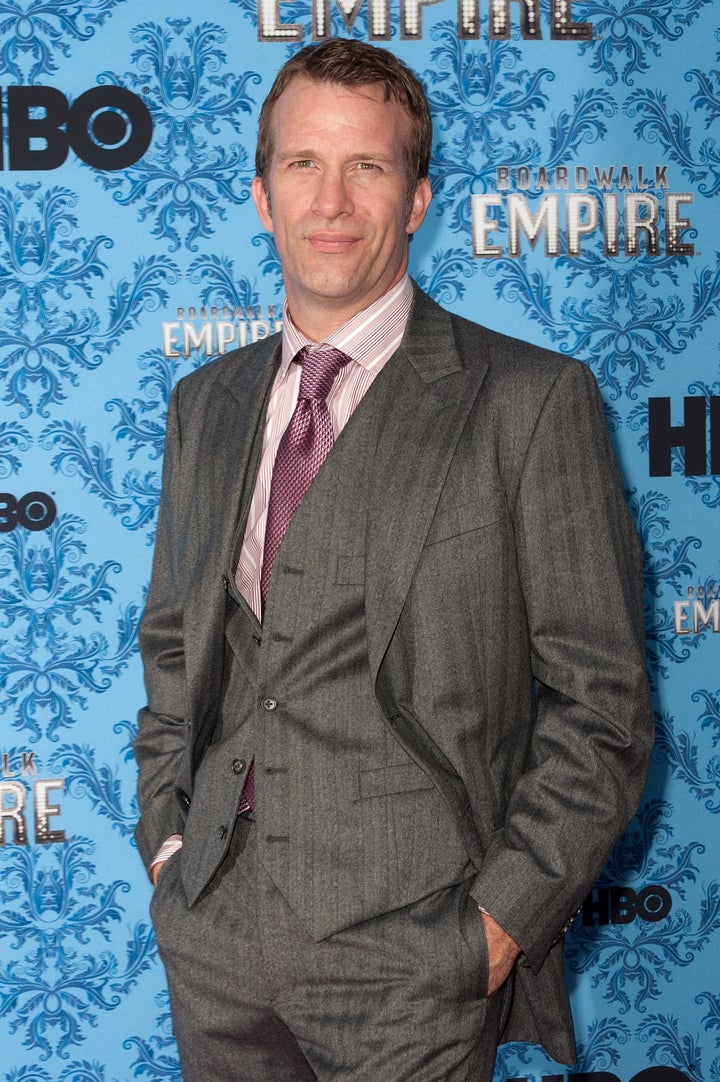 Thomas Jane plays a male prostitute in HBO's hit show "Hung," and as it turns out, he had done his fair share of research for the role way before he ever auditioned.
Jane spoke with the LA Times in an interview published over the weekend, divulging some of the seedier, desperate moments of his tough times as a young actor. It's a tough life, trying to make it in show business, and Jane was willing to do whatever it would take.
"Hey, you grow up as an artist in a big city, as James Dean said, you're going to have one arm tied behind your back if you don't accept people's sexual flavors," Jane explained. "You know, when I was a kid out here in L.A., I was homeless, I didn't have any money and I was living in my car. I was 18. I wasn't averse to going down to Santa Monica Boulevard and letting a guy buy me a sandwich. Know what I mean?"
As a blue collar kid from the mid-Atlantic, Jane said that the things he did in Los Angeles were far beyond what he would have done had he not gone to the west coast to try his hand at acting. He says that, up to a point, sexuality is a choice, but one that requires some big research.
"I'll tell you what -- it's not a choice until you're open enough to experience both male and female sexuality," he said. "Until you've tasted the food, you don't know whether you'll like it or not, as my mom always said."
CORRECTION: An earlier version of this post stated that Thomas Jane was from the midwest. He is from Baltimore.
Calling all HuffPost superfans!
Sign up for membership to become a founding member and help shape HuffPost's next chapter