The media firestorm over Chick-fil-A's financial contributions to anti-gay organizations seems to have no end in sight.
"In recent days you said Chick-fil-A opposes same-sex marriage and said the generation that supports it has an 'arrogant attitude.'

Now -- incredibly -- your company says you are backing out of the same-sex marriage debate. I urge you to back out of your plans to locate in Boston."
"You called supporters of gay marriage 'prideful.' Here in Boston, to borrow your own words, we are 'guilty as charged.' We are indeed full of pride for our support of same-sex marriage and our work to expand freedom to all people. We are proud that our state and our city have led the way for the country on equal marriage rights...

There is no place for discrimination on Boston's Freedom Trail and no place for your company alongside it."
View the letter in full below, then scroll down to keep reading: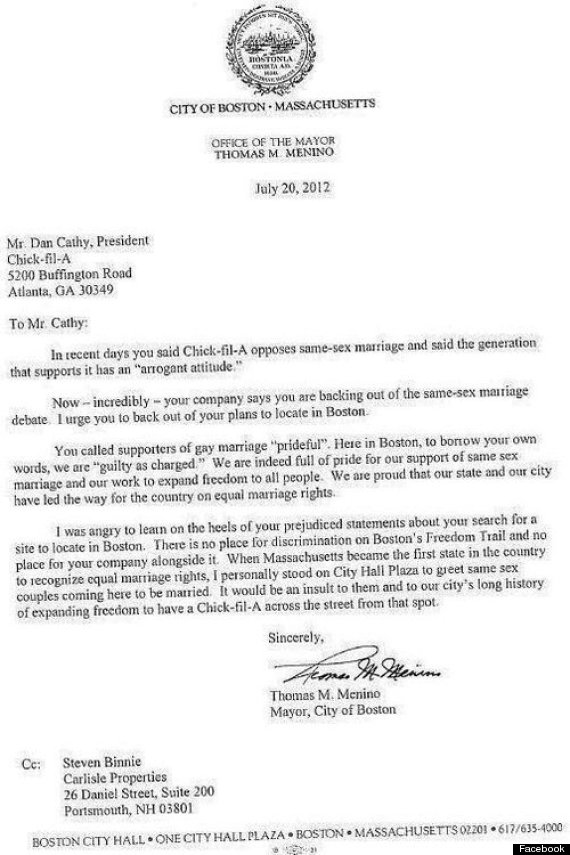 Menino's letter is merely the latest twist in what has become a public relations debacle for the Atlanta-based fast food chain, with both marriage equality supporters and opponents responding to the news in equal measure.
Though Chick-fil-A's contributions to "traditional family" organizations like Exodus International and the Family Research Council have been well-reported for some time, the latest media onslaught began following remarks Cathy made in a July 16 Baptist Press interview. When writer K. Allan Blume pressed Cathy, who is the son of company founder S. Truett Cathy, about his company's contributions to those established anti-gay organizations, he responded, "Well, guilty as charged."
He continued, "We are very much supportive of the family -- the biblical definition of the family unit. We are a family-owned business, a family-led business, and we are married to our first wives. We give God thanks for that...we know that it might not be popular with everyone, but thank the Lord, we live in a country where we can share our values and operate on biblical principles."
Before You Go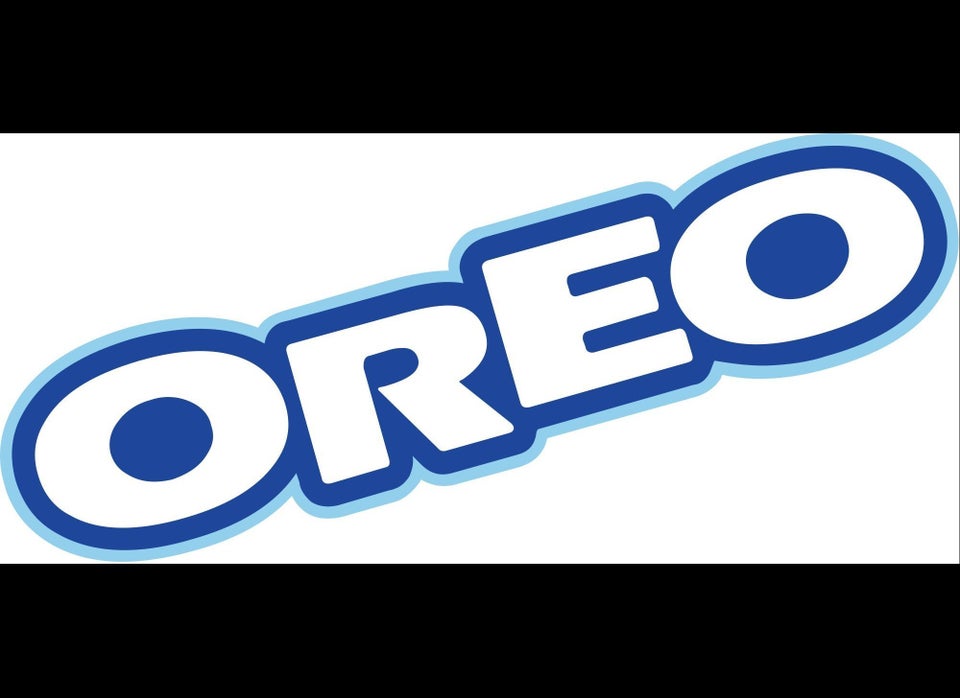 25 LGBT-Friendly Products & Companies Targeted By Boycotters
Popular in the Community