Paprocki said he spoke Wednesday "with great reluctance" and did not "seek to enter any controversy and I don't relish being part of one" but felt the need to hold the service having "given this matter a great deal of thought and prayer."
"Be gone Satan, father of lies, enemy of human salvation," Paprocki said at the Wednesday ceremony, in front of a crowd of some 500, the Chicago Sun-Times reports. "Give way to Christ, in whom you found no trace of your works. Give way to the one, holy, Catholic and apostolic church, which Christ himself won by his blood."
That said, Paprocki did note the he believes "politicians responsible for enacting civil same-sex marriage legislation are morally complicit as co-operators in facilitating this grave sin," the Tribune reports.
In a press conference, Paprocki also had harsh words for those who support the elected officials who voted to bring legal same-sex marriage to the land of Lincoln.
The exorcism rite attracted some protesters who opposed the service and support same-sex marriage:
Illinois is now the 16th state to legalize same-sex marriage. The law allows that marriages may begin on June 1, 2014.
Related
Before You Go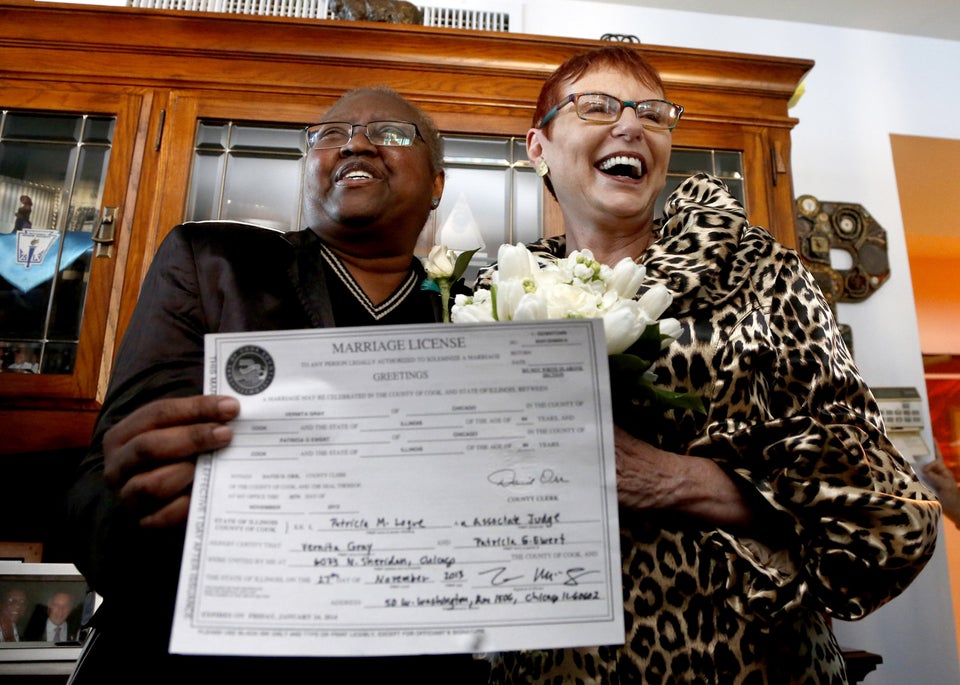 Marriage Equality Arrives In Illinois
Popular in the Community