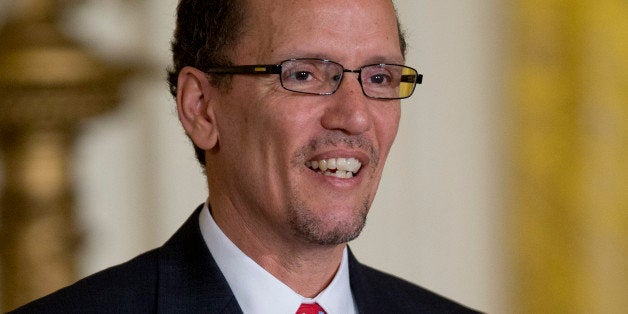 WASHINGTON -- Count Labor Secretary Thomas Perez among the many admirers of Costco.
In a speech in the nation's capital on poverty Tuesday, Perez singled out the big-box retailer as one chain that's managing to pay decent wages in a service industry that employs millions of the working poor.
"There's this notion out there -- and it's a categorically false notion -- that the only business model in the service industry is the minimum-wage business model. I say phooey to that," Perez said at the event, which was hosted by the Center for American Progress Action Fund. "You go to a Costco store and you see people there who've been working there for years and years. They're making $15, $20 an hour, plus health benefits."
Perez went on to praise Costco cofounder Jim Sinegal, saying the former CEO's business philosophy valued workers as much as investors. Sinegal, Perez argued, "debunked" the notion that retail wages need to be rock-bottom in order for companies to turn a profit.
"I went to a [Costco] grand opening in Northern Virginia," Perez said. "The woman who was the manager at that store, she started out pushing carts, to use her term. And the remarkable loyalty that they have to Jim is a function of the fact that he categorically rejects the notion that, 'I either take care of my shareholders or my workers'. That is a false choice."
Perez, too, has stumped for a higher minimum wage, pushing President Barack Obama's proposal announced in February to raise it to $9 per hour and peg it to inflation. Congressional Democrats, deeming Obama's proposal too low, have a bill that would raise it to $10.10. With Republicans dismissing the measure as a job-killer, it's unlikely the legislation will pass Congress this year, though it feasibly could become part of a "grand bargain"-style deal on deficit reduction and the economy.
Although the Obama administration hasn't raised the minimum wage -- the last increase, which happened in 2009, was signed into law by George W. Bush -- the White House has nonetheless broadened the minimum wage's reach. In September, Perez, who was confirmed by the Senate in July, announced that minimum wage and overtime protections would be extended in 2015 to an estimated 2 million home-care workers, effectively ending a 38-year carve-out for the industry.
"We need to take advantage of the opportunities where we have regulatory authority today and pass things like [the home health regulation]," Perez said. "But we also have to look to Congress, and we have to pass the increase in the minimum wage."
Before You Go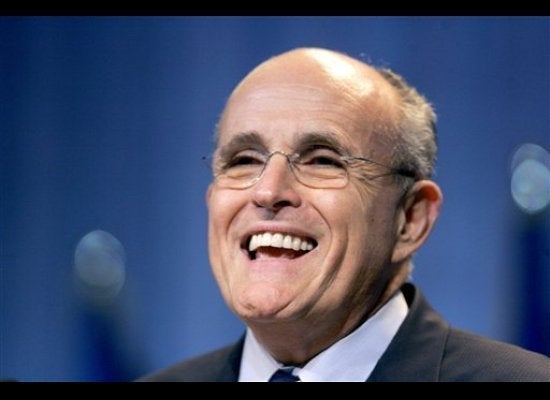 Out-Of-Touch Politicians
Popular in the Community