Thomas Perkins, the venture capitalist who compared the "progressive war on the 1 percent" to Nazi anti-Semitism over the weekend, said he regrets using the word "Kristallnacht" during an appearance with Bloomberg TV on Monday. Nevertheless, he said he stands by the "message" of the letter.
"I don't apologize for writing the letter; I apologize for using that awful word," said Perkins, who co-founded venture capital firm Kleiner Perkins Caulfield & Byers in 1972. "It was a terrible word to have chosen."
But he proceeded to still defend the main thrust of his letter, saying Americans should be wary of "demonizing" any minority.
"I don't regret the message at all," he said. "Anytime the majority starts to demonize the minority, no matter what it is, it's wrong and dangerous and no good comes from it."
Perkins did show plenty of pride when it came to his wealth, even noting that he owns "an airplane that flies underwater" and that his watch "could buy a six-pack of Rolexes."
Similar watches can retail for more than $300,000, according to SwissLuxury.com: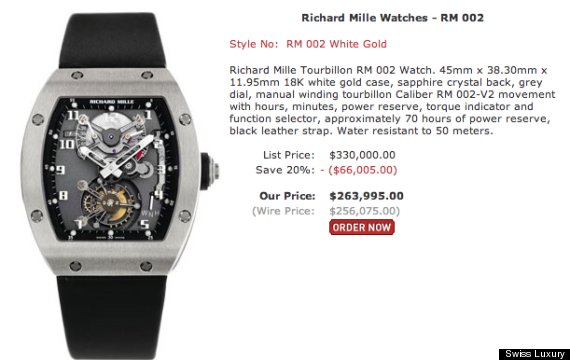 And while Perkins did express concern for those Americans less fortunate than himself — he said he has relatives "that are living in trailer parks" — he admitted he may have an elitist approach to life, despite the fact he's "not a billionaire."
"I certainly have enough arrogance to be royal, but I'm an old man," he said. "The fact that everybody now hates me is part of the game. And I'm sorry about that, but that isn't what I meant to do."
Perkins added that Kleiner Perkins Caulfield & Byers, the venture capital firm he helped found, "threw him under the bus" over the weekend when it condemned his remarks using the company's official Twitter account:
Even before Perkins joined Bloomberg TV, people took to Twitter to tweet about the potential for disaster. As New York Magazine's Kevin Roose wrote:
Perkins first made the comparison between the current American political climate and that of Nazi Germany's in a letter to the Wall Street Journal published Friday and again in an email to Bloomberg Monday.
"I would call attention to the parallels of fascist Nazi Germany to its war on its 'one percent,' namely its Jews, to the progressive war on the American one percent, namely the 'rich,'" Perkins wrote in his original letter to the WSJ. "Kristallnacht was unthinkable in 1930; is its descendant 'progressive' radicalism unthinkable now?"
Related
Before You Go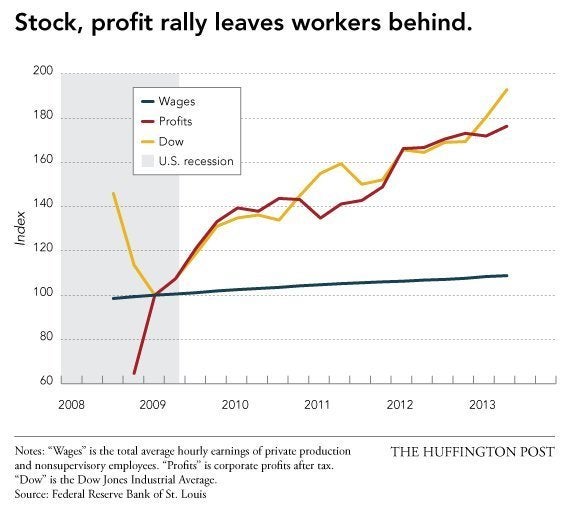 The Totally Unfair And Bitterly Uneven 'Recovery'
Popular in the Community