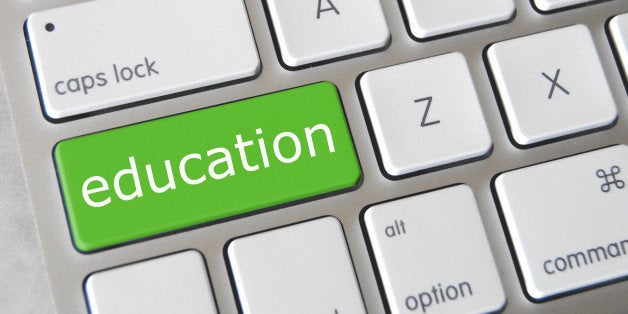 Digital media and its impact on education was still in an embryonic phase in the early '90s when author and edtech pioneer Thomas Whitby received his Masters of Science degree in educational technology.
"There's not one piece of hardware or software from back then that exists today," he explained.
While information technology has had a profound impact on virtually every industry in the years between, many teachers continue to resist its presence in their classrooms. Whitby, through his Connected Educator blog, book The Relevant Educator (which he co-authored with Stephen W. Anderson), and active presence on Twitter (he is a co-founder of #EdChat) constantly challenges teachers to embrace the new (even when it is confusing and uncomfortable.)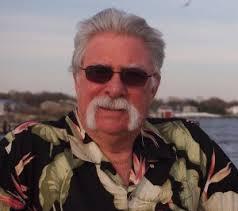 It's no longer enough, believes Whitby, for an educator to be a specialist in a given subject, topic or content area. This is because social media is enabling teachers to share ideas, resources and lesson plans with anyone else interested in tapping into them. Like it or not, teachers today must be comfortable with incorporating all of these inputs and points of view into their instruction. It's more about teaching students how to learn than what to learn.
"If any teacher could take the content in their head and put that into the heads of their students, their students would still be limited," Whitby said. "What's required is a different mindset."
Practicing what you preach
It's a regrettable irony, notes Whitby, that schools try to instill a love in lifelong learning in their students but don't really set the same bar for their teachers.
"Using the term 'technology' scares the hell out of them," he said. "Information in the 19th and 20th century didn't move that quickly. As a result, (the practice) of education became quite conservative. Technology requires teachers to get out of their comfort zones."
The growing number of teachers who have made it to the other side -- or started their careers with blended learning tools already in place -- actively seek each other out on Twitter and other social networks.
When Whitby founded #EdChat with Anderson and Shelly Sanchez Terrell six years ago, they discovered there were already thousands of connected educators waiting to join the conversation. For the uninitiated, #edchat is a weekly facilitated Twitter conversation that takes place on Tuesdays at noon and 7p.m. EST. The noon start time was added to benefit those in Europe who Whitby said "were staying up late" to chime in and read what what their peers were saying.
Whitby and others moderate conversations based on topics voted on by the community. The topics typically revolve around trends in education, technology integration, and new models for instructional delivery. The hour-long sessions attract comments and input from hundreds of educators.
Learning from other educators
When Whitby isn't writing, Tweeting and podcasting on Edchat Radio, he is reading, video chatting and learning from other teachers.
Identifying teacher-vetted digital learning tools, and sharing ideas with peers via Twitter, Facebook, Google Hangouts and other channels is the best way for connected educators to understand the promise of new technology while also advancing their careers.
"It's all about establishing a professional learning network," Whitby said. "Everybody's professional learning network looks different."
While no two professional learning networks are like, there is one common thread in all of them.
"Ultimately it's about figuring out what the teacher is trying to teach, and then seeing if you can use that technology to enhance a particular lesson."
Related
Popular in the Community