California's largest wildfire in state history, known as the Thomas Fire, is now 100 percent contained after more than one month of work, officials announced Friday. In addition to causing massive destruction, the fire also contributed to devastating mudslides in the region earlier this week.
The Thomas Fire began Dec. 4 outside Ventura as a series of blazes cropped up across Southern California, but it eventually grew to be the largest, burning through around 281,893 acres ― or about 213,000 football fields ― in and around the Los Padres National Forest.
The fire killed at least two people: Virginia Pesola, 70, of Santa Paula and Cory Iverson, 32, a firefighter from San Diego. Over 1,000 structures were destroyed, including many homes, and an additional 280 were damaged.
"Los Padres National Forest would like to thank all the first responders and cooperators that responded to this incident over the last month and giving up the opportunity to spend the holidays with their families and the sacrifices they made," a spokesperson said in a statement on Friday.
The Thomas Fire was unusual for breaking out in December. While California wildfires generally occur in hot summer months, years of drought have created conditions where such disasters can occur year-round.
After the Thomas Fire, the next-largest wildfire in the state's history occurred in 2003, when the Cedar Fire near San Diego burned through 273,246 acres.
Early Tuesday, heavy rains across the region met scorched earth in the Thomas Fire region and triggered devastating mudslides that killed at least 18 people as water failed to absorb into the freshly burnt ground.
Rain water mixed with ash, branches, boulders and other debris on the ground and ran downhill, slamming into structures and wiping more than 100 homes away. Many people in the area had just returned home from evacuations due to the wildfire.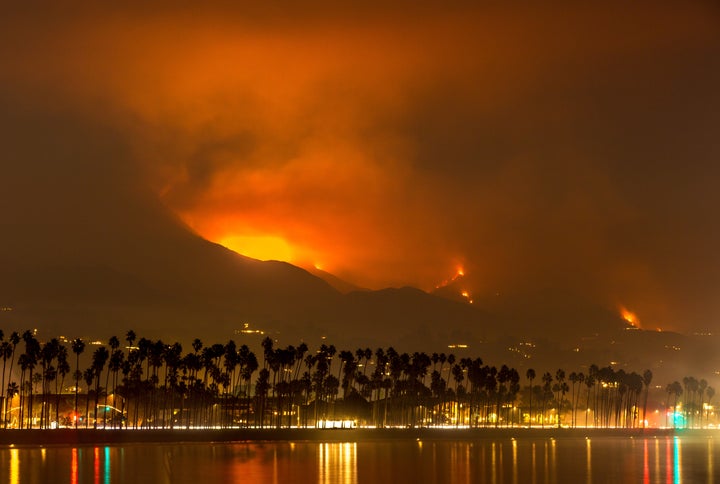 "The only words I can really think of to describe what it looked [like] was it looked like a World War I battlefield," Santa Barbara County Sheriff Bill Brown said of the region on Tuesday. "It was literally a carpet of mud and debris everywhere."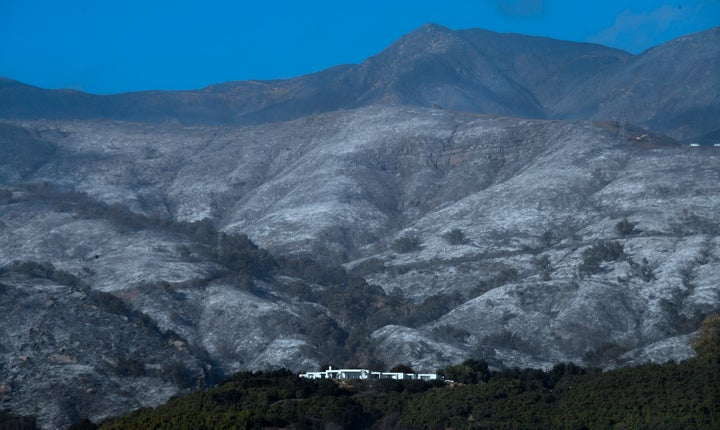 On Friday, officials warned about the potential for additional mudslides, noting that the risk of flooding is high until vegetation returns ― which could take five years. Both federal and state emergency response teams are assessing the burned areas to identify places at particular risk of flooding or debris flow.
Related
Popular in the Community