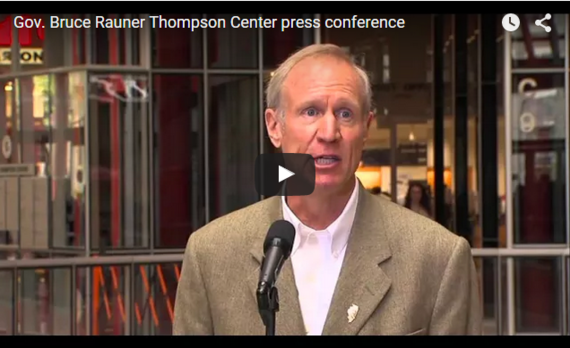 The experience of stepping into the seat of state government in Chicago -- the James R. Thompson Center -- is much like that of stepping into the seat of state government in Springfield -- the Capitol.
You're instantly struck by the vast expanse of open space that carries your eye skyward to a distant glass circle. In the Capitol, it's a cat's eye of stained glass some 300 feet above an ornate rotunda. In the Thompson Center, it's a massive collection of windows that overlooks the building's 17-story atrium.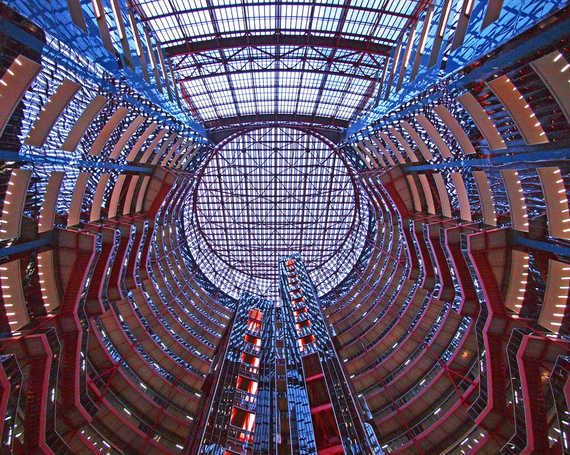 Upward view of atrium in James R. Thompson Center, Chicago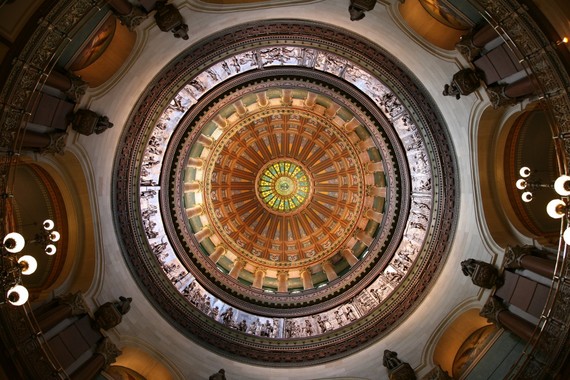 Illinois State Capitol rotunda, upward view
To a first-time visitor, the Thompson Center, like the Statehouse, is breathtaking.
But the things that make it so also have made it an inefficient office building that's consistently been unpopular with its tenants almost since the day it opened in 1985. The state's failure to properly maintain the Helmut Jahn-designed structure led its namesake, former Gov. Jim Thompson, to say in 2014 that it "looks like a scrap heap."
That -- combined with the Thompson Center's prime location in Chicago's thriving Loop -- is why Gov. Bruce Rauner said Tuesday that it's time for the state to sell the building and the land it sits on to the highest bidder. Not only would the state reap cash from the deal (Rauner wouldn't give an estimate of how much), but it would save money by moving about 2,200 state employees into cheaper, more efficient office space elsewhere...
You can read the rest of this article here. Also, see what Helmut Jahn, the architect who designed the building, had to say about the idea of tearing down his work. Let's just say he isn't too happy.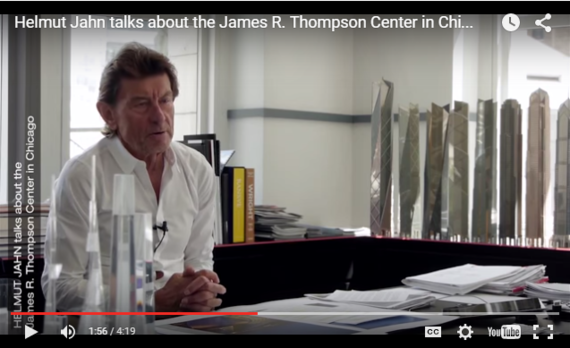 Calling all HuffPost superfans!
Sign up for membership to become a founding member and help shape HuffPost's next chapter