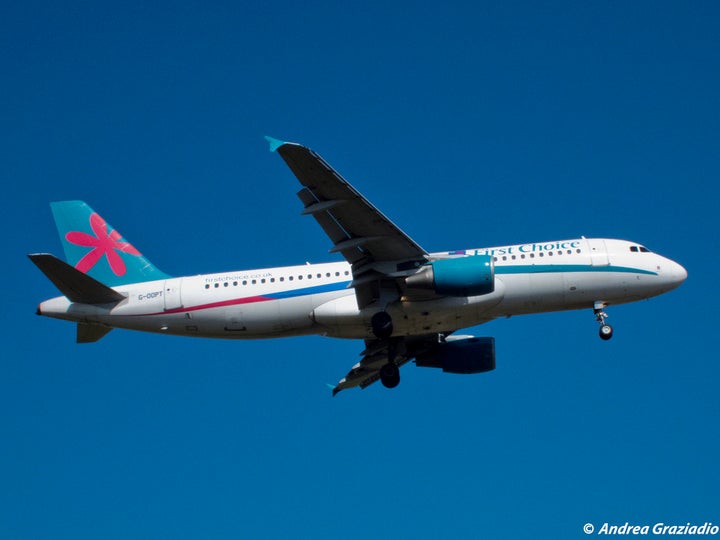 An un-identified 22-year-old passenger had to be subdued on a Thomson Airlines flight from Majorca to Newcastle when he tried to open the plane's emergency doors at 36,000 feet, roughly 45 minutes into the flight.
According to an unidentified passenger, the man's friends tried to pull him away from the door, but he started punching his friends. The pilot then diverted the plane to Gatwick, while crew and passengers alike tied him down with eight seatbelts.
The passenger added, "Suddenly all the lights came on and all the air hostesses were shouting and we could see a lad trying to open the emergency door. The plane started shaking. I thought it was going down."
Dan Alberts, a 20-year-old passenger told the Daily Mail: "We just heard a big bang and then he started going for the door. I wasn't scared. I have never seen in-flight entertainment like it. But one of the girls I was with started having a panic attack and there were quite a few people crying. There were a lot of kids on the plane screaming their heads off."
Police came aboard the plane once it landed, immediately arresting the man. The passengers were able to continue on to Newcastle after the plane refueled.