In 1859 when German-Austrian furniture maker Michael Thonet first designed the now well-known bentwood No. 14 chair, he probably never imagined his company Thonet would inspire one of the world's most expensive bicycles. But now, a little over 150 years later, Australian architect Andy Martin has created the Thonet Bicycle using the company's legendary steam bending technology, and the asking price is a cool $70 thousand.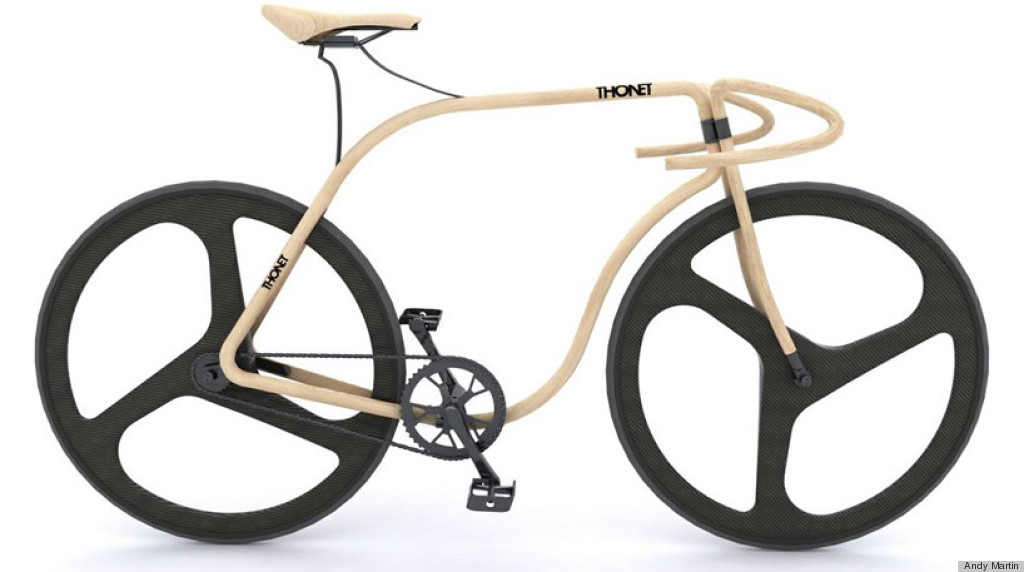 Martin used this low tech process, which heats strips of wood using a steam box, with the help of a CNC machine to create the fixed-wheel bike's sleek beech wood frame and seat, which look remarkably similar to Thonet's bistro chair. The bike doesn't have brakes, adding even more of a vintage feel to this old-school design (just be sure to wear a helmet if you go for a ride.)
While the manufacturing process is completely different, the use of wood for crafting a two-wheeler isn't. Companies like Lagomorph and Waldmeister have put roadsters on the market which also cost a ridiculous amount of money, though, less than $70 grand.
Related