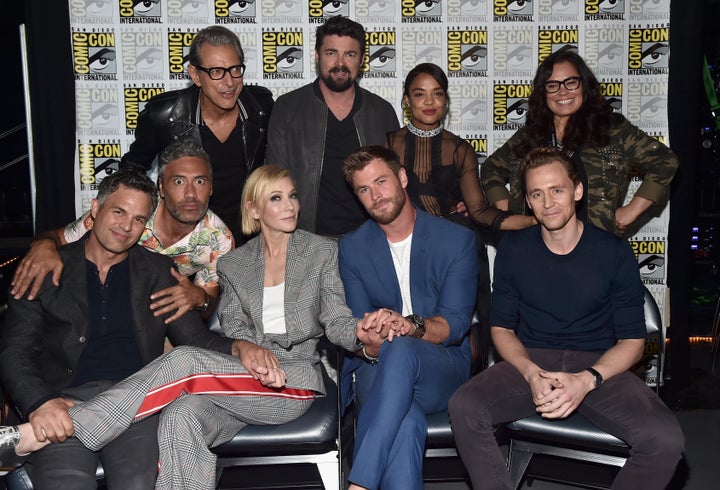 A kid visiting the set of "Thor: Ragnarok" thanks to the Make-A-Wish Foundation has now left his mark on the film, and it's one of the best parts of the teaser trailer.
In an interview with Entertainment Tonight at Comic-Con in San Diego, Chris Hemsworth, who plays the hammer-wielding Thor in the franchise, said about "95 percent" of the movie was improvised. A child visiting the set with help from the Make-A-Wish Foundation, a nonprofit organization that grants wishes to kids battling life-threatening medical conditions, got in on the improvisation.
As Hemsworth filmed a scene in which Thor comes faces to face to battle the Incredible Hulk (one of of his superhero colleagues), the kid offered a funny suggestion.
"We had a young kid ― a Make-A-Wish kid ― on set that day, and in between the takes I was talking with him and coming back and forth," Hemsworth said. "And he goes, 'You know, you should say he's a friend from work.'"
You can catch the line at about 1:30.
Back then, David A. Williams, CEO of Make-A-Wish, said he hoped the kids' opportunity to be extras was "just the starting point of long and illustrious Hollywood careers."
Related