Throughout the eighth season of "RuPaul's Drag Race," Huffington Post Queer Voices will interview each departing queen on the Tuesday following the air date of their elimination episode. Check HuffPost Queer Voices weekly to hear these queens reflect on their time on the show and their legacy as queer artists and performers. Check out the previous interviews with Dax Exclamationpoint, Laila McQueen, Naysha Lopez, Cynthia Lee Fontain, Acid Betty and Robbie Turner.
On Monday night's episode of "RuPaul's Drag Race," viewers were shocked to see fan favorite Thorgy Thor eliminated after lip-syncing for her life against Chi Chi Devayne.
A self-described "fashion clown," Thorgy is the second New York City queen to exit this season, leaving Bob the Drag Queen as the only remaining competitor from the Big Apple.
Previously interviewed in our series on Brooklyn drag culture, "Queer New World," Thorgy is one of the founding sisters of the blossoming drag scene in this outer borough of New York. We caught up with Thorgy to find out her thoughts on her departure, who she connected to the most on the show and more.
Thorgy Thor will take part in a panel at RuPaul's DragCon on May 7 moderated by HuffPost Queer Voices Deputy Editor JamesMichael Nichols. See the flyer at the bottom for details.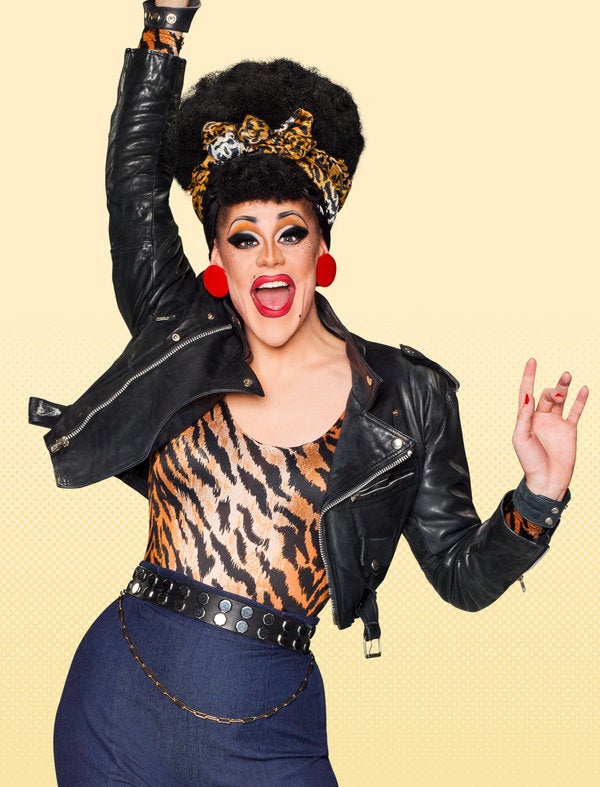 The Huffington Post: Hey Thorgy! The internet is freaking out because everyone thought you'd at least make it to the top five. Were you as shocked as everyone else when you were eliminated? How are you feeling?
Thorgy Thor: Well, I love that the internet is really mad [laughs]. I like love that everyone is pissed. There's this incredible hashtag going around #justice4thorgy. It's funny -- throughout this entire process everyone I knew for a long time – and a lot of people that I didn't know – were like "you're going to win, you're top three!" or "oh my god if you're not top three I'm gonna kill myself!" But the whole time, you know, I knew I wasn't top three but I had to keep my mouth shut. So I was really, really not excited about watching episode seven where I got eliminated, but when it came out I was still there at Metropolitan [Bar] for my viewing party and I was like I'm gonna have the balls to show up and watch myself get eliminated in front of everyone. It was actually really, really fun. Everyone was really supportive, but it's kind of a relief off my shoulders at the same time.
How do you feel about your portrayal on the show? Were there parts of you as an artist and performer that you wanted people to see more of?
I'm really happy with the way they edited all of the episodes, up until the last two -- when I wore the "Wizard of Oz" and the last one, I was kind of upset with the editing. A lot happened that they didn't show and I just felt it was very misconstrued. But I'm not going to be sour about it because I still looked great! [Laughs] But, you know, I couldn't record myself then. I couldn't watch it really happen. But I do remember recording a lot more for the political video that was edited out. And that was really kind of disappointing and shocking and maddens me... but I'm not super sour about it. I think I developed a character that was a little too much over a short period of time – and maybe that was my demise. Maybe I should have went a little more trivial like everyone else – like really simple and kind of stupid. Because everyone laughed and loved it and I was like this is pretty stupid to me but maybe that's what I should have done. But in terms of representing me and showing my artistic side, I loved it. I got there thinking just be myself in front of the cameras – just be honest and don't lie and don't make up anything because when I watch it on national television I'm gonna be pissed off if I say something that I didn't mean.
Who did you most connect with on the show? Is there anyone you feel like you gained as a friend?
Yeah, absolutely. I really got along with every single one of the girls to be honest. Me and Robbie can't wait to hang out with each other, me and Laila are in love with each other, but I'm going to say Naomi Smalls. I just really love that girl so much. Usually when I meet someone who is 21 or 22 I'm like "you are YOUNG!" But she's just cool, she's really mature and I think it has to do with her growing up with like 11 siblings -- she's just a really good cat. And, I've known Bob for a long time, he's one of my best friends. I love him and when we got there it was very clear that he wanted to win. He wanted the most camera time, to be the funniest and cute – and I was like, "oh girl, you're really here to like WIN at all costs." You know, maybe I didn't go there like I'm gonna win and I didn't! SO I guess I can't really regret anything.

They definitely played up the Brooklyn drag narrative this season. How do you feel about the way that was portrayed? What Brooklyn girls would you like to see in the future on the show?
Ooooh! Well, I loved RuPaul's exit thing, "You brought the BK to RDR" and I thought was a really cool outro. I was like "work, bitch!" [Laughs] But I guess that's not really a question for me, I guess that's a question you need to ask as a panel to all Brooklyn queens – like do you think Thorgy was a good representative of Brooklyn? I would love to hear what everyone else has to say. What I always have to say is I went there, I was myself, I had a fucking blast and I'm from Brooklyn!
I've been performing in Brooklyn pre-YouTube, pre-"Drag Race," and now it's saturated with all of these cool, weird artists that make up the community. And I was one of the original ones and I'm very happy and proud. I've talked to about 15-25 girls who are auditioning just from Brooklyn, so I'm like oh girl... I'd love to see Horrorchata on there, and of course I'd love to see my girl Ruby Roo and I think she's auditioning. And how about Aja? She won Mrs. Williamsburg, this is her third year and she really pulled out all of the stops. Although, you know, San Francisco and Brooklyn, we really embrace this really hairy, messy, ripped tights kind of thing,.. I'm a little more queeny than all of these girls who are like hairy arm pits or like Macy Rodman duct-taping her shoes together when they fall apart, that's like cool. That's Brooklyn to me – we can't afford it because we're getting paid $25 a week but we embrace it.
Totally. And personally, I think you should be really proud of how you represented the scene. Just one more question – what does the future hold for you and what do you want your legacy to be?
I want my legacy to be this – drag is fun! It's a lot of work, support your queens and it should be fun or you shouldn't be doing it. You know, I have a lot of ideas that I want to do. One that I've really been excited about the last couple of weeks is doing a multi-media stage production of Shel Silverstein poems. I want to create little videos to each one but also run around and change costumes to become each character in each of these poems. And I want it to be for children -- like a children's show where the whole family can come. And, of course, I want to run my "Thorchestra" which is an 80-piece orchestra at Lincoln Center with me conducting. Bigger projects like that.
Want to catch up with the previous winners of "Drag Race"? Head here and check out the slideshow below for interviews with the previously eliminated season eight queens.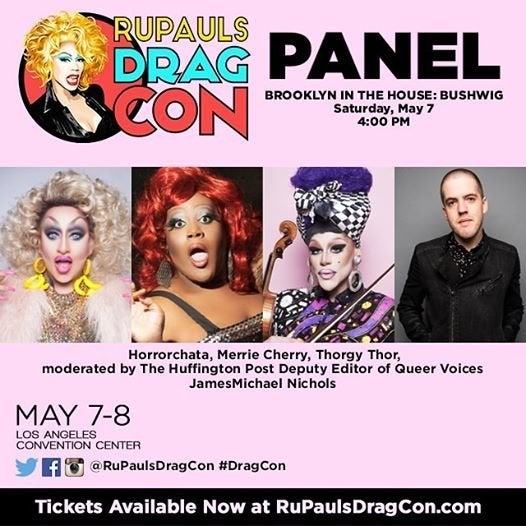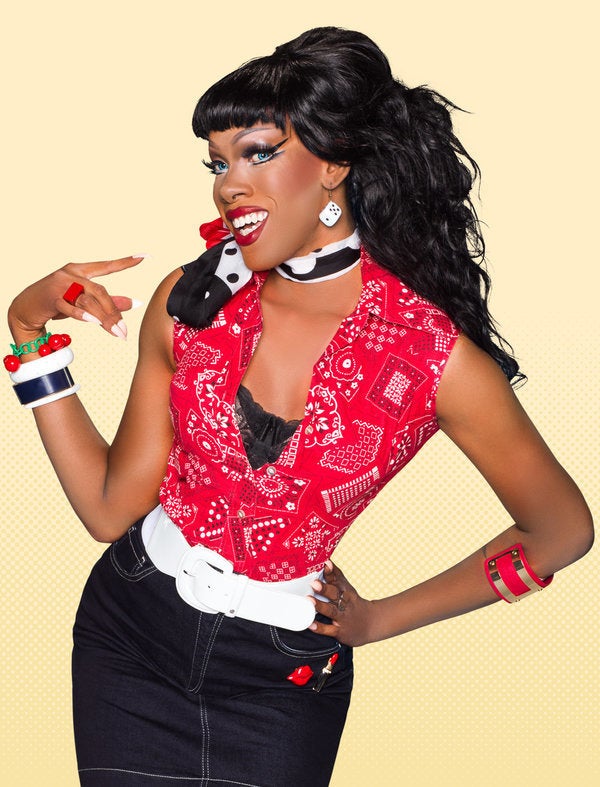 "RuPaul's Drag Race" Season Eight Eliminated Queens
Support HuffPost
Every Voice Matters
Popular in the Community