It's a pretty fantastic part of the country to explore and with places like Thor's Well hidden in plain sight, you'll never run out of things to look at. Thor's Well is a ridiculously incredible and wondrous hole in the ocean that looks like it is straight out of a comic book.
It looks like this...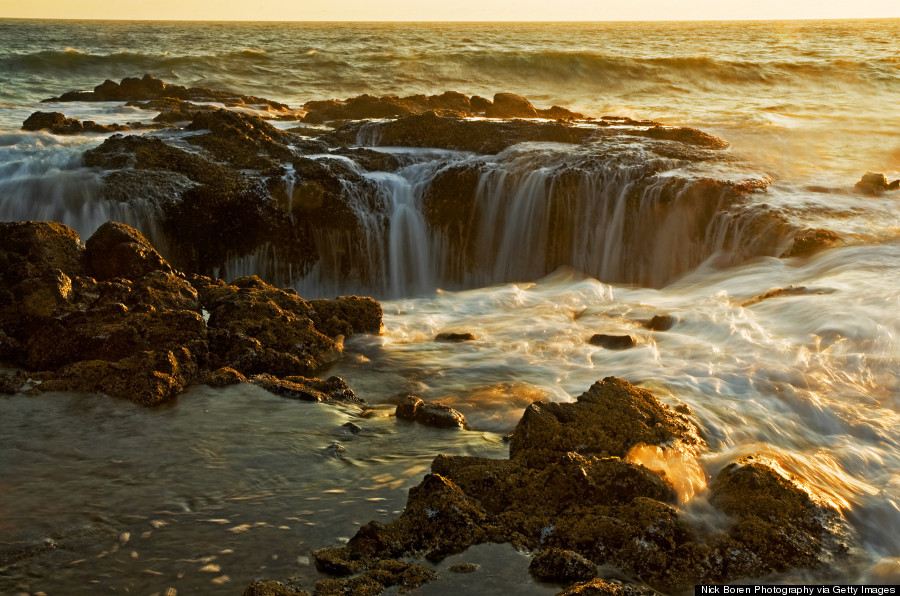 So you can see what we're talking about when we say ridiculously incredible and wondrous. The salt water natural fountain is off the coast of Cape Perpetua in Oregon and has become a popular spot for photo ops.
While Thor's Well is a thrill-seeking photographer's dream, it can be incredibly dangerous. Most say it really is at its best during a winter storm or high tide, but that's also when it's almost the most unpredictable. One photographer, Darren White, tells Roadtrippers.com, "The big waves come in like you see in the distance, they fill the hole with water and whoosh, it flies out of there... not every wave does this, it's a matter of timing and wave size. I would guess this hole is about 20 feet deep and anyone who were to fall in would never EVER survive."
So maybe just feast your eyes on a few more photos here instead.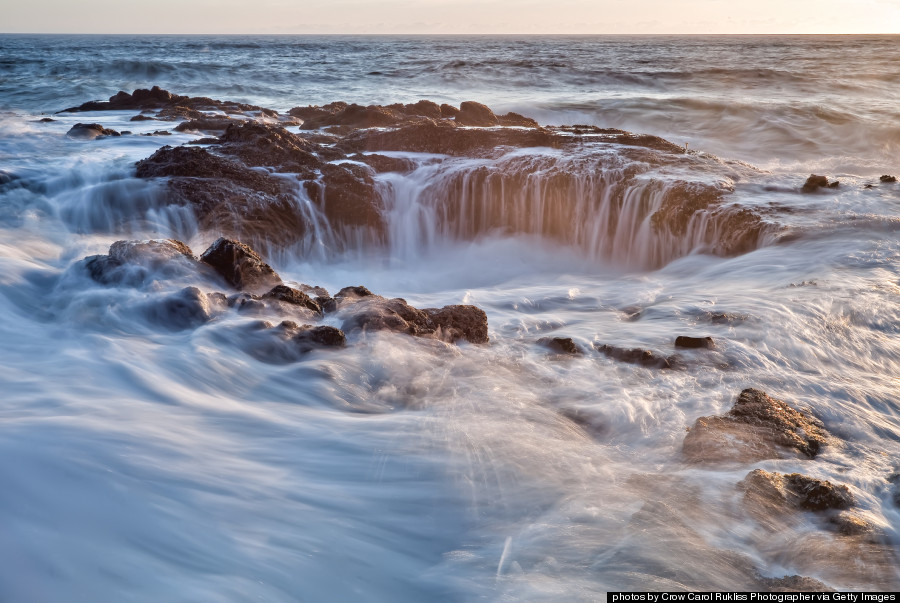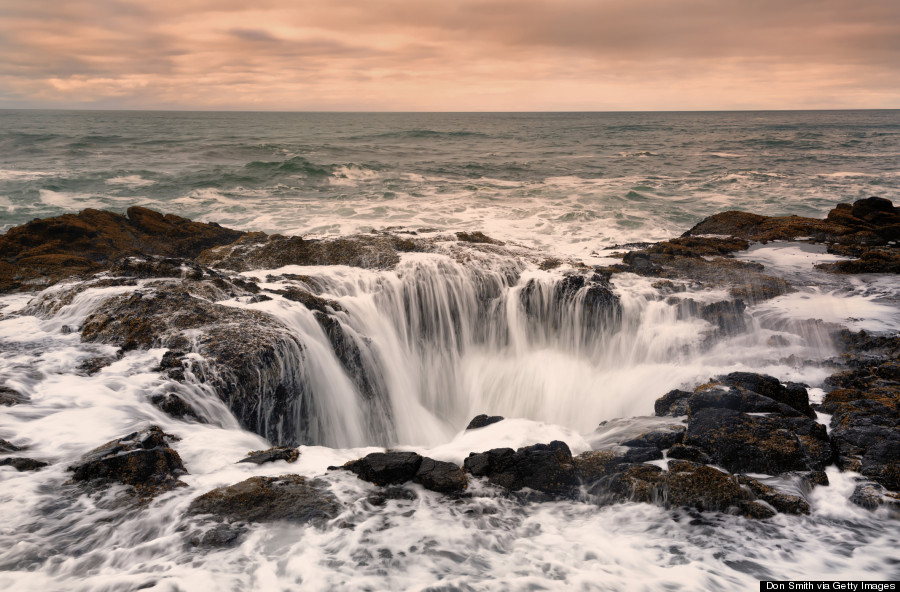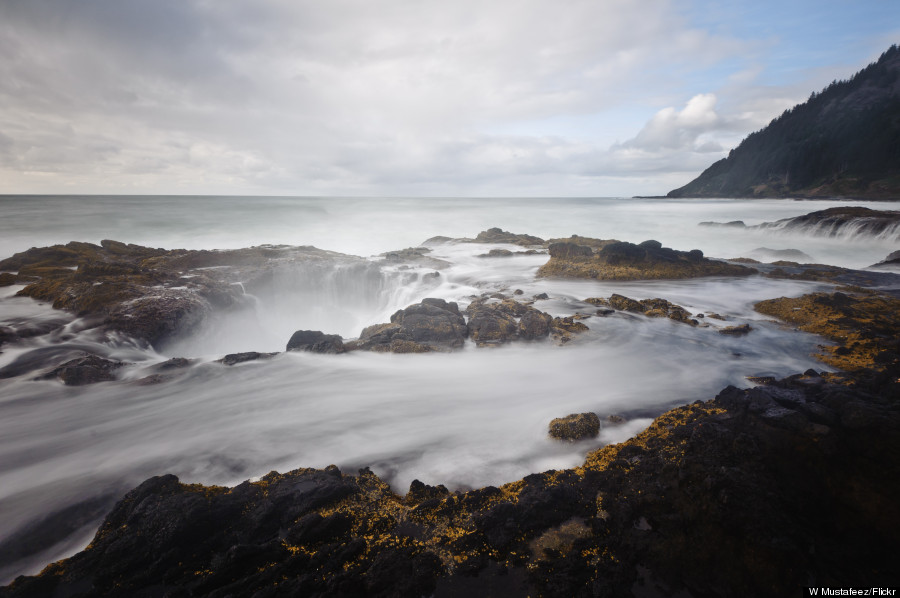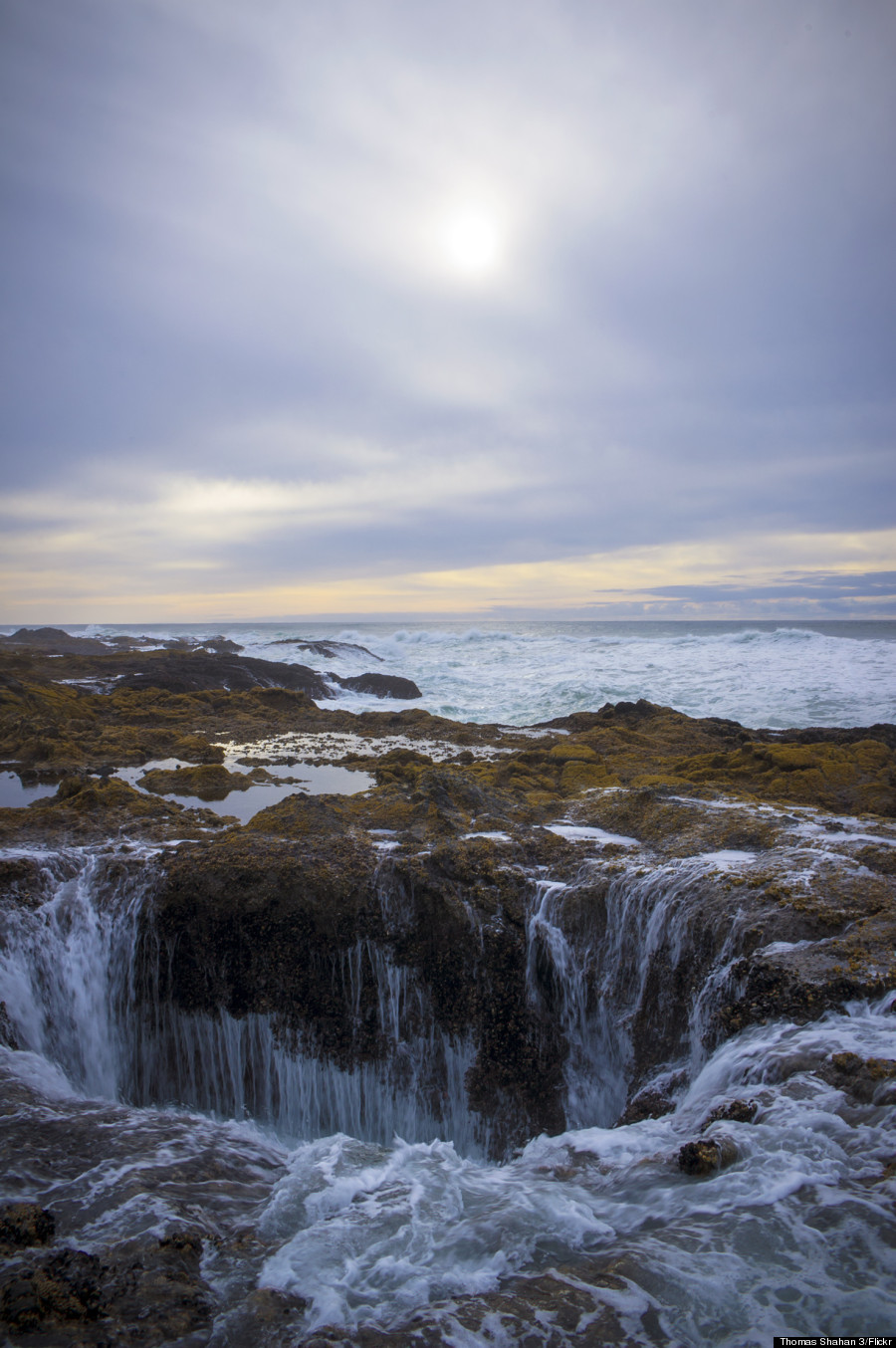 Thor's Well isn't the only all natural spectacle in town, the Devil's Churn is not too far, but we'll get to that later.
Related
Before You Go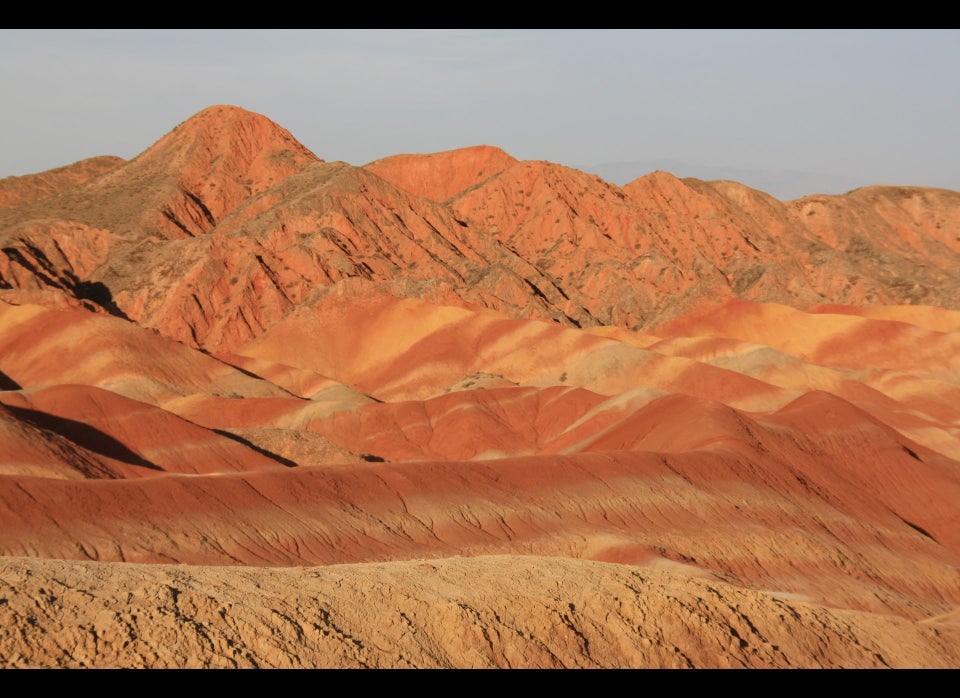 Top 10 most colorful natural wonders