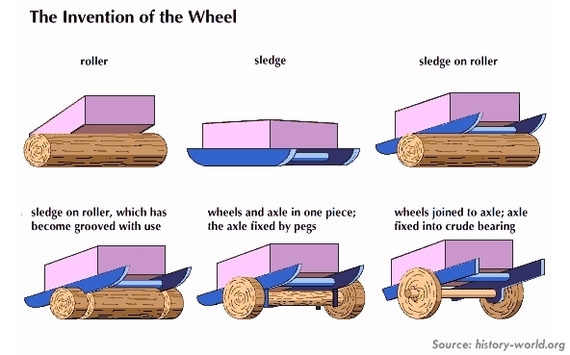 It's a long-standing belief by entrepreneurs that the industry first to adopt is the one most likely to succeed. In a time-tested CIO article, Stephanie Overby wrote, "When the first wheel was rolled out in 3000 B.C., just a handful of Mesopotamians had enough insight and risk tolerance to give it a whirl while others looked on from a safe distance." And today, the same phenomenon exists.
But that same technological innovation can provide just as much benefit to industries that are slower to adopt it. In fact, these industries often see even more impact.
Despite the federal government's efforts to bring the United States into the age of health information technology, a 2003 survey from the Centers for Disease Control and Prevention (CDC) found that 31 percent of hospital emergency departments, 29 percent of outpatient departments and 17 percent of doctors' offices use electronic medical records. Security concerns about proprietary data and applications are among the most frequently cited reasons the healthcare industry has been slow to adopt cloud technology.
Yet, today, the advent of medical technology has lead to a new connection between doctors and patients. IBM and New York-based Memorial Sloan-Kettering Cancer Center, along with Indianapolis-based insurer WellPoint, introduced a product that enables clinicians to provide personalized treatments to patients based on individual medical information and updated treatment guidelines and research.
And just two months after its initial release, ChartSpan, a free, encrypted and secure patient platform that allows users to access and organize their family's health care records, has become the most downloaded medical app in America in the iTunes store.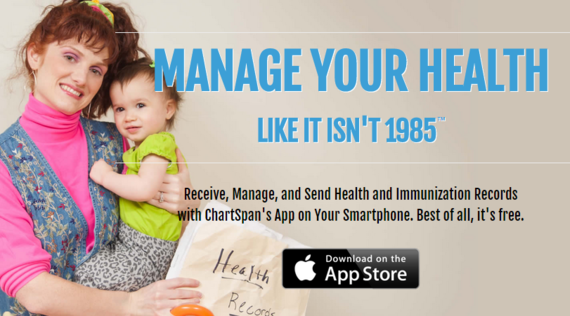 In 2009, when the general global economy created marketplace uncertainty, widened spreads, and lower trading volume, high-touch, voice-driven trading proved it was still a valuable, necessary method of communication. Today, though, electronic trading has once again taken king of the hill status as in 2012, 60 percent of all futures volume on U.S. exchanges was executed by algorithms according to industry analyst firm The Tabb Group.
Much like the healthcare industry, traders have been wary of the cloud due to concerns about uptime and security. This despite the fact, that electronic trading continues to increase in popularity. Connecticut-based research company Greenwich Associates reports that electronic trading rose to 74 percent of global volume in the $5.3 trillion-per-day foreign-exchange market in 2013, up from 71 percent the year before. Even with the electronification of trading, the industry remained hesitant to utilize cloud technology, a sentiment that was likely influenced by the confidence-rattling financial meltdown of 2008.
But as the cloud becomes more and more prevalent, technologists are finding ways to take advantage of cloud benefits -- such as flexibility, cost and the ability to quickly iterate with new technologies -- without sacrificing dependability. "It's funny -- typically the trading industry has been a leader in technological advancement," says Rick Lane, CEO of Chicago-based Trading Technologies (TT), a provider of professional trading software. "The sheer amount of money at stake has driven innovation, as firms develop new technology to find an edge. But with regards to the cloud, that same money has held the industry back in this case."
Borne from industry wide pressure to reduce technology spend, while demanding expansion into new markets and mobility, SaaS is an essential offering to deliver a cost-effective, shared trading solution to expand the reach of networks into global markets. Lane's team is in the process of launching a next-generation SaaS platform partially supported by third-party cloud services. This two-tiered system is optimized to allow the Trading Technologies' co-located facilities to be reserved for speed-sensitive trading tasks.
"Our new platform is certainly going into uncharted territory for the industry, and we are finally seeing SaaS utilization becoming a trend for professional traders," said Lane. "And we have years-worth of SaaS successes and failures to draw on from other industries, so in that way it actually helps to be a late adopter."
Construction & Production
In the construction industry, it's not uncommon for people to stew about something for ten years or longer before making a move. Architect and designer Lee Poechmann, cites some valuable examples in a blog post.
Nearly 30 years after Motorola developed it, it took Six Sigma 20 years to become a mainstream manufacturing process, and one still relatively nascent in the construction industry. Meanwhile, lean automotive production, introduced by Toyota, still struggles to translate to improved construction business processes, where so many parallels exist. Yet adopters of these new processes and other advanced technologies are reaping massive benefits, and leaving their construction industry counterparts in the dust.
Big data is one such advancement to the construction industry, where data-driven design is changing how firms design, construct, and operate buildings. Big data yields deeper insights into market trends, geographical surroundings, population behavior and demographics that are helping companies make more calculated decisions in things like expansion or relocation plans. By collecting project data, design firms can test and evaluate design concepts against the real world, using feedback data from building occupants. Applying best practices, they can eliminate rework, and save development costs on future projects.
In one case, data analytics helped Brown University leaders determine whether to move its engineering department off campus. After analyzing numerous datasets from mobile surveys, financial and course enrollment data, and learning how students use the campus, project leaders were able to determine, in advance, that moving to a nearby district would be detrimental, both financially and strategically, to the Ivy League institution.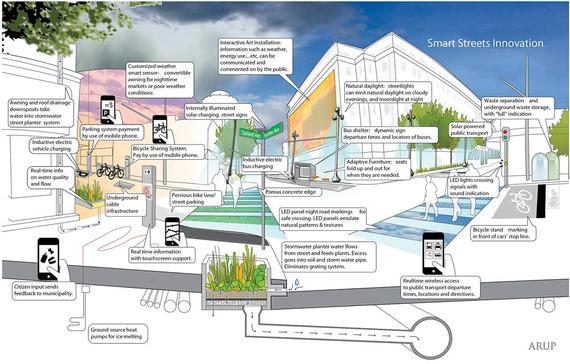 "Using data in the industry is not new," said University of Illinois School of Architecture professor Randy Deutsch. "The built environment has long been an abundant source of data. What is new is the amount of data that is available to us, our capacity to measure and ability to capture, process, and act on that data and, frankly, our industry's urgent need to do so."
Related
Popular in the Community