Did you get the day off for July the 4th? If you live in the US you probably did. It's a day for fun picnics and barbecues and above all, fireworks. That's what the pursuit of happiness our forefathers fought for in 1776 looks like in 2014 on a day for relaxing and celebration.
Not everyone gets to relax of course. There's a whole category of people who have an even busier day when the rest of us are having a day off. They are the first responders: The police officers who make sure those great barbecue parties don't get out of hand. The firemen who keep an eye on the beautiful public fireworks displays. The Emergency Medical Technicians (EMTs) who come running to offer emergency medical care when things do get out of hand or go horribly wrong.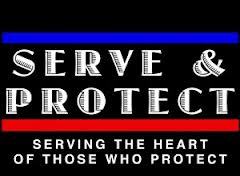 They do a tough job that enables the rest of us to go about our business, working and playing, and they pay a significant price for it. Serve & Protect, a nonprofit that serves as an emotional and spiritual resource supporting first responders shares some sad statistics. A law enforcement officer commits suicide every 17 hours in the US. As much as 87% of firefighters have been divorced. They have stressful and demanding professions that are also dangerous. A study showed that EMT fatalities are nearly as high as those for police or firefighters. The National Law Enforcement Officers Memorial Fund, the nonprofit that maintains the national monument to law enforcement officers killed in the line of duty, offers more statistics on injuries and assaults.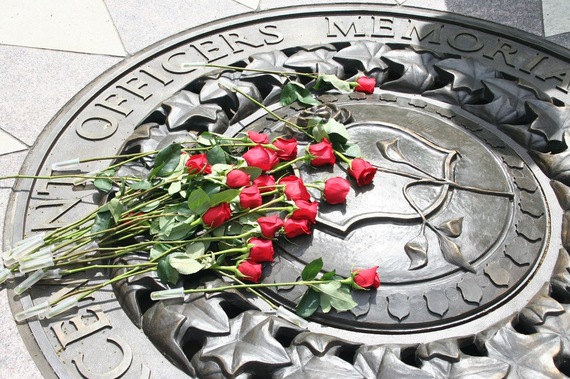 Carry the Load started when founder and veteran Clint Bruce wanted to bring back the original meaning to Memorial Day as a day to "honor his fallen brethren, and to share in the pain that they went through to give us our freedom." His military brothers, first responders, and all those who give their lives serving and protecting.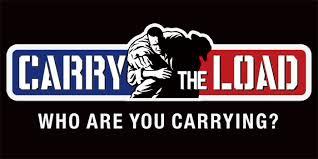 California is the home base of our Billions Rising Foundation and every year we have terrible fires that are fought by a combination of urban and forest service firefighters and sometimes the specialist smokejumpers. The Wildland Firefighter Foundation helps the families of those injured or killed in protecting others from fires. Smokejumpers, the ones who parachute in to fight fires in remote areas, also have the National Smokejumper Association who offer them and their families support.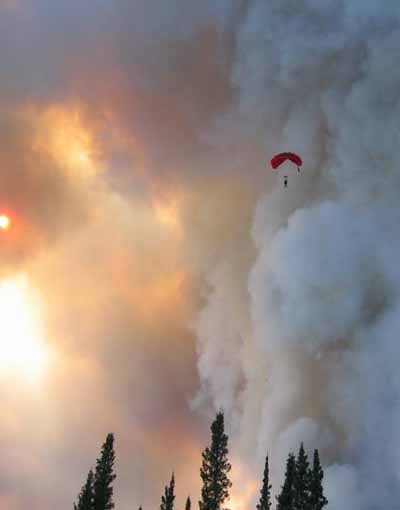 Groups like Angels of America's Fallen recognize the sacrifices a first responder's whole family makes when one falls in the line of duty. "We believe we have an obligation to help the children of our fallen as they grow up without their parent. It's an honor to get them involved in positive activities with a coach or instructor who can mentor them." The kids who lose a parent to public service are at increased risk of dropping out of school or getting involved with drugs and alcohol. AAF supports educational and developmental activities where a watchful adult-coach or teacher or instructor- can help kids stay on track and develop a healthy passion for their chosen activity.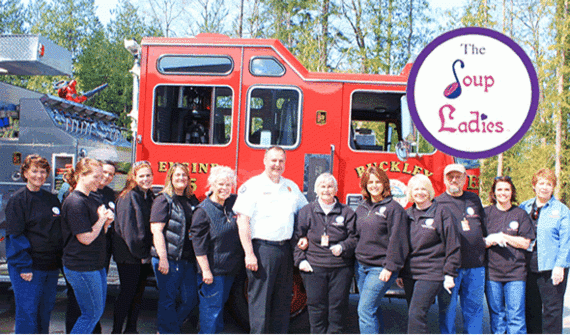 They can use help on a more prosaic level too. Ginger Passarelli of Washington had a sales job when Hurricane Katrina hit. She went to Louisiana to help and cooked for the first responders who were working hard to save as many lives as possible. She later learned that often no provision is made to care for those managing an emergency. The Soup Ladies were born. "We've been to Galveston and Joplin, Missouri, Oklahoma, Louisiana, Texas. We've gone to hurricanes and tornadoes and cooked. New York after Hurricane Sandy." Now they have all the proper credentials and equipment to help out at emergencies all over the country. "I just thought it was wrong that the First Responders were just left out there to fend for themselves with MREs and whatever they could stuff in their pockets. So we wanted to find a way we could serve First Responders. We wanted to do it right. So we all got our Incident Command System training through FEMA and we're all background checked and fingerprinted. We know how to conduct ourselves on an incident."
On days when you get to relax and have fun gathering with your friends and family for picnics and maybe some fireworks, give a few minute thoughts to those who keep us safe while we do it.
Calling all HuffPost superfans!
Sign up for membership to become a founding member and help shape HuffPost's next chapter