Bride Shannon Ball lost her dad to colon cancer in 2006, long before her May 2015 wedding. But her thoughtful groom Don Perez made sure her father would be there in spirit.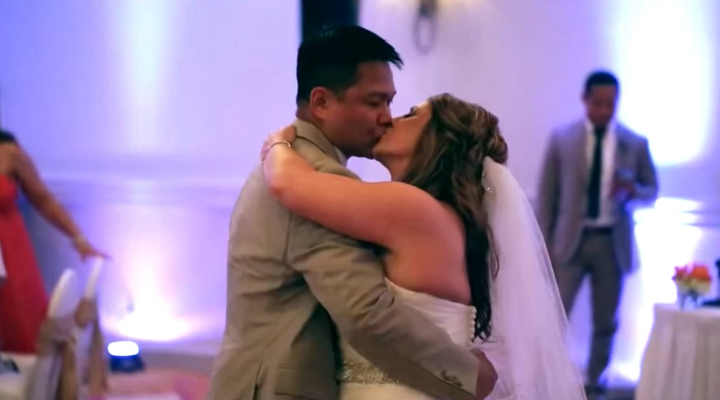 At the reception in Stuart, Florida, Perez surprised Ball by giving her the father-daughter dance she always dreamed about, but wouldn't have had otherwise.
"Shannon was so excited for our wedding day like every bride is, but I could still see in her eyes and hear in her voice that it just wasn't going to be complete without her dad there," the groom told The Huffington Post. "So I did my best to make him part of it."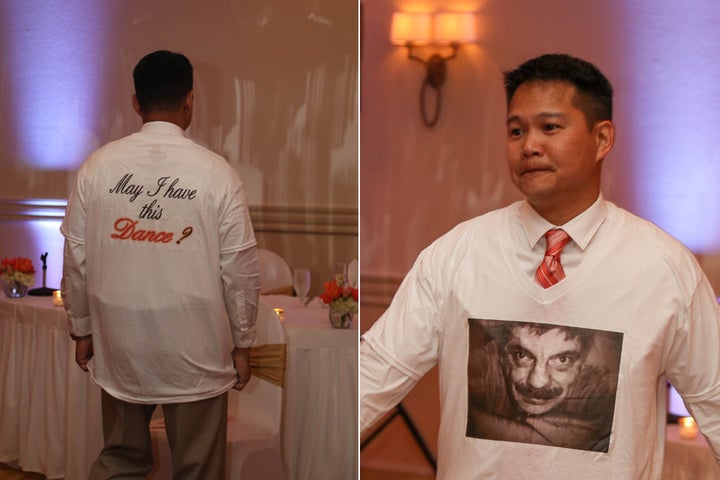 The grand finale comes at the 3:55 mark when Israel Kamakawiwoʻole's rendition of "Somewhere Over The Rainbow" starts playing ― a song that was special to Ball and her father. Perez puts on a T-shirt with Ball's favorite photo of her dad on the front and the words "May I have this dance?" on the back. Needless to say, Ball was touched by the gesture.
"When he turned it into the daddy-daughter dance that I had always dreamed about with my dad, I lost it," the bride told HuffPost. "I couldn't believe what was happening. He was so thoughtful and creative. It shows that he heard how much I wanted my dad to be at our wedding."
The tear-jerking video recently began going viral on YouTube, with 275,000 views at the time of publication.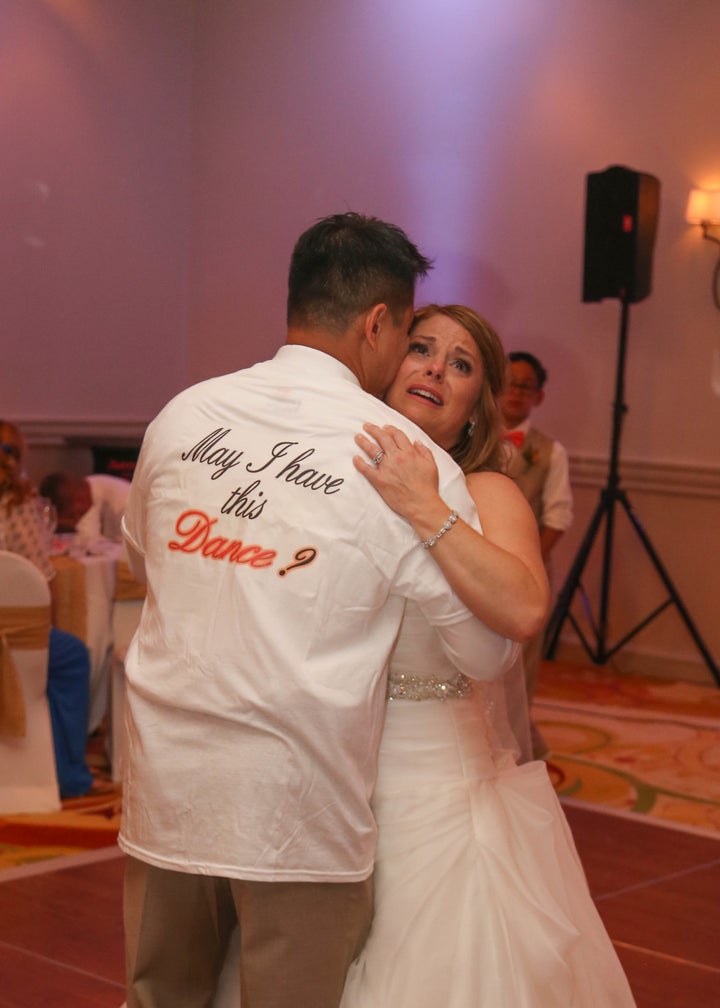 Perez and Ball, who live in Shelby Township, Michigan, met on Match.com in 2011.
"Don never met my dad and I've always said my dad would have loved him. A lot," the bride said.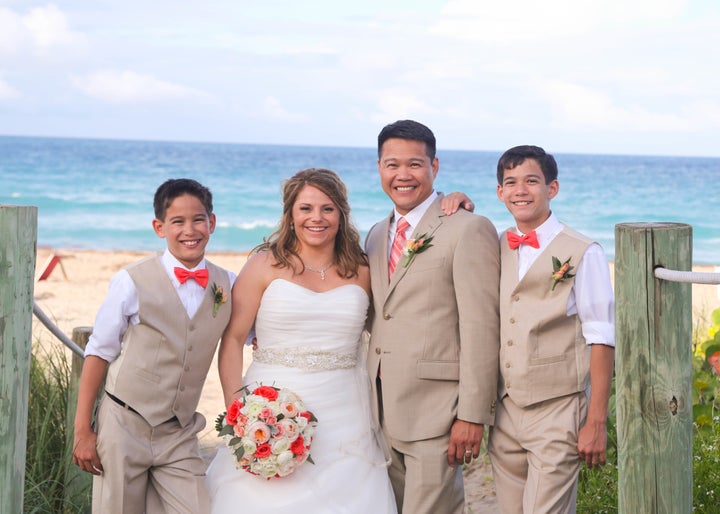 Ball considers herself "somewhat of a daddy's girl" and fondly remembers the time she spent listening to classic rock with her pops.
"He was always there for me even though my parents divorced and he lived two hours away," she told HuffPost. "He came to my cheerleading competitions and games as much as possible. He taped all of my endless dance recitals, he sent me Valentine's Day cards and small shrubs at Christmastime so I had a small 'tree' in my apartment. He put a lot of thought in anything that he gave someone."
Watch the heartfelt wedding tribute above.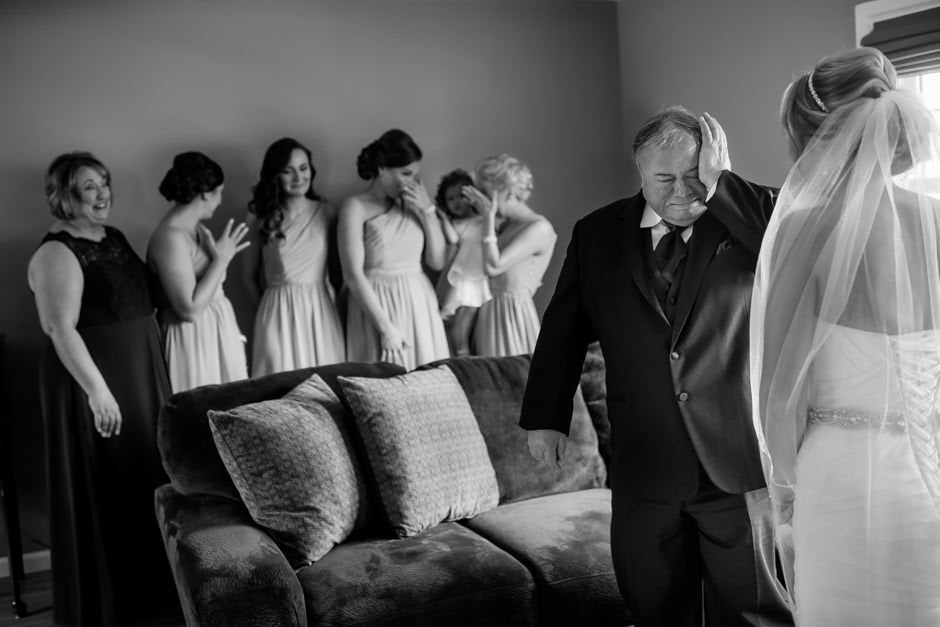 Father's Day Wedding Photos