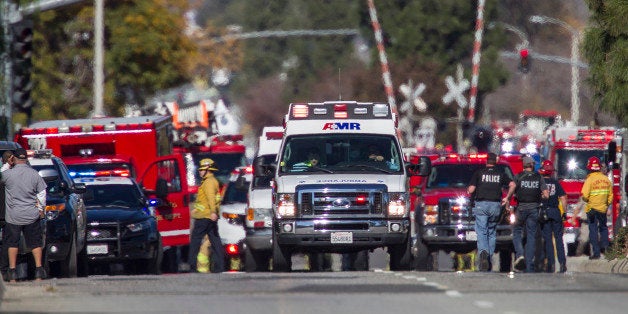 Thursday marked the 352nd mass shooting in the 336 days of 2015.
That's a hell of a lot of thoughts and prayers if you ask me.
Growing up, I was taught saying, "my thoughts and prayers" is a generous gesture to express when trying to console someone experiencing a difficult time. Circumstances such as a friend's dog passing away, an athlete suffering from a gruesome injury, or when news breaks of a glorified celebrity receiving a life-threatening diagnosis. IT IS SOMETHING YOU SAY WHEN YOU ARE HELPLESS TO A SITUATION.
We now find "thoughts and prayers" are simply a fraudulent attempt of sympathy and concern to mask one of the most controversial issues facing the United States of America. It's a shrug of the shoulders on the body of political agendas and "religious" individuals whose action of compassion has a hard time going any further than asking their God to somehow bless the victims and their families.
The most beautiful privilege of possessing American citizenship is the one THING that can reduce or potentially eliminate the reoccurrence of gruesome images that will eventually ruin the pages of future US history books. Eager men, women, and children around the world don't risk their lives fleeing for America in pursuit of the right to bear arms. They come to praise any God they please, to peacefully assemble with likeminded individuals, to have access to a wide range of press to form their own political opinions; they come to have a voice. People risk their lives in order to exercise the FIRST amendment.
Whether you feel the need to carry or possess a firearm is your own business as well as your right. But refusal of any approach to change gun policy or how one obtains a firearm is neglect. It's neglect to each and every person you gave thoughts and prayers and nullifies any thoughts and prayers to those who will have their innocent lives taken by a finger on a trigger.
When it comes to these repetitive news stories, each with their own significance, list of lives taken, and motives as to why one feels the need to take their own pain out on the innocent, we are not helpless. There is so much more we can do than offer our thoughts and prayers. It begins with our mentality, how we prioritize our "freedoms", and the value we place on a human life.
I'm not saying I have the answer as to how to stop such an awful trend. However, I am open to suggestions, discussions, and brave attempts of solving the problem. Let's use our First amendment to improve the Second.
Because if there is one thing I do know, no amount of thoughts and prayers has or will put a stop to the fact someones mother, father, son or daughter won't make it home tonight.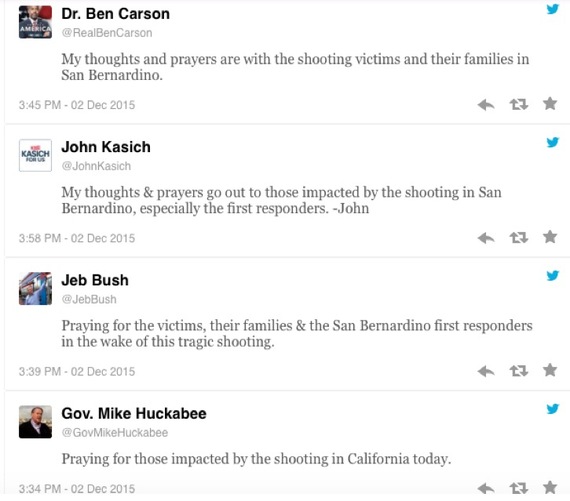 Thoughts and prayers aren't a solution or a potential political policy. Leaders of households, communities, and the United States government must do better.
Popular in the Community