I forgot to write my normal spring preview this year. Each season I either ask producers to speak about their own shows or do some pretty extensive surveying of "regular" people to see what they are excited about, but this time I forgot. I think that is because I have been so focused on Spring 2017, I've almost forgotten to enjoy where we are now. However I don't want to abandon the shows that are part of this season, so I'll give you my own take on them before discussing Spring 2017.

Roundabout Theatre Company's spirited production of Noises Off and Manhattan Theatre Club's Our Mother's Brief Affair (notable because it featured Linda Lavin doing what Linda Lavin does best) are both already closed. Hughie is utterly forgettable and on its way out. Though, for the record, Forest Whitaker did know his lines, and I saw it before opening. Now for the rest: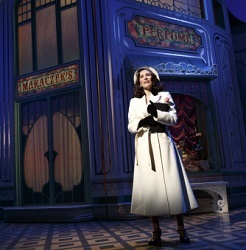 In terms of musicals, there are two that have opened already this spring, the Roundabout revival of She Loves Me and the jukebox musical Disaster!. She Loves Me is really bliss, featuring winning performances from leads Laura Benanti and Zachary Levi. I've never been one of the people who think Benanti is magical in every single thing she does -- she is perfect in this. It is a thoroughly enchanting performance, both nailing the optimism and humor of the character. Disaster! is fun, but it is also sadly a less perfect show and production. It features a standout performance by Jennifer Simard and great work from almost everyone else, but its transfer is rather inexplicable.

Still to come on the musical front are Bright Star, American Psycho, Waitress, Tuck Everlasting and Shuffle Along, Or, The Making of the Musical Sensation of 1921 and All That Followed. So four new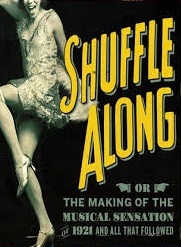 musicals and one toss-up. I think it is safe to say, in this group, people in the theater community are most excited about Shuffle Along. It has a great cast and creative team and we're all waiting to see what exactly it is. People keep emailing to ask me if I've seen it already even though it only began performances last week. (I have not.) While insiders are focused on this one tuner, all of the spring musical entries are interesting in their own right.

Bright Star is not based on anything other than a "true life event," which I know the details of but won't divulge, as it apparently damages the story. The bluegrass musical seemingly doesn't have a gimmick or a cheap hook -- if its creators weren't Steve Martin and Edie Brickell its publicity and marketing team would have nothing to promote. It simply seems sweet. That makes me eager to see and support it. American Psycho seems to be the farthest thing from sweet. I was at a bar last week and I've never heard so many straight young men excited to see a musical. It might be the Bernie Sanders of musicals. I already like the Waitress score by Sara Bareilles, which we've all gotten a chance to preview thanks to her album. Tuck Everlasting is the spring's only truly family-friendly offering, based on a very famous children's book.

So far this spring we've seen three plays that, at some point, were off-Broadway make the move to Broadway: The Humans, Eclipsed, and Blackbird. Of these, Blackbird is my favorite and I'll write a post about revisiting it soon. Eclipsed was much different than I thought -- I figured it would be 2.5 hours of drama, but it is often played for comedy. The Humans I think is good, but not the amazing, brilliant piece that most critics seem to think it is.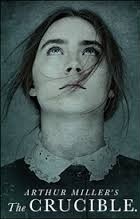 Next up is The Crucible starring two-time Oscar nominee Saoirse Ronan. I rarely understand the Ivo van Hove hype, but The Crucible is one of my very favorite plays, and I'm looking forward to it. The vision behind it interests me. My friends who have read The Father, or seen it overseas, say it is great. I personally find dementia tales hard to sit through though, so I am going to need to mentally prepare beforehand. Fully Committed was a lot of fun when I last saw it, many moons ago, and Jesse Tyler Ferguson is indeed right for it. Then comes Long Day's Journey Into Night -- I, like many in NYC, have waited over a decade to see Jessica Lange as Mary Tyrone, so I'm obviously psyched.

Now onto Spring 2017! I've written many times in my career about how much better I like the fall season than the spring season, but I'm going to like the spring season of 2017 more than I've liked any theater season ever. For, if you know me, you know there are some people and things that I'm a passionate fan of -- not the type of fan that would dress up and make YouTube videos, but a sincere fan nonetheless. One of those things is Miss Saigon and one of those people is Bette Midler and they both arrive on Broadway in Spring 2017. Then there is also Charlie and the Chocolate Factory, which will be interesting no matter what.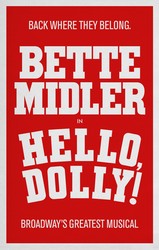 In the past 10 years (I gave it five years from the end of the first Broadway production), I've emailed press agent Marc Thibodeau so many times about a Miss Saigon revival that I feel like he stopped reading the emails I sent and instead, assuming that is what I was writing him about, simply replied some version of "maybe someday." Now it's finally happening -- the heat is on Broadway, Spring 2017. Out of all of the Cameron Mackintosh extravaganzas, Miss Saigon is by far my favorite. I sat in the last row of the rear mezzanine closing performance on Broadway to be there. I've seen some horrible regional productions since the musical closed on Broadway, all of which made the show seem more cliched and cloying than I ever thought it. I'm hoping this production restores my positive memories of the musical.
The week Bette Midler was announced for Hello, Dolly!, I ran around telling everyone it was Bette Midler week and nothing could get me down. Indeed, I'm not sure what news would be better, except maybe if she was doing Mame. But short of that, pretty much nothing would make me happier than Bette Midler in Hello, Dolly!. Days after the announcement, I learned that some people I know didn't know
who Bette Midler was and I insisted on watching online clips right then. I also gave them Bette Midler homework. Who could not know who Bette Midler is? While most Jewish kids grow up worshiping at the altar of Streisand, I'd take Midler any day. I own her Gypsy on VHS. I get excited about her return to musicals just writing this.

Charlie and the Chocolate Factory is bound to be big and interesting. Broadway audiences will not see the London show -- it is being retooled, with a new director and choreographer. Therefore I don't think any of us can predict what we will see, but it's a story I love, and if it's anywhere near as good as Matilda, I'll celebrate it. If it's not, well, I'll get over it. I've finally moved on from the Broadway disaster of Chitty Chitty Bang Bang (which was magical in London).
That is it for my preview of this spring season and some of next spring. I'll return to my normal format in the fall.
Top left photo is of Laura Benanti in She Loves Me, photo by Joan Marcus.
REAL LIFE. REAL NEWS. REAL VOICES.
Help us tell more of the stories that matter from voices that too often remain unheard.