As of late, I get a lot of questions on what to take a preteen to from adults who want something they see as slightly more mature than a Disney show but not really an adult one. It's odd but there are very few things that sort of fall in that exact sweet spot, which is because it's sort of a ridiculous question.
Wicked is of course a hit with preteen girls worldwide. I've always said Matilda, which I believe is the smartest "children's musical," is not appropriate for small children, so perhaps that is a perfect show. I would never personally recommend Finding Neverland for anyone, but I guess maybe it fits the request.
I was excited when Joe Iconis and Joe Tracz were announced as the writers of the pre-Broadway musical Diary of a Wimpy Kid the Musical. I thought they would bring just the right amount of smart aleck to the character and the story. I spoke to Iconis about the challenges of the project this summer, which included finding the correct tone and working with high-profile backers. (The show's non-profit premiere is being produced by special arrangement with Fox Stage Productions and Kevin McCollum.) I had high hopes. Iconis and Tracz have now been replaced by librettist Kevin Del Aquila (Altar Boyz) and songwriting team Michael Mahler and Alan Schmuckler (who co-wrote the show How Can You Run with a Shell on Your Back? together).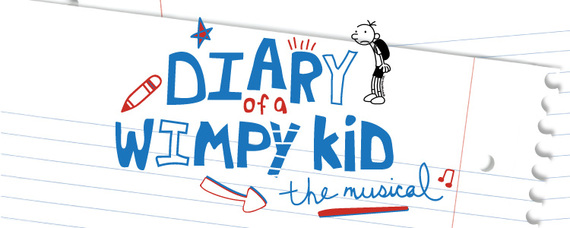 I have to admit to being not that familiar with the work of Mahler and Schmuckler - though I have heard some of Schmuckler's music. (Mahler contributed lyrics to the revival of Miss Saigon, which I am so looking forward to seeing next season.) Hopefully they'll get it right. I guess we'll see when it premieres at the Children's Theatre Company in Minneapolis in April. However I also hope Iconis' work for the show will seep into his concerts, because I'll be curious to hear it. While writing teams sometimes get swapped out before a show premieres (I could write a list!), it is rather rare for the change to occur at all close to a show's premiere.
Speaking of the Children's Theatre Company - they recently offered another show, Cheryl L. West's stage adaptation of the film Akeelah and the Bee, that would be perfect for this age group. I caught it at the Arena Stage in DC and found it sweet and engaging. It's a heartwarming tale that tackles some mature subject matter and might make children fall in love with theater (if they haven't already). I am not sure it is the right fit for a long Broadway commercial run, that is a "maybe" in my mind, but I hope it at least finds a real life regionally. I could see it playing in cities everywhere.
I also highly recommend the off-Broadway show, The Woodsman, based on the beloved writings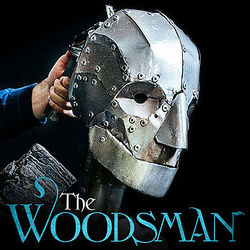 of L. Frank Baum. This show, which uses actors and puppets to tell the story of how the Tin Man lost his heart, is simply beautiful. At 70 minutes, I wanted it to go longer when I saw it at a previous engagement at 59E59. It represents such creativity. We all know the story of Dorothy in Oz, but very few people know the origin stories for the other characters. And even those that do will be surprised by this version and its enchanting and evocative presentation of the tale. It's not for the super young by any means, but for those looking to take a preteen to something beyond a big piece, something a little different, this is it. Its return engagement at New World Stages will hopefully last, giving a great opportunity for everyone to be lost in Oz.
Plus, I think this is a hard question to answer because narrowly defining these things is inherently odd. Is Kinky Boots too adult for a child of 11? Not really. Is Lion King too geared at kiddies to be good for someone age 12? Again, no. A lot of adults love The Lion King! Yes, I think there are certain things I think when you ask me what to take a preteen to. There are obvious answers. But the point is engagement -- these folks can be engaged by all types of theater.
Calling all HuffPost superfans!
Sign up for membership to become a founding member and help shape HuffPost's next chapter