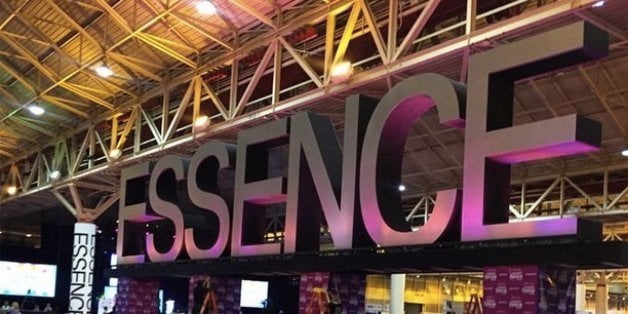 This year's celebration by Essence -- one of the leading black women's magazines and sponsored by Ford, McDonalds, My Black Is Beautiful and Verizon -- is expected to attract hundreds of thousands of visitors to a city still making progress to restore itself from the devastation Hurricane Katrina left behind 10 years ago. More than 500,000 people attended last year's four-day festival, and this year's event will recognize and discuss important issues that have plagued the black community both before and since Katrina hit.
"Essence Festival is an important gathering where we show who we are as a community, not defined by what others think of us but by how we see ourselves and how we live and love," Essence's Editor-In-Chief Vanessa K. De Luca said on Friday. "This weekend, we'll be bringing the love."
Nearly 120 thought leaders, politicians and celebrities -- and their fans -- flocked to the Ernest N. Morial Convention center on Friday to participate in a three-day experience that promises empowering discussions on issues affecting black men, black women and their families.
De Luca explained that Essence has always been a beacon for black women since it first launched 45 years ago, and the introduction of the festival in 1995 was a way to celebrate the richness of the black community as a whole. Over time, the Essence Festival has been recognized as one of the biggest and most elaborate curated festivals in the world -- and this year is no different.
"Essence is more than a music festival, it's an experience," Marc Morial, the CEO of the National Urban League and the former mayor of New Orleans, told HuffPost. "And the serious conversations that take place are indispensable. They give people the opportunity to coalesce around important issues."
This year, the festival is honoring a mission centered on "Peace, Purpose and Prayer," with a series of events scheduled for Friday that aimed to bring peace through powerful dialogue, while Saturday's events focused on purpose and Sunday on prayer. Because of this, the weekend's lineup is filled with influential names and professional experts like Sybrina Fulton, the Rev. Al Sharpton, Deepak Chopra, Steve Harvey and many more who will undoubtedly deliver on this mission.
While the Essence exhibition kicked off on Friday, the festival officially welcomed attendees on Thursday by facilitating a day of service in commemoration of this year's 10th anniversary of Hurricane Katrina. Volunteers participated in events throughout the city that involved refurbishing and beautifying grounds, and donating books to local schools.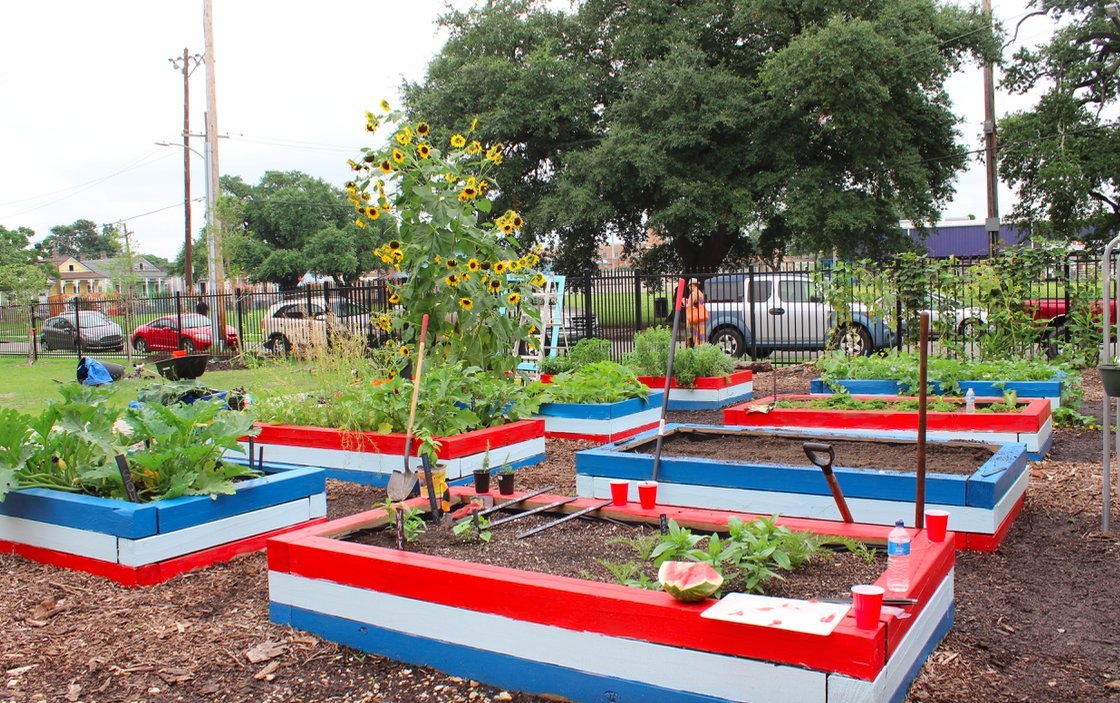 "After Katrina, this area was in disarray, as was the Superdome; it was probably a site of one of the great failures in American history when we as a country gasped at the possibility that we can leave so many fellow citizens behind," New Orleans Mayor Mitch Landrieu said on Friday. "My brothers and sisters, all of us, on the streets and under water."
While some progress has been made throughout the city, many areas remain demolished and unrecovered from the destruction Katrina left behind. Discussions on how to bring positive change through engaging the community and rebuilding heavily damaged schools and homes are encouraged throughout the weekend.
Meanwhile, special emphasis will also be given to the Black Lives Matter movement and discussing events that have occurred in recent months that highlight racial injustice in America -- and what we should do to help address it.
"Anytime we can gather in love, and in celebration, is a radical act because so often when we're gathering, it's a funeral or it's an uprising, or an injustice," director Ava DuVernay, who was among this year's celebrity guests, told HuffPost.
"Most of the public gatherings you see are around anguish and chaos so I think the Essence Festival is really important because we're holding hands and smiling and holding each other up and that's crucial to show."
Like DuVernay, many other celebrities flocked to New Orleans to support this year's festival.
Entertainers including Erykah Badu, Common, Missy Elliott, Kendrick Lamar, Charlie Wilson, Kevin Hart and more will perform live nightly shows to celebrate their work and its power to unify.
"I love music, I love hearing about artists, and watching them perform is amazing," Gisselle English, a 25-year-old IT specialist from Florida, told HuffPost. "I love everything that the Essence Festival has to offer here, from fashion to tips on success; it's all extremely empowering."

Calling all HuffPost superfans!
Sign up for membership to become a founding member and help shape HuffPost's next chapter
BEFORE YOU GO
PHOTO GALLERY
Essence Music Festival Street Style