Nabra Hassanen was laid to rest Wednesday, after a funeral service at her mosque where she was remembered as a bright, generous and energetic young woman. 
Thousands of mourners attended the Islamic prayer service, called a Janazah, at the All Dulles Area Muslim Society mosque in Sterling, Virginia.
Before the prayer, the mosque's Imam Mohamed Magid spoke of how this was the most difficult funeral he had ever presided over.
″[Hassanen was] so loved by so many people," Magid said, standing in front of a crowded room in the mosque's main hall. "May Allah (Subhanahu Wa Ta'ala) make her legacy of loving and caring to be a legacy that is carried for generations to come."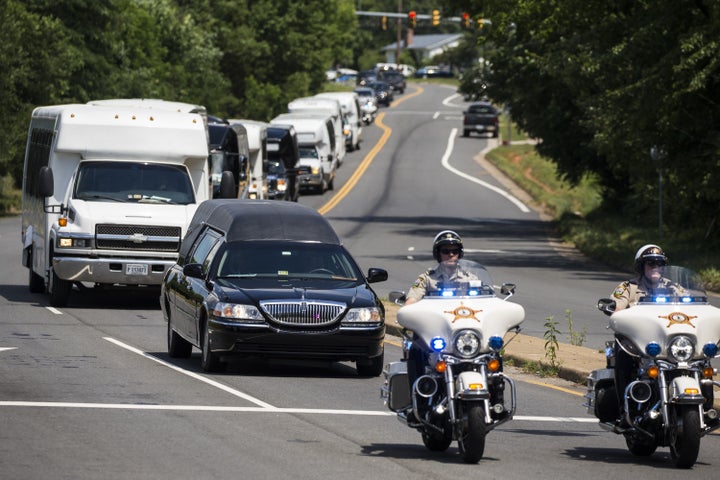 Magid described how just hours before her death, the 10th grader was hosting an iftar, or evening meal, for her friends at her home. 
"That's how generous she was," Magid said. 
"May Allah (Subhanahu Wa Ta'ala) compensate her for the frightening, for the fear she had before she died," Magid added. "Because Allah (Subhanahu Wa Ta'ala) on the day of judgment brings security for people who have felt insecure in this life."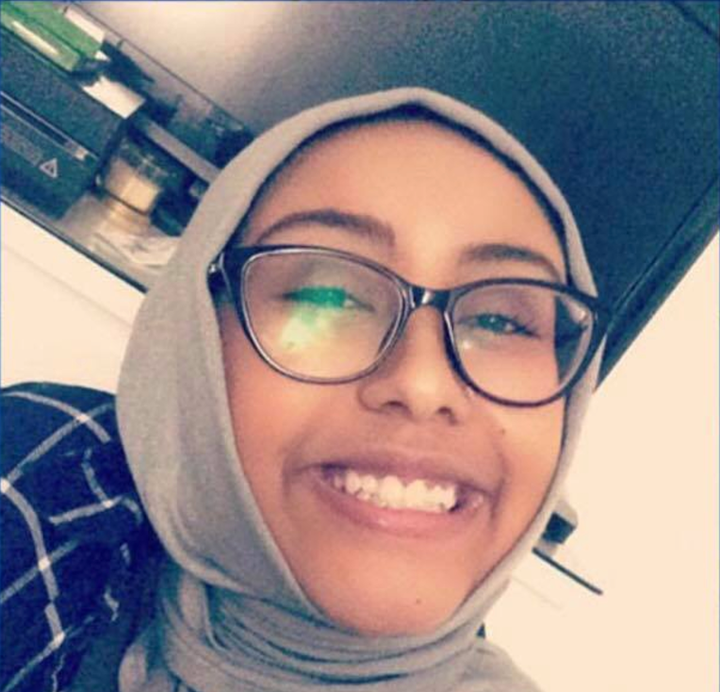 The 17-year-old girl was killed early Sunday morning, while walking back to ADAMS after eating a pre-dawn suhoor meal with her friends at a local IHOP restaurant. A male driver who was passing by reportedly got into a confrontation with the group. The suspect exited the car, chased Hassanen down, assaulted her with a bat, and then kidnapped her. Investigators later found her body in a nearby pond.
Fairfax County Police have charged 22-year-old Darwin Martinez Torres, an El Salvadorian national, in her death. 
Police have said that there was no indication that the killing was a hate crime. Instead, police believe Hassanen was a victim of a "road rage" incident.
Mohmoud Hassanen Aboras, Nabra's father, is convinced that the teen was attacked because she was visibly identifiable as a Muslim. The young woman was wearing a headscarf and an abaya (a long traditional robe) on the morning she was killed.
Her father told The Guardian that the suspect "killed my daughter because she is Muslim. That's what I believe."
Ibrahim Hooper, a spokesman for the Council on American-Islamic Relations, believes there is a strong possibility that the crime was linked to Hassanen's faith.
"You can't just say, 'Oh, [the suspect] didn't say anything against Islam, so no hate crime,'" Hooper told The Associated Press.
CAIR is representing the teenager's family and has pledged to watch the investigation closely to "ensure a thorough examination of any possible bias aspects of the case," CAIR National Litigation Director Lena Masri said.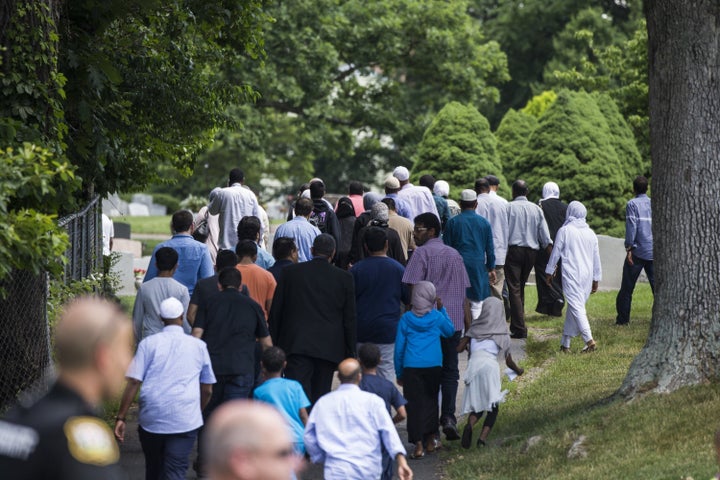 At ADAMS mosque on Wednesday afternoon, Magid encouraged his community to remain strong and resilient ― particularly the young people in the community who knew Hassanen well and have been deeply affected by the crime.
"We have to always encourage our youth not to have them get frightened or scared," Magid said. "I want our youth to be in this [mosque]. This [mosque] is open for them." 
The Associated Press estimates that about 5,000 people showed up at the mosque to show their support for Hassanen and her family.
The burial will be followed by a public vigil at Lake Anne Plaza in Reston, Hassanen's hometown. Magid and Fairfax Police Chief Edwin C. Roessler Jr. will be attending the vigil, according to the AP. 
Scroll down to see images from vigils honoring Hassanen's life below.
Calling all HuffPost superfans!
Sign up for membership to become a founding member and help shape HuffPost's next chapter
BEFORE YOU GO
PHOTO GALLERY
Muslim Women Who Made A Difference In 2016