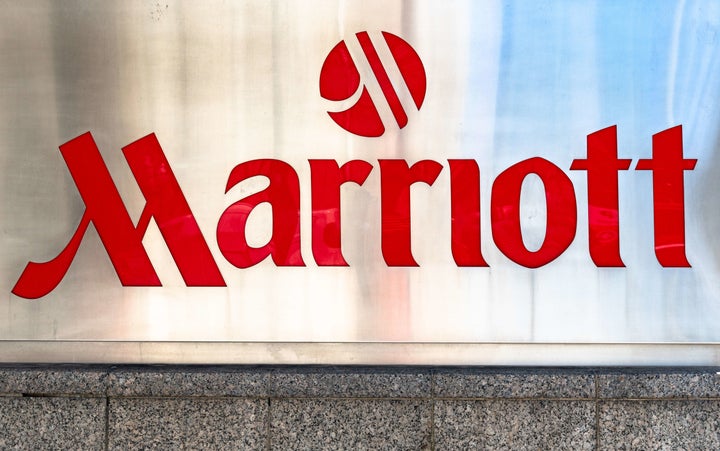 Nearly 3,000 Marriott employees went on strike in Hawaii on Monday, adding to a major multi-city work stoppage hitting the world's largest hotel chain.
The hospitality worker union Unite Here said that 7,700 of its members in seven cities are off the job and on picket lines, having failed to settle on new collective bargaining agreements with the company. The affected hotels operate under the Marriott, Sheraton and Westin brand names.
While the two sides have made progress on certain issues, a Unite Here spokeswoman said the union and Marriott are still far apart when it comes to worker pay. All told, roughly 12,000 Marriott workers are without a contract, so it's possible more employees will strike in the coming days.
The workers in Maui and Oahu joined employees who went on strike in recent days in Detroit and Boston, and the California cities San Diego, San Jose, Oakland and San Francisco. The workers are housekeepers, servers, bartenders and other service employees in the hotels.
"We are disappointed that Unite Here has chosen to resort to a strike at this time," a Marriott spokesman said in an email. "During the strike our hotels are open, and we stand ready to provide excellent service to our guests. While we respect our associates' rights to participate in this work stoppage, we also will welcome any associate who chooses to continue to work."
As HuffPost previously reported, union locals around the country started taking strike authorization votes in September, as members grew frustrated working under expired contracts. Marriott and the union are negotiating several city-level contracts that tend to include multiple properties.
In Detroit, workers are on strike at just one hotel: the Westin Book Cadillac. Nia Winston, president of Unite Here Local 24, said 160 workers were off the job as of Sunday morning. She believes it's the first hotel strike in Detroit in 30 years.
Winston said that employees worked through a wage freeze and several years of minimal raises in the wake of the Great Recession, and now they expect more substantial gains given Marriott's profits and the strong economy. A lot of employees have taken on second jobs in order to make ends meet, she added.
"We're asking to be brought up to the Marriott industry standard," Winston said. "We have other unionized hotels and casinos in town where workers make at minimum $3 and $4 more" per hour.
Marriott bought Starwood Hotels in 2016 to surpass Hilton as the largest hotelier, with more than 6,700 properties around the world.
Unite Here is hoping the new contracts will cover more than just raises. The union has made a big push to force hotel companies to adopt panic buttons for housekeepers, as a way to reduce the likelihood of sexual harassment and assault. A union spokeswoman said Marriott and the union have made headway on that issue in contract talks.
The union also wants Marriott to address what it sees as erratic scheduling for housekeepers, a problem it attributes partly to the company's "green choice" program. As one worker recently told HuffPost, rooms often go untended for days at a time as Marriott encourages guests to skip room cleanings for the sake of conservation. That can make the number of rooms a housekeeper must clean fluctuate from day to day.
Support HuffPost
The Stakes Have Never Been Higher
Related
Popular in the Community