Thousands of religious leaders are speaking out against an executive order President Donald Trump signed on Friday, which he claimed would keep "radical Islamic terrorists" out of the country.
The president didn't specify what was in the document, which he signed on live television. But an earlier leaked draft suggested the action would block refugee admissions from the war-torn country of Syria indefinitely and temporarily suspend the country's refugee resettlement program.
In an interview with The Christian Broadcasting Network on Friday, Trump suggested that persecuted Christians would be given priority when applying for refugee status.
A letter drafted by Christian aid organization Church World Service and signed by more than 2,000 faith leaders called on the Trump administration and members of Congress to "demonstrate moral leadership and affirm their support for the resettlement of refugees from all over the world to the United States."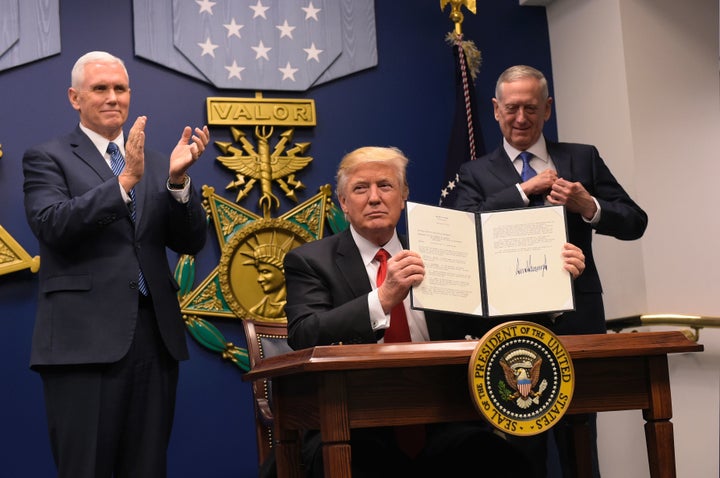 The religious leaders condemned what they viewed as Trump's longstanding bias against Muslims, stating in their letter: "Together, representing our various faiths, we decry derogatory language that has been used about Middle Eastern refugees and our Muslim friends and neighbors. Inflammatory rhetoric has no place in our response to this humanitarian crisis."
"The U.S. Refugee Resettlement program has been and should remain open to those of all nationalities and religions who face persecution on account of the reasons enumerated under U.S. law."
Among the letter's signatories were several top-ranking religious officials, including The Rev. Elizabeth A. Eaton, presiding bishop of the Evangelical Lutheran Church in America, The Rev. Dr. John C. Dorhauer, president of the United Church of Christ, and Bishop Bruce R. Ough, president of the United Methodist Church's Council of Bishops.
Many renowned faith activists and leaders also signed the letter, including Rabbi Rick Jacobs, president of the Union for Reform Judaism, Salam Al-Marayati, president of Muslim Public Affairs Council and progressive Christian activist Jim Wallis.
The letter is a re-write of a petition Church World Service sent to Congress last year urging them to not bar refugees based on religion or nationality, Jen Smyers, director of policy and advocacy for the organization's Immigration and Refugee Program, told The Huffington Post.
The organization also reached out to faith leaders earlier this week to collect individual statements denouncing Trump's then-anticipated executive order. Nearly 50 leaders answered the call.
The previously leaked draft, which clearly singled out Muslims, elicited strong reactions from religious leaders. Rev. Dr. William Barber, architect of the Moral Revival faith movement wrote: "This ban on travelers, even children, from Muslim-majority and Middle Eastern nations, these threats against Mexicans and others who try to enter our country at our southern border, are the first steps in a Trump-era agenda that criminalizes faith, nationality, and people of color, and it flies in the face of the American and moral values we hold dear. These acts smell of racism and reek of xenophobia."
Trump signed the executive order on Holocaust Remembrance Day, when people around the world recall the horrors inflicted on religious and ethnic minorities by the Nazi party and the U.S.'s role in denying visas to those fleeing.
"Vulnerable individuals from a host of religions, ethnicities and backgrounds have been and should continue to be resettled in the United States," the religious leaders wrote.
"As people of faith, our values call us to welcome the stranger, love our neighbor, and stand with the vulnerable, regardless of their religion."
Related
Before You Go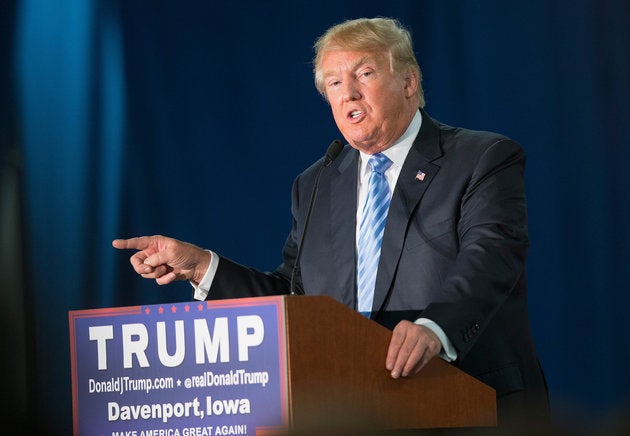 Evolution Of Trump's Muslim Ban
Popular in the Community