Deborah Drahus Capo knew she'd have to leave Puerto Rico the moment she emerged from the bathroom where she had holed up throughout Hurricane Maria last month.
For eight hours straight, the San Juan-based attorney had listened to the wind "howling like a monster," waiting for the windows in her apartment to break. When the storm subsided, the streets in her neighborhood were blocked with debris and the supermarkets were empty. Her daughter's house nearby had been flooded. There was no electricity or running water.
Ten days after the storm devastated the island, Drahus Capo boarded a flight to Florida with her daughter and granddaughter in tow. For now, they're staying at a friend's home in Miami.
"It's like they pulled the rug out from under me: I had my life, my clients, and all of a sudden I'm on plane to Miami," she told HuffPost last week. "What do I plan on doing? I don't know."
Since Hurricane Maria hit Puerto Rico almost one month ago, thousands of residents have left the U.S. territory. Many are like Drahus Capo ― not knowing when, or if, they'll return.
Life on the island has become a daily struggle, forcing thousands to consider whether a better future lies ahead outside of its borders.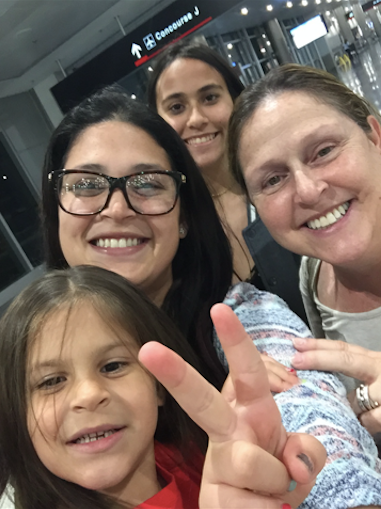 It's hard to know the exact number of Puerto Ricans who have fled the island, or how many of those will eventually return, said Edwin Meléndez, economist and director of the Center for Puerto Rican Studies at Hunter College in New York.
Meléndez and his colleagues, who have analyzed previous migration numbers for Puerto Rico, as well as evacuation patterns from New Orleans after 2005′s Hurricane Katrina, estimate that between 114,000 and 213,000 Puerto Ricans will eventually depart.
Being able to leave and find a place to live elsewhere takes resources, and connections. Flights were difficult to come by after the hurricane, as hundreds of people were stranded at the island's largest airport in San Juan, which was damaged and closed for days.
"Nobody decides to leave everything just because, and hop on a plane with a load of clothes and whatever else you can fit in a bag," Drahus Capo said. "I have privilege: I have friends [in the mainland], I have savings in place. But that's not the case for a lot of people."
Drahus Capo's mother still lives on the island ― she is bedridden and would need special, and costly, flight accommodations.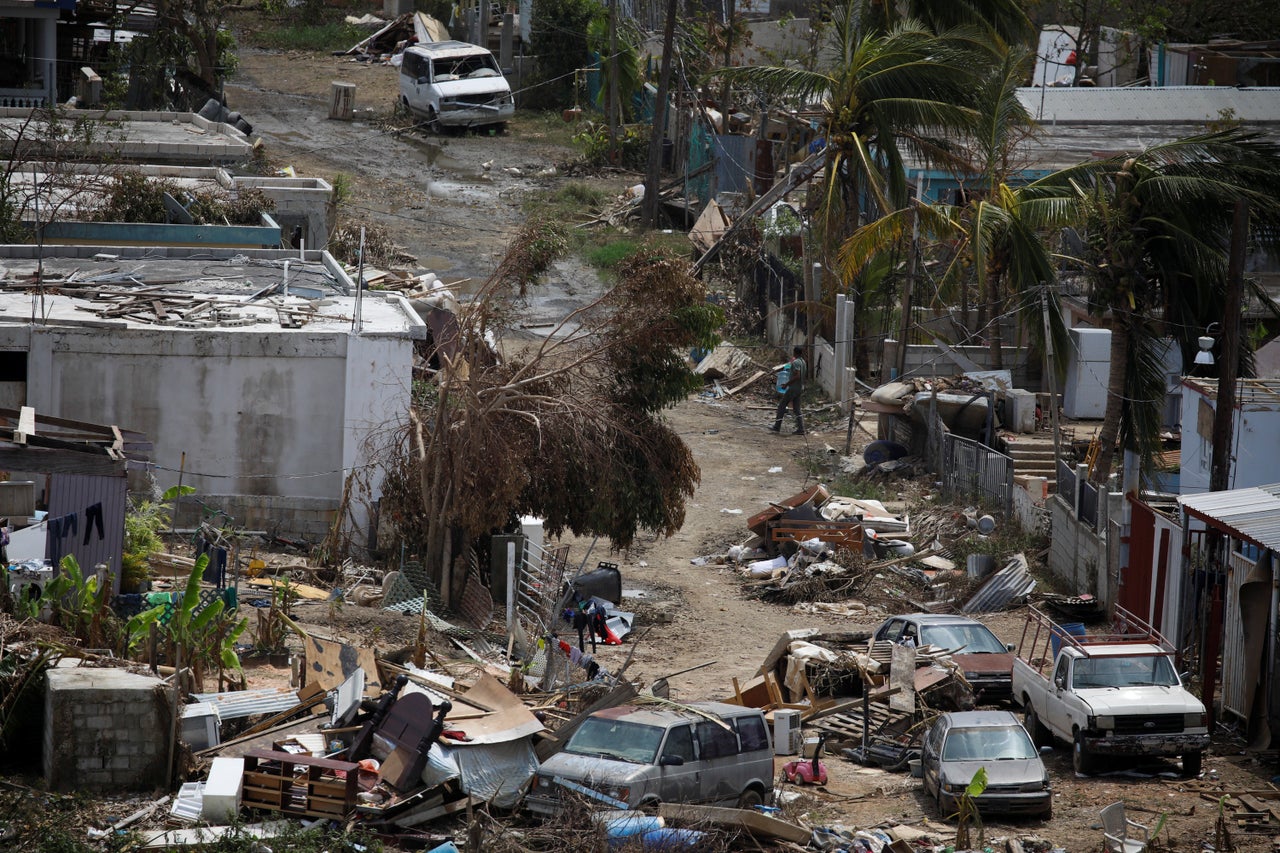 Before the hurricane, Drahus Capo had never considered moving away from her native San Juan ― but that is now a possibility for her and her family.
"It was not my plan to come to the mainland, it was never in my options," she said. Her move was a minute-to-minute decision, but one that might turn out out to be a lifelong one.
Drahus Capo's granddaughter now hopes to enroll in school in Florida, and the attorney may take the bar exam in February, so she can continue practicing law.
Once steps like new jobs and children's schooling are put into motion, it can be hard to move back, especially to an island that will certainly still be in recovery mode for a long time to come.
"What do I plan on doing? I don't know," Drahus Capo said. "But I can't sit here and do nothing, and in Puerto Rico there's not much you can do ― the uncertainty is very bad."
"It was not my plan to come to the mainland, it was never in my options."
For those who have left, the question becomes when living conditions on the island have returned close enough to normal for them to return ― or whether it will even make sense for them to do so, if they've started to build a new life on the mainland.
In some parts of the island, the recovery has barely begun.
"Our people are dying," Dennis Flores, a human resources administrator based in New York, told HuffPost in tears over the phone. Flores has been in Jagueyes, a small town in the island's central region, for the past few days checking on his mom, aunts and cousins.
"They are proud people, this is where they're from, they're never going to leave," he said. "This is all they know. They want to rebuild. All I see is people working hard where government is failing them."
Flores said that as of Monday, the Federal Emergency Management Agency still hasn't yet reached the town, one of many areas far from San Juan that government officials weren't able to communicate with for days after the hurricane. Flores said there remains no running water in his family's community, and when people go to the supermarket there is little food available. They often are able to only purchase one gallon of water and perhaps a small amount of gasoline for a generator. The house he had been building for his mother was also destroyed in the storm, he said.
The family's struggles are unlikely to disappear anytime soon.
"Is the U.S. going to abandon its citizens of Puerto Rico in a time of great need? Por favor!"
"The humanitarian crisis is still unfolding ― it's all beyond description, it's apocalyptic," Meléndez, the Hunter College professor, said. "Is the U.S. going to abandon its citizens of Puerto Rico in a time of great need? Por favor!"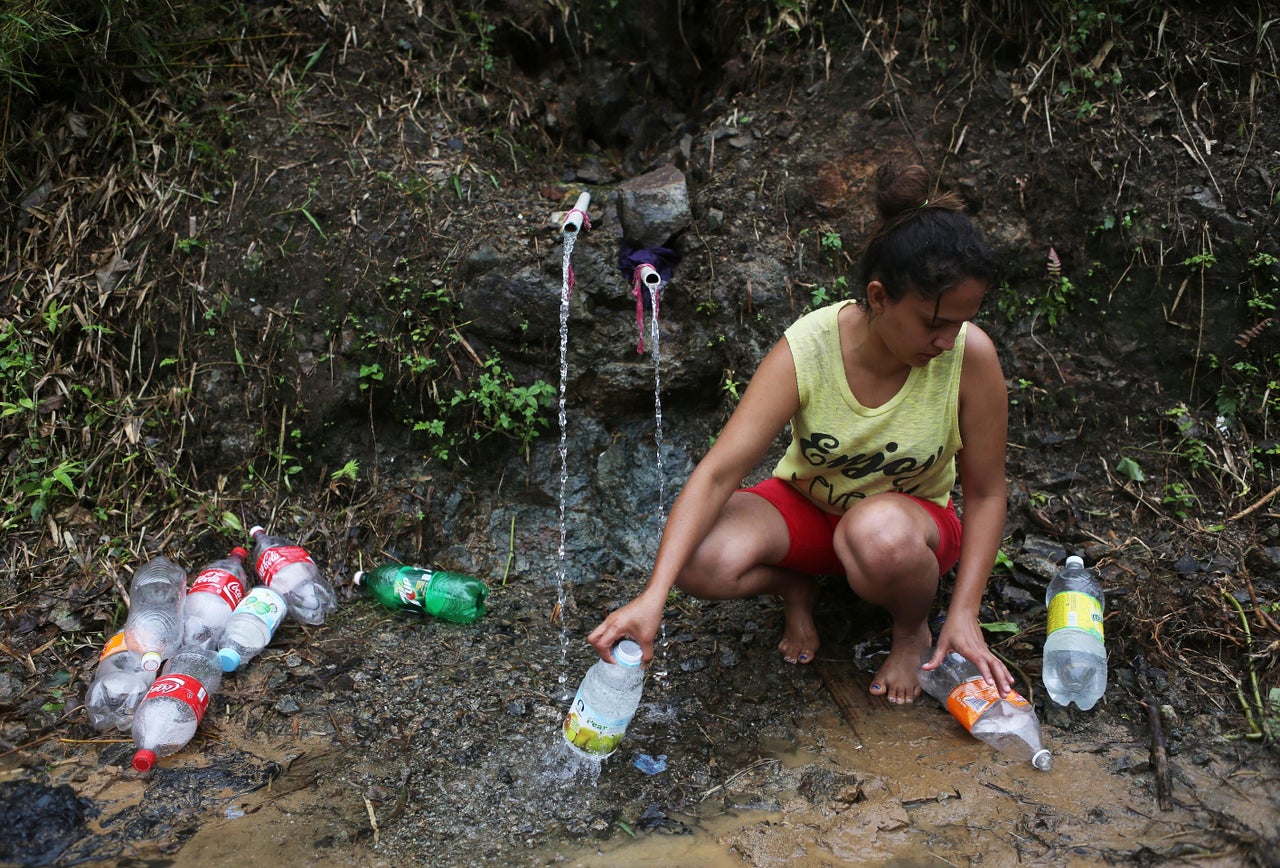 The new departures will further hinder the recovery efforts.
"As an economist, my assessment is this economy is in the tank right now," Meléndez told HuffPost. "How many people want to vacation and see devastation? The tourism season is lost, this winter is lost, [employers] won't call people to work. It's going to be a while before you get some normalcy."
With infrastructure like electricity slow to come back, major industries such as pharmaceuticals, tourism and agriculture will take a big hit, and unemployment will spike as working-age people ― especially those with children ― leave, he predicted.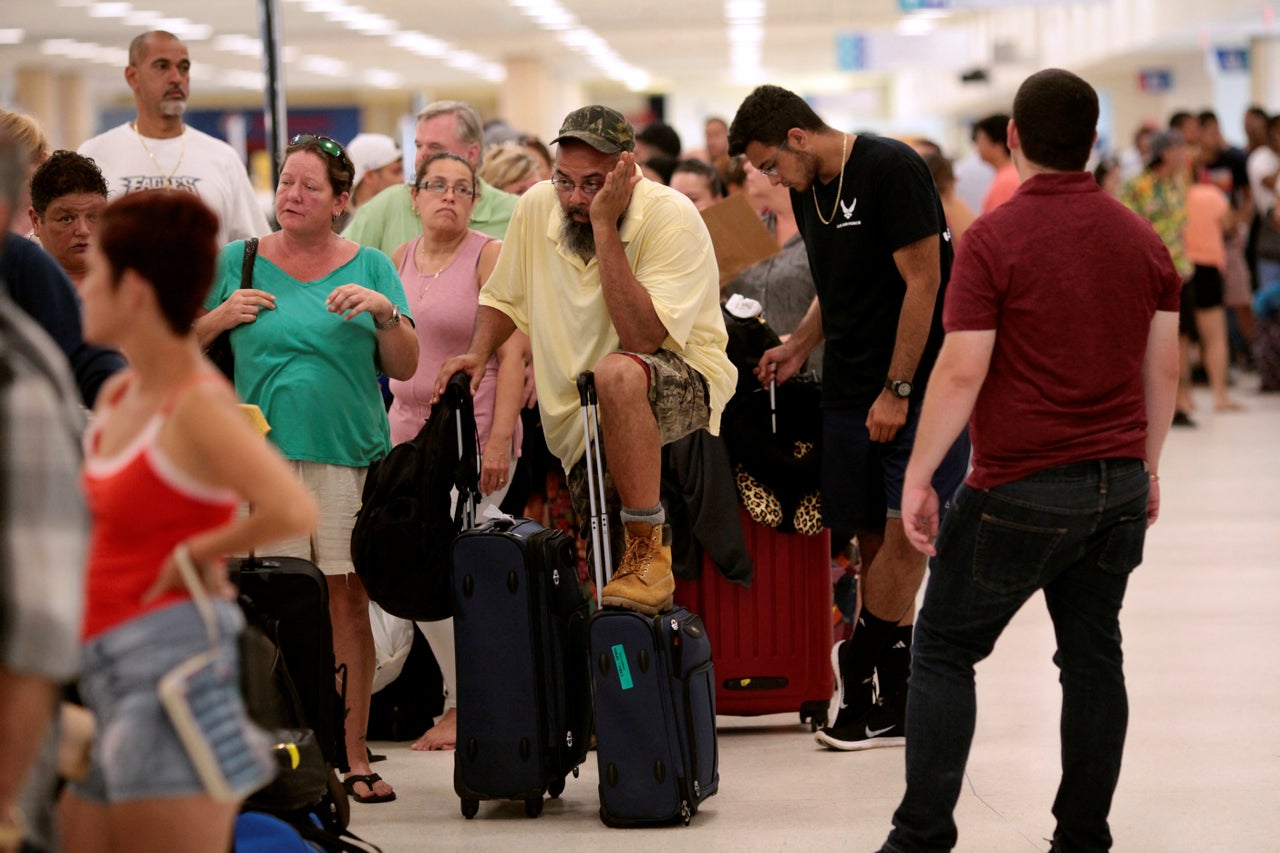 Some residents believe that precisely because of the myriad challenges, and the government's failure to address them adequately in the past, it is important to stay and help the island rebuild.
She said she doesn't judge anyone who wants to move — the current conditions are tough for vulnerable groups like senior citizens and small children. But Centeno Torres and her husband, an attorney, want to help make sure the island rebuilds with a more sustainable, cooperative future in mind.
"There's a lot of injustice, a lot of poor people ― a lot of things that were not caused by the hurricanes, but by a system that didn't work," she told HuffPost. "It shouldn't be rebuilt in the same way."
Centeno Torres has been working with local groups providing emergency relief, such as distributing canned food and water. She's also been organizing workshops that focus on long-term recovery, such as how to construct houses with solar panels and how to form a community food bank.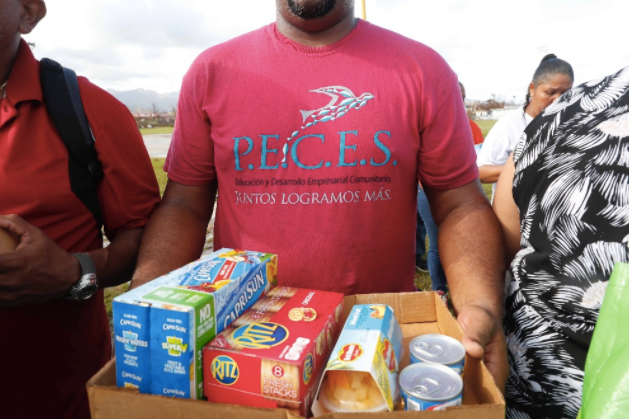 "Puerto Ricans are not waiting for others to come fix this ― they're stepping up every day, going outside their doors with saws, cutting trees out of the roads," said Ward Osborne, a Louisiana-born consultant who has been living in Puerto Rico with his ex-wife and two children for the past five years.
Osborne and his family left the island in the first days after the storm, but plan to return around January, once he can rely on computer service to work.
"Puerto Rico is very community-oriented, and our neighborhood is doing the best we can to rebuild," Ward told HuffPost, calling from Lake Texoma, Texas, where he and his kids have relocated to his parents' house in the interim. "Every person I know in Puerto Rico is working every day, all day to make it better."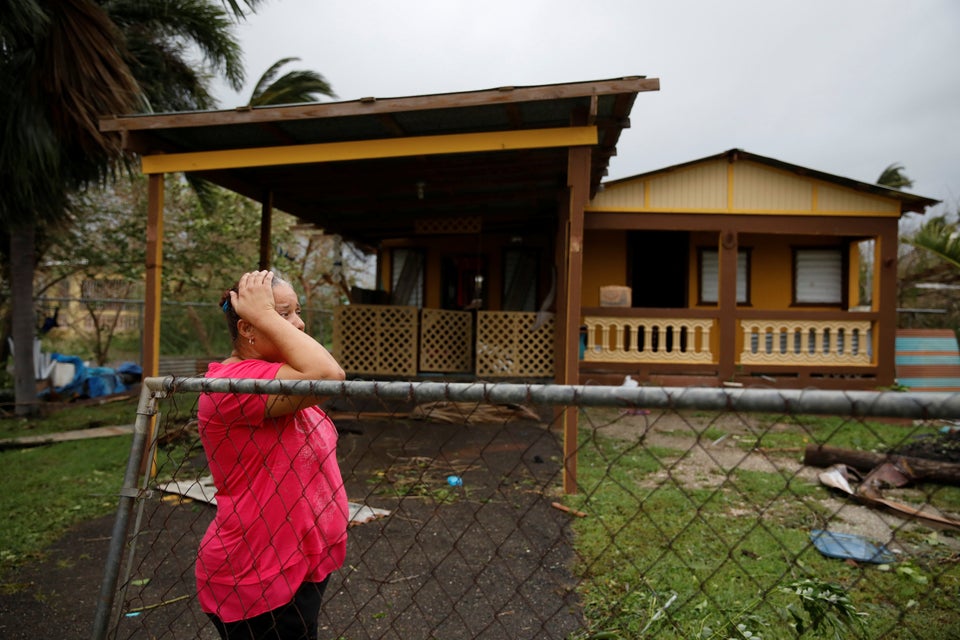 Hurricane Maria Devastation In Puerto Rico