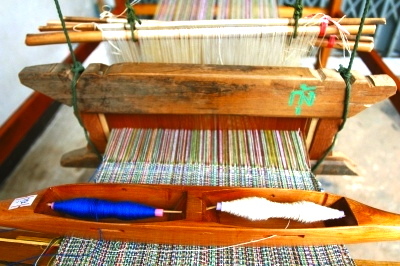 John Paul Lederach has worked all over the world in conflict areas as a mediator and companion to people rebuilding lives and communities after the violence of war. In his book The Moral Imagination, he suggests that the greatest lie that violence seeks to impose is that it inhabits a wasteland where nothing else can grow. He says, "Artists shatter that lie, for they live in barrenness as if new life, birth, is always possible."
A few months ago John Paul gathered together a small group of artists, neuroscientists, contemplatives and leaders in the field of peacebuilding to reflect on the roots of compassionate presence. I had the privilege of being there. Among those present, quite a few had lived through conflict. As they shared, I was struck by the way artists shine a light on what might be, even in the midst of bleak violence.
I sat and listened as Sierra Leonean poet Oumar Farouk Sesay read poetry that emerged as war ravaged his country. With every word and every moment of silence he brought to us people's tears and resilience. I listened as Farouk and his colleague, Kirsten Rian, spoke of gathering broken and grieving people in dusty huts in the middle of war, to write and read poetry. As they clung to these lifeboats of words they told their stories and shattered the lie that nothing but violence could live in Sierra Leone.
I sat with tears in my eyes as Northern Irish artist, Carole Kane, spoke about Petals of Hope. On August 15, 1998, a car bomb was detonated in the Northern Irish town of Omagh, killing 29 and injuring over 200. Not long after the tragedy, Carole heard a conversation on the radio discussing what could be done with the huge numbers of flowers of condolence that had been left. With an artist's spirit she proposed a project to hold cross-community gatherings to create art using handmade paper that incorporated the flowers. Each of the grieving families was given a piece of art and larger pieces were given to each town affected. Along with art exhibitions and a book, Petals of Hope, each acted as physical reminders that violence can't bully everything into silence.
As the one year anniversary of the Sandy Hook shootings came and went, these stories have been with me. They serve as beacons of light as I consider what it means to be part of a grieving society, one grappling with the large questions of what to do in the face of violence.
In the space created by this horrific and unfathomable loss, what is growing? What is being born out of the depth of love for those lost? What grows as a result of the beauty of these stolen lives, and the courage of those who remain? Many of the families have started foundations in honor of their loved ones, and with each foundation, they seek new ways to solve some of the underlying societal problems connected with mass shootings.
Last February, a concert of community healing was held in Newtown featuring artists such as Peter Yarrow and Dar Williams alongside some of the grieving family members. Francine and David Wheeler, who lost their son Ben, sang on that night. I learned of this concert through a Bill Moyers interview with Peter Yarrow, Francine and David. When I think of beauty and courage in response to violence, I think of Francine and David Wheeler. Though I have never met them and I will never have the chance to meet their beloved Ben, they have touched my life deeply. Francine is a singer and she believes in the power of music to bring her strength and healing. This resonated with my work as a music therapist and my work with The SongStream Project. Because of their story, I wrote a song called "It's Love That Wins."
Music has always been drawn from the dark well of pain. Through his project For The Sender, singer-songwriter and author Alex Woodard has written many songs inspired by letters he has received from people, often addressed to a loved one who has died. One such letter was from Scarlett Lewis, written to her son Jessie who was killed at Sandy Hook. Alex, and his songwriter friends wrote three songs in response to the poignant beauty of Scarlett's letter. This week, along with colleague Molly Jenson, Alex had the opportunity to meet Scarlett and share the songs with her. When the second For The Sender book and CD comes out in February, Jessie's life, his story and his mother's love will touch lives around the world through the music they have inspired.
As I read and listen to these stories I am struck by the fact that no amount of creativity, poetry, music or art can take away the pain that violence inflicts. And I am also struck by the artistry of those whose lives will never be the same again, but who refuse to allow violence to have the final word.
The other morning on my drive to work, I turned on the radio in time to hear about Avielle, the daughter of Jeremy Richman and Jennifer Hensel. She too never came home from school last December. Her parents have established The Avielle Richman Foundation that aims to prevent violence through fostering brain research and strengthening communities. The memories of their daughter were so moving, as were Jennifer's words as she talked about their foundation and the outpouring of support they have received. She said it was part of the "bits of beauty" that help to sustain her, and she reflected that she is always looking for "anything that would blanket my brain with something good." I just loved that.
Woven from the pain and brutality of violence, perhaps each of these stories of creativity, healing and hope act as tiny threads in a blanket that none us could live without.
Related
Popular in the Community