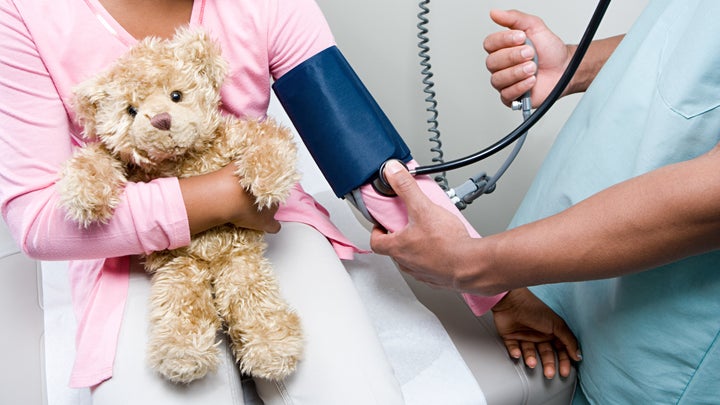 Children's health is paramount to the success and stability of our nation's future. However, often in health care policy discussions, the child population is overshadowed by the much larger expenditures generated by adults.
While the proposed American Health Care Act remains unresolved, members of Congress and citizens alike must recognize the importance of Medicaid for children's health. It directly impacts all children and the collective health system's ability to deliver uncompromised access to excellent care for everyone.
Our message to Congress about the importance of children's health is threefold:
Children are not small adults. They have unique health care needs.

Medicaid, the Children's Health Insurance Program (CHIP) and the Children's Hospital Graduate Medical Education (CHGME) program are the foundation of the entire child health care system. Cuts to these programs impact ALL children.

Collaboration with pediatric experts improves systems of care for all children, and investing in systems now reduces costs in the future.
U.S. Representative Jamie Herrera Beutler's demonstrated her commitment to championing children's health in her call for an amendment to the AHCA to strengthen the Medicaid safety net for the children and adolescents who are dependent on it. When the amendment was not adopted, Rep. Beutler expressed her resolve to ensure protection of vulnerable children in a press release on March 23.
As we continue to review proposals that will be introduced by members of Congress in the coming weeks, the lens children's health advocates will be using is simple: Does this protect children covered by both Medicaid and private insurance? Will it help them to be as healthy as possible at a manageable cost?
Medicaid: The Underpinning Of The Entire Children's Health System
Medicaid covers more than 30 million children, and another 6 million are covered by the Children's Health Insurance Program (CHIP) – nearly 40 percent of children in the nation and 54 percent of children in California. The cost of care for children on Medicaid accounts for less than 20 percent of the Medicaid budget. Therefore, reductions to Medicaid disproportionately impact children.
If Medicaid funding is compromised, it destabilizes the entire children's health care system on two fronts: it reduces care providers' ability to offer specialty programs for chronically ill children, and it ignores the critical role of preventative and wellness care for all kids.
Because chronic illness in children is relatively rare, cases must be concentrated into specialty care centers to ensure high-quality care. The combination of a current national shortage of pediatric specialists with the fact that a relatively small population of children need specialized care results in the need for a regionalized health care model serving both Medicaid-funded and privately insured patients. Historically, when Medicaid has been cut in California, we've seen a reduction of programs that provide specialty services, which reduces access to that care for all patients.
Medicaid also provides vital access to the foundation of preventive primary care for conditions like obesity and asthma, access to immunizations, and the detection of serious conditions, which reduces medical costs down the road.
What Children Can't Afford To Lose
Under the Affordable Care Act, children with chronic conditions have protections in place to sustain long-term care, which are expressly important for the acute population of children's hospitals.
No refusal of coverage for pre-existing conditions.

Eliminating annual and lifetime caps on insurance coverage. Many high acuity patients would surpass lifetime caps in a couple of years.

Allowing children to remain on their parents' insurance up to age 26.
In Northern California, we will continue to work with local representatives and join other children's hospitals across the nation to remain vigorous advocates for children's health coverage and access. I encourage the community to connect with elected officials and voice the need to maintain Medicaid, CHIP and CHGME funding to ensure all children have affordable access to quality health care.
Popular in the Community