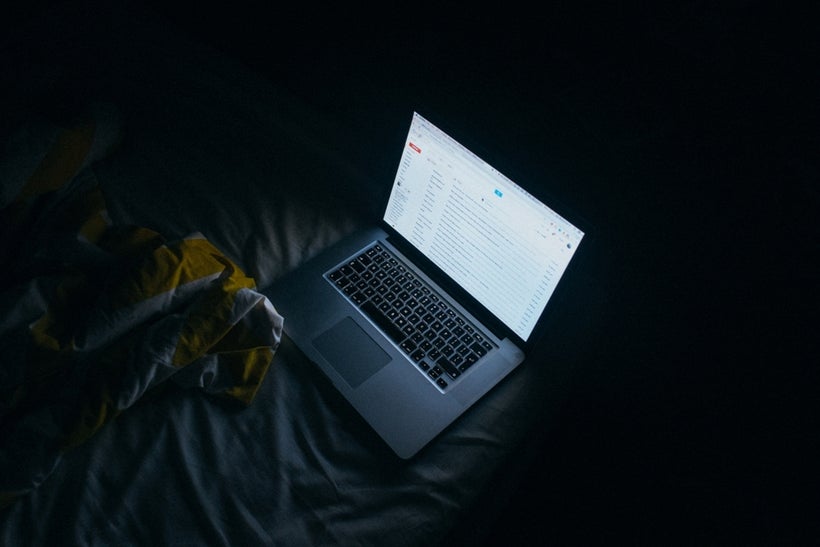 In October 2016, I wrote an article entitled, Threatened Revenge Porn: A New Way to Silence Survivors of Domestic Violence, to shed light on an issue affecting domestic violence victims. Sadly, it continues play a role in our domestic violence cases and in the media, highlighted most recently in Melanie "Mel B" Brown's restraining order filing against husband Stephen Belafonte. The details of the former Spice Girl's case, while shocking, are all too common and mirror the restraining order cases I see every day. It also showcases the awesome power of Threatened Revenge Porn to exert power and control over a victim of domestic violence.
Threatened Revenge Porn (TRP) is the act of threatening to disseminate or publish intimate (often nude) photos or videos of someone without their consent. With 1 in 10 young women (ages 15-29) experiencing TRP, it is no surprise to see it manifesting in celebrity domestic violence cases. Among the clients we serve, I have personally witnessed how the actual release of these photos can be devastating. Consequently, TRP alone is enough to imprison a domestic violence victim without ever having to release a single photo.
"Once [he] made the threat of releasing videos, it became impossible to say no to him, giving him complete control."
In Brown's case, TRP kept her from leaving Belafonte for 10 years. In her declaration, she states "I have lived the past decade in fear that [Belafonte] would release intimate videos of me that would embarrass me and damage my reputation and my career. Once [he] made the threat of releasing videos, it became impossible to say no to him, giving him complete control." Domestic violence victims will endure years of horrific abuse under the weight of TRP. Mel B. was no different.
The abuse detailed in the restraining order application was expansive:
Physical Abuse: She describes incidents when Belafonte punched her in the face and strangled her.
Power & Control: Belafonte forced her to lie about her injuries, stating she fell or had an allergic reaction. He also degraded her to maintain control. "When something good would happen for me, he would beat me down to let me know he was in charge," she claims.
Financial Abuse: In addition to jeopardizing her career with TRP, Brown also alleged that Belafonte has "taken millions of dollars" from her during the marriage, withdrawing money from their joint account — full of her income — to pay child support for his child from a previous relationship. She said he also used the money to benefit the nanny in the amount of $300,000 and "invest in whatever entity or project that interested him."
Emotional Abuse: Brown alleges that after Belafonte hired a German exchange student to be their nanny in 2010, he quickly began to pit the two women against each other. She claims that Belafonte would degrade her in front of the nanny, comparing their looks.
False Imprisonment: She also told of an incident in which she took an entire bottle of aspirin and, regretting her decision, tried to call the police only to have Belafonte allegedly block her. He allegedly threw her into a bedroom, locked the door and yelled, "Die bitch!" according to the documents.
Despite it all, she stayed and suffered in silence. According to Brown, it was due to TRP and other threats to harm her. "[He] threatened me with violence and threatened to destroy my life in every possible way," she said. Threats are the favored weapon of choice for an abuser and it is no surprise Belafonte employed them here. It's also no surprise his threats were so effective. Release of the videos could damage her career and humiliate her. If a celebrity with the resources and means of Mel B is incapable of fleeing due to TRP, imagine what it is like for domestic violence victims everywhere. Luckily, the solution utilized by Brown is available to anyone.
With 1 in 10 young women (ages 15-29) experiencing TRP, it is no surprise to see it manifesting in celebrity domestic violence cases.
Mel. B sought to protect herself in the same way my clients do every day. She filed for a domestic violence restraining order to protect herself and prevent Belafonte from disseminating the photos and videos in his possession. In fact, it is the same relief obtained by Amber Heard and Mischa Barton. A Temporary Restraining Order was issued and went into effect immediately to ensure his compliance. If Belafonte violates the order, he risks arrest and criminal prosecution. This was not some special legal maneuver available only to celebrities or the wealthy. It is the exact legal relief available to all domestic violence survivors. In California, filing for these restraining orders is free and domestic violence victims can seek legal assistance at their local courthouse or at agencies like Laura's House. Restraining orders are a universal resource for any domestic violence victim afflicted with TRP, no matter who they are or where they come from, and those of us working in this field stand ready to help them.
Calling all HuffPost superfans!
Sign up for membership to become a founding member and help shape HuffPost's next chapter
This post was published on the now-closed HuffPost Contributor platform. Contributors control their own work and posted freely to our site. If you need to flag this entry as abusive,
send us an email
.