The department has "some very good leads" on the location of the person who has sent the letter to at least eight mosques around California and at least one in another state, LAPD Deputy Chief Michael Downing told The Huffington Post.
The department and local FBI field officers want to question the sender, but don't have any charges planned for the suspect ― yet.
"We gotta see what this guy is about, and what his capability and intent are," Downing said. "Right now people are really afraid, they're nervous. ... This isn't appropriate. We don't tolerate it. Even if it isn't a crime there are other things we can do to expose this person to healthier intervention."
Each copy of the letter bears the same fake name and address and is clearly postmarked in Santa Clarita, just outside of Los Angeles, the LAPD said.
The Los Angeles chapter of the Council on American-Islamic Relations is asking local and state authorities to find charges to file against the suspect, as some of the language in the letter appears to make threats in President-elect Donald Trump's name.
"There's a new sheriff in town — President Donald Trump. He's going to cleanse America and make it shine again. And, he's going to start with you Muslims," the letter reads. "He's going to do to you Muslims what Hitler did to the Jews."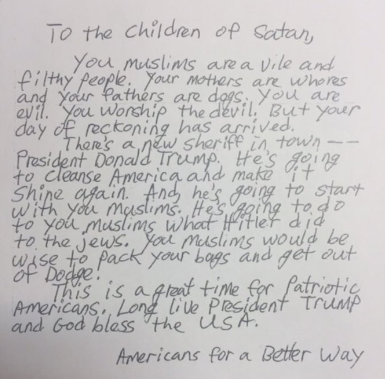 Masih Fouladi, a legal advocate with CAIR, said the office has always received hate mail. This particular letter is egregious, he said, because it invokes images of the Holocaust and ethnic cleansing while using Trump's victory as a platform.
"Since the election there's no doubt that a lot of Trump supporters have become empowered and emboldened to make these statements," Fouladi said. "We're happy that authorities are trying to assess whether this person poses a credible threat ... but we want to see the FBI and U.S. attorneys use hate statutes to find credible charges."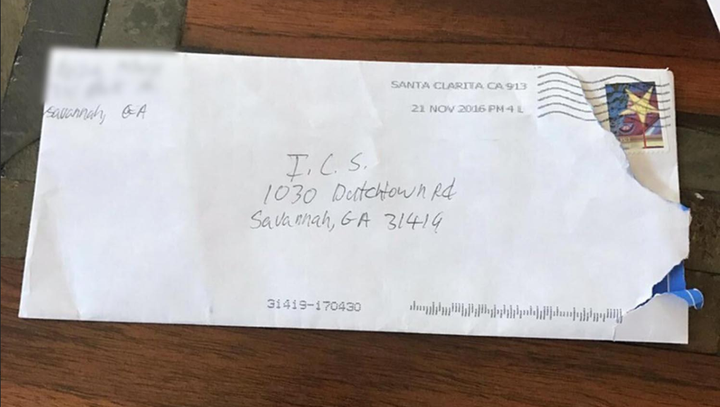 The letter's recipients find it both baffling and terrifying.
The Islamic Center of Savannah in Georgia received a copy late last week for no apparent reason, said Mohammad Masroor, the center's chairman.
The institution is more dedicated to working with the community than engaging hate, Masroor said.
"We want the community to know that Muslims are good people, not bad," he told HuffPost. "We want to be good citizens. We should project an image of someone who is honest, hardworking and peaceful. We really want to do good."
It appears that his community agrees. Religious leaders woke up on Monday to find that locals had left them letters of support and flowers.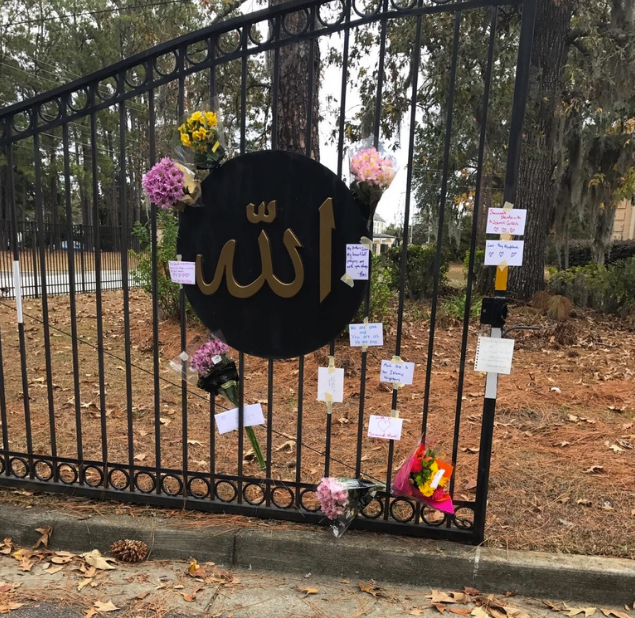 The Southern Poverty Law Center has identified more than 800 acts of similar bias intimidation and harassment targeting Muslims, black people, Latinos, immigrants and the LGBTQ community in the 10 days following the election, although not every incident has been independently verified. HuffPost's Christopher Mathias has identified at least 13 times in which apparent Trump supporters have attacked, harassed or plotted to kill Muslims.
Support HuffPost
The Stakes Have Never Been Higher
Popular in the Community