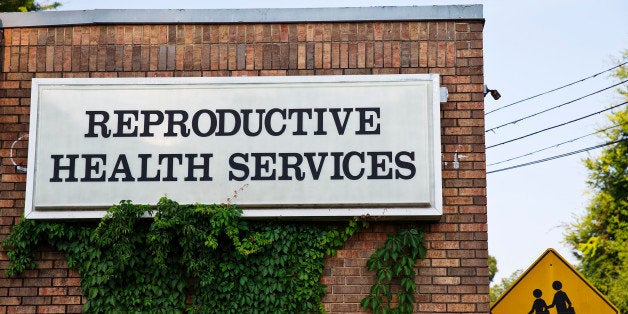 Life for abortion clinic staff has become increasingly dangerous since 2010.
Abortion clinics also reported a 25.3 percent overall increase in "threats and targeted intimidation tactics" between 2010 and 2014. FMF researchers defined these threats and targeted intimidation acts as distributing pamphlets that personally threaten doctors, releasing personal information of staff, picketing homes of staffers, posting flyers that read "Killer Among Us" with photos of doctors' faces, and releasing doctors' personal information on the Internet.
The survey found that physicians reported increased stalking by anti-abortion protesters between 2010 and 2014, as well as many more instances of their personal information being posted on the Internet. Anti-abortion protesters are also creating more "Wanted" and "Killers Among Us"-type pamphlets, featuring doctors' and nurses' personal information as a means to threaten and intimidate staff.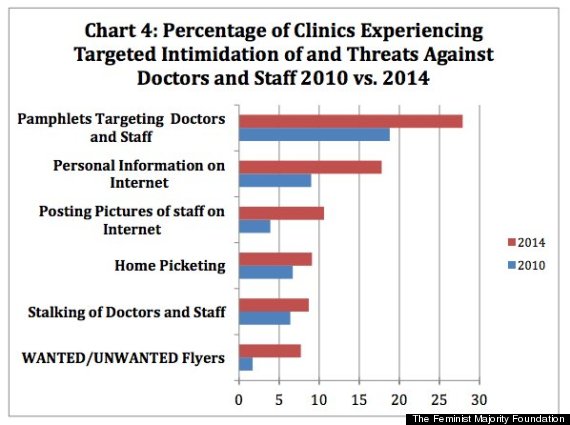 Stalking increased from 6.4 percent in 2010 to 8.7 percent in 2014, and personal information being posted on the Internet as a form of harassment increased from 8.9 percent to 17.8 percent.
"The steep increase in the targeted intimidation of doctors and staff is striking and of great concern, as these types of true threats have all too often in the past preceded the use of deadly violence," the authors wrote, explaining why the use of these pamphlets is specifically unsettling. "Beginning in the early 1990s, an undeniable pattern emerged between the use of WANTED posters and the murder of the doctors named on the posters. Drs. Gunn, Britton, Slepian and Tiller were all murdered by anti-abortion extremists; all had been featured prior to their murder on WANTED posters with their home and clinic addresses and in some cases, their photographs."
While the survey didn't look at the reason for the uptick in threats in recent years, researchers gave an interesting explanation for why many abortion clinics experience high levels of violence and harassment in the first place. Abortion providers that are in close proximity to Crisis Pregnancy Centers, or CPCs, are "nearly twice as likely to experience higher rates of severe violence than a clinic not near a CPC," FMF wrote. Abortion providers located near a CPC were also more likely to experience more "frequent incidents of violence and harassment."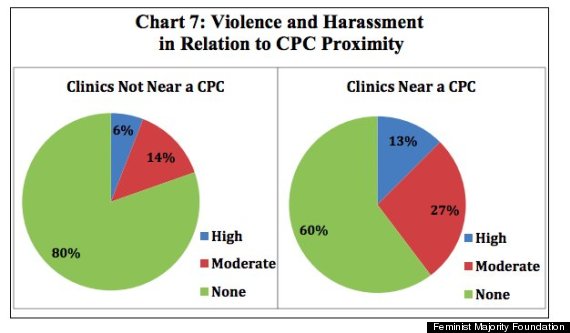 Eleanor Smeal, founder and president of the Feminist Majority Foundation, told The Huffington Post that although FMF can't quantify how bad the effects of Crisis Pregnancy Centers are on abortion providers, she definitely believes CPCs are a large reason for these targeted threats and intimidation tactics. The organizations are part of a network of about 2,500 Christian-affiliated centers across the U.S., and most pop up near abortion providers.
These intimidation tactics don't just hurt and scare abortion providers, they also affect the patients these clinics treat. Women who may just be visiting the clinic for a routine checkup often have to walk through protests and blockades, and may themselves become the targets of harassment from anti-abortion protesters. Women who are visiting the clinic for an abortion procedure have to endure this intimidation while making the very private decision to terminate a pregnancy.
Adding to the concern, buffer zones -- areas designated around clinics to keep anti-abortion protesters a safe distance away from patients -- are crumbling around the U.S.
Related
Before You Go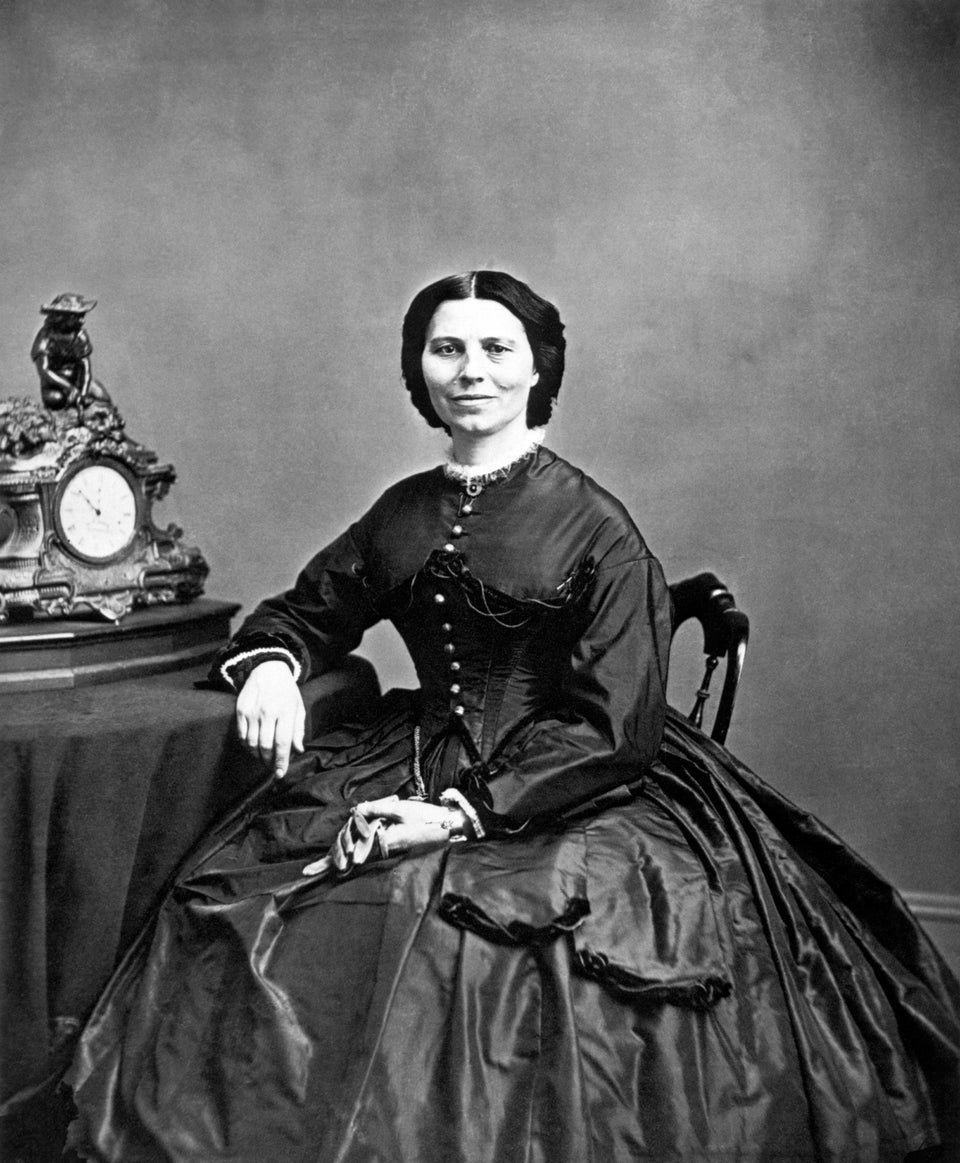 Women Who Changed Our Health
Popular in the Community