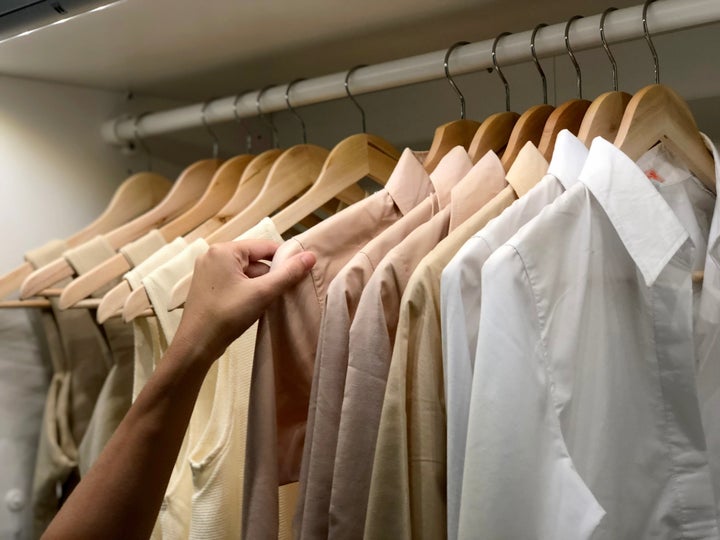 A closet full of clothes and nothing to wear. That's the problem the world's largest secondhand marketplace, ThredUP, is hoping to solve with the launch of its very own clothing line designed to thrive in a the resell market.
By launching a sustainable clothing collection — appropriately named Remade — ThredUP is paving the way for what they call the "secondhand revolution," starting with how we buy, wear and sell clothes.
Using data from its customers, ThredUP created custom pieces for Remade that are guaranteed to be consistently in demand in the resell clothing market. That means everything from the collection should easily resell on its site.
"We used our data to hone in on what resells consistently over time, rather than of-the-moment styles that tend to spike in popularity based on fleeting trends," says Karen Clark, ThredUP's vice president of marketing communications and partnerships. "Our data allowed us to curate a line of well-made styles and sizes that we know will sell again and again, cutting down on production waste and making it easy and affordable for consumers to enter the circular economy."
The data-first clothing line features classic, ethically conscious apparel in inclusive sizing from XS to 3X, and prices starting at $20. Because of the factors that go into designing a collection specifically for retail, like materials, patterns and styles, items from Remade come with a ThredUP Buyback Promise. That means you're guaranteed to receive 40 percent of the original value when the item is resold.
The line includes figure flattering wrap dresses, classic white tees and chambray staples — all the elements of a capsule wardrobe. Quality construction, flattering shapes and affordability are at the core of this collection designed by Paula Sutter, former president of fashion powerhouse Diane von Furstenberg.
Behind oil, fashion is the second biggest cause of the world's pollution, which is why Remade's garments are ethically produced in socially responsible and environmentally efficient factories. By purchasing items of clothing that are meant to be resold, consumers can contribute to a circular economy and, in theory, a less wasteful planet.
"Remade is the first line designed to be resold, not landfilled, and we hope to spark a broader consumer shift toward buying with resale in mind — for our wallets and the planet," says Clark.
If you're ready to commit to the circular fashion economy, we've rounded up our favorite pieces from ThredUP's Remade collection below:
Black 3/4 Sleeve Wrap Dress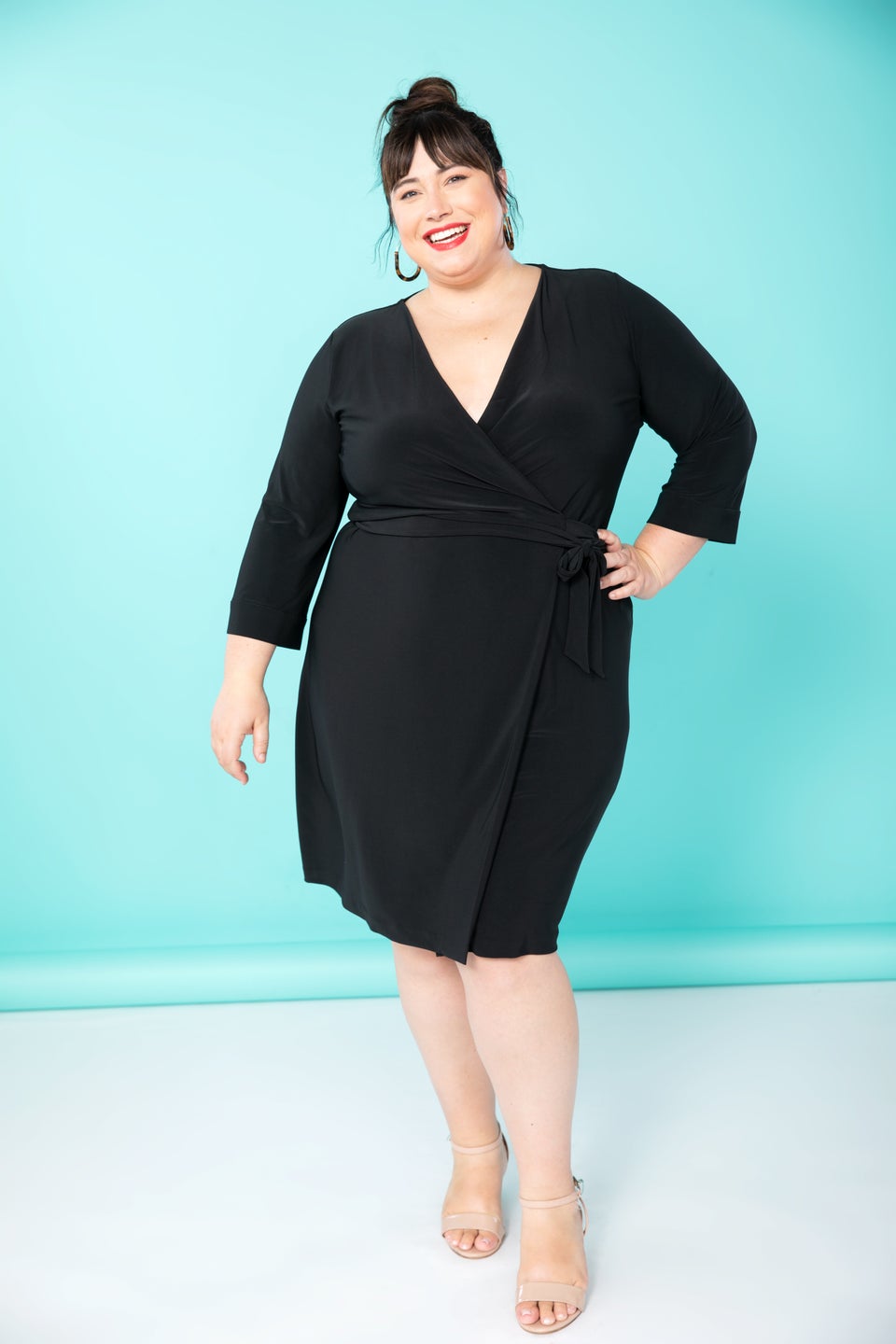 Oversized Slub Pocket T-Shirt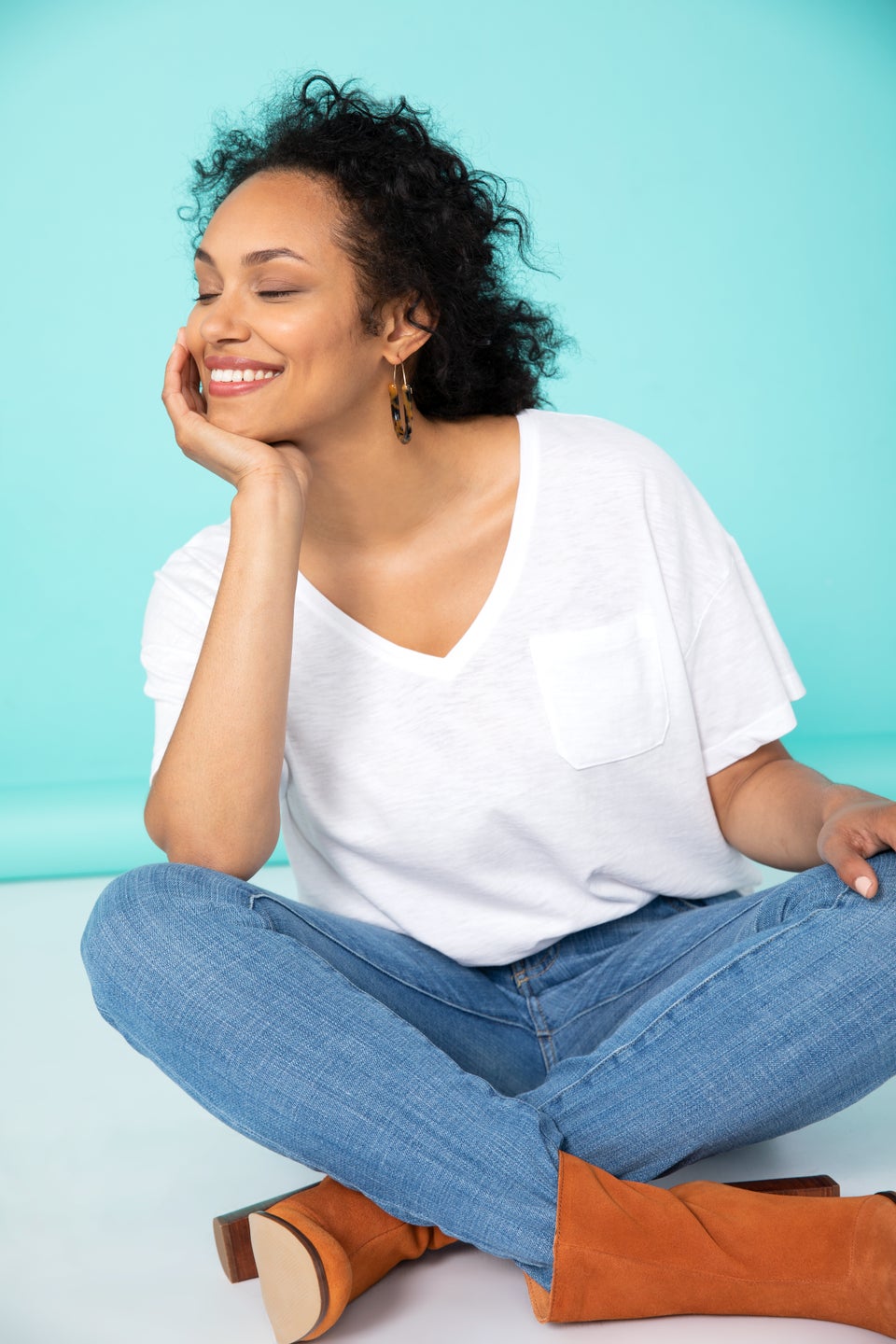 Gray Open Front Cardigan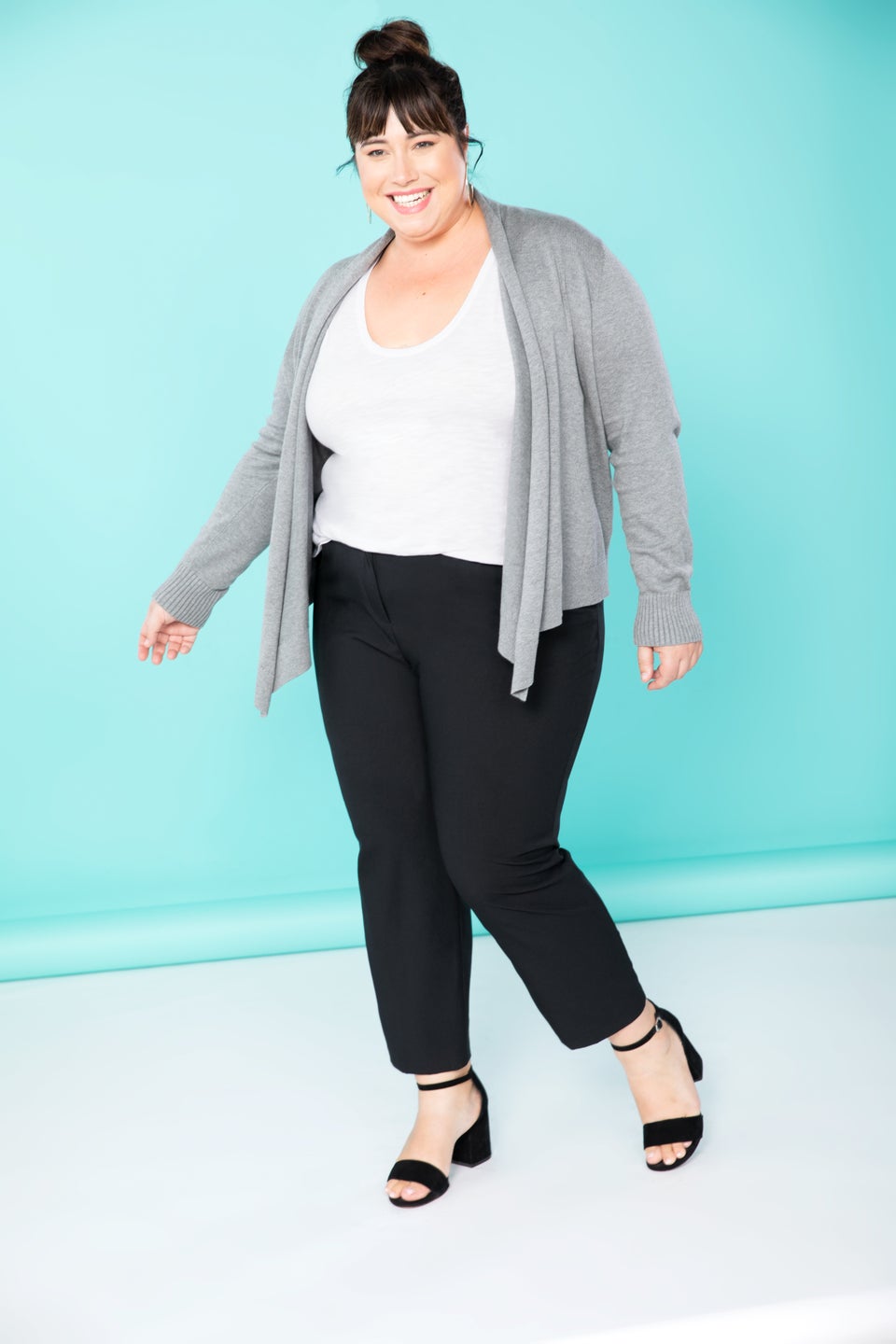 Floral 3/4 Sleeve Wrap Dress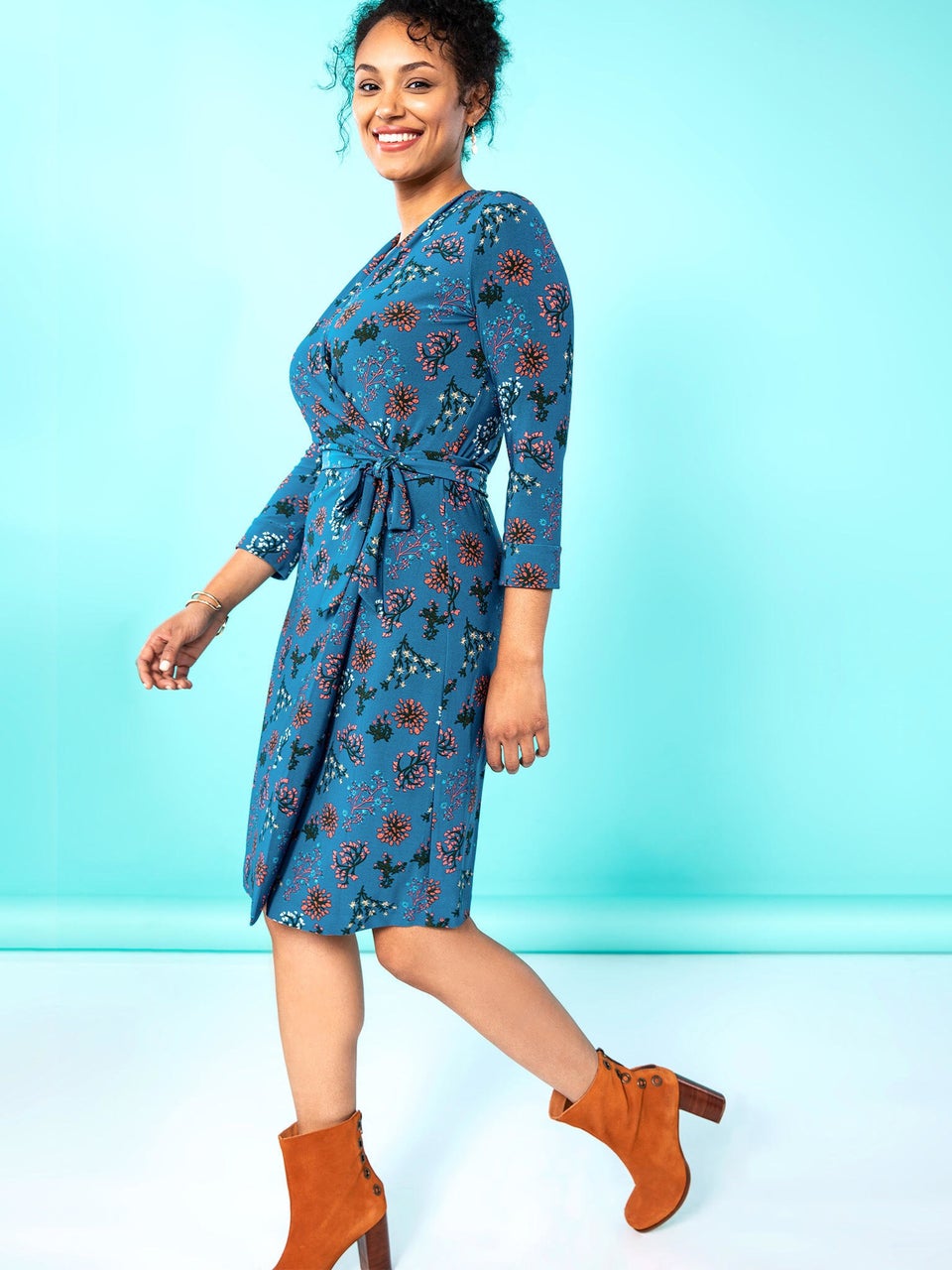 Ivory Sleeveless Top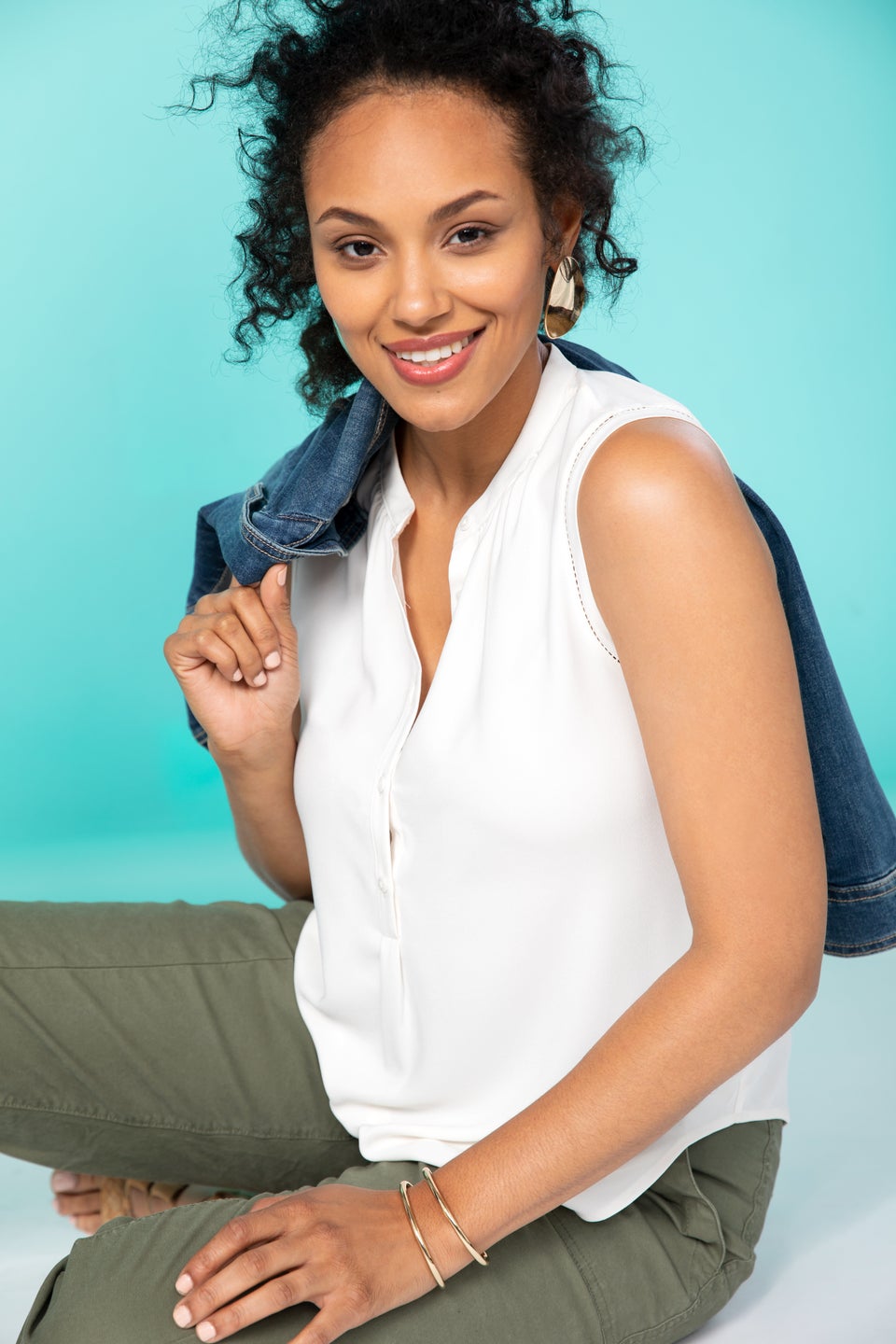 HuffPost may receive a share from purchases made via links on this page.