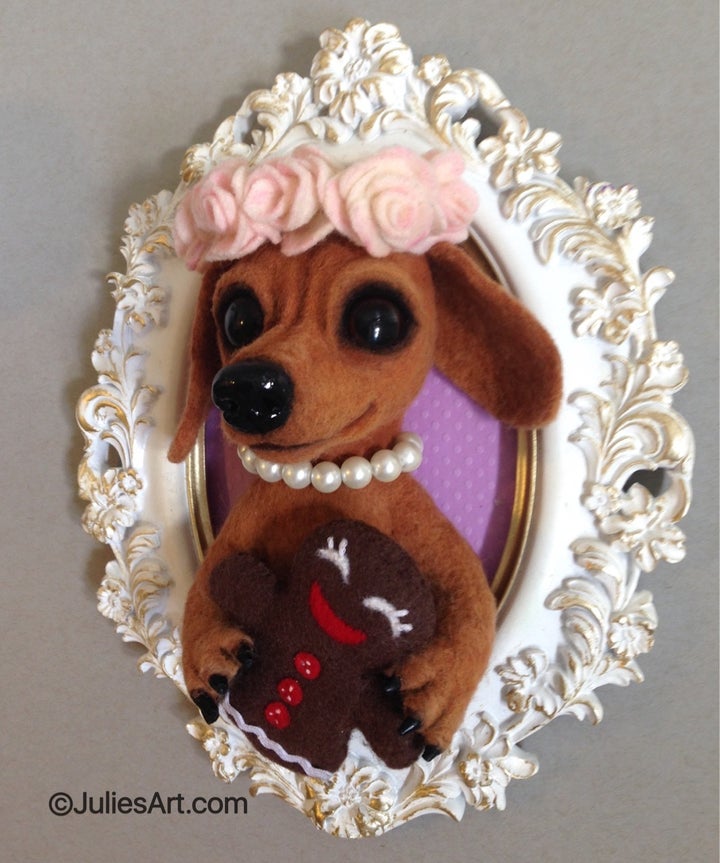 It is always been my belief that individuals should have both contentment and goals. By this I mean that we should appreciate where we are, what we have, but always be striving for things that nurture and develop who we can be. We are evolving, not stagnant. We can be both grateful and inquisitive. We can allow ourselves to bask in the joy of achieving a hard-won victory of achieving a long-term goal, and still decide to embark on even new adventures down the line. One does not preclude the other. This is a balance that many struggle to strike. They think that they cannot appreciate the small victories along the way, not realizing that each of those celebrations are what feeds them and keeps pushing them forward. Many also think that they should stop once they reach a goal, and that if they keep setting new ones, it means they will never be happy. However, there is nothing wrong with wanting to constantly strive to improve upon ourselves. To learn new things, to master new skills, to change our focus, to do something we have never done, is exciting, and can keep us energized .
When I thought of this topic, and the coming new year, I could not help but think of art, and a few of the artists that I know and admire, as they are constantly pushing themselves to try new things and think outside of the box. I decided to ask them what goals they were setting for themselves this coming year that were going to challenge themselves and perhaps push themselves outside the box, and keep moving themselves forward in their careers, in their skills, and perhaps even pushing the envelope now and then. The three artists I chose to speak with, in this order below, were, Camilla d'Errico, Lola Gil, and Julie B. I think you will enjoy hearing their thoughts and goals for themselves for this coming year, and perhaps they will even inspire some you might have for yourself. What I truly love about them is their uniqueness, their authenticity, their variety, but most of all, that they show us that even our goals don't have to be anything other than what is meaningful to us. I hope these ladies help you be inspired to be true to yourself this year.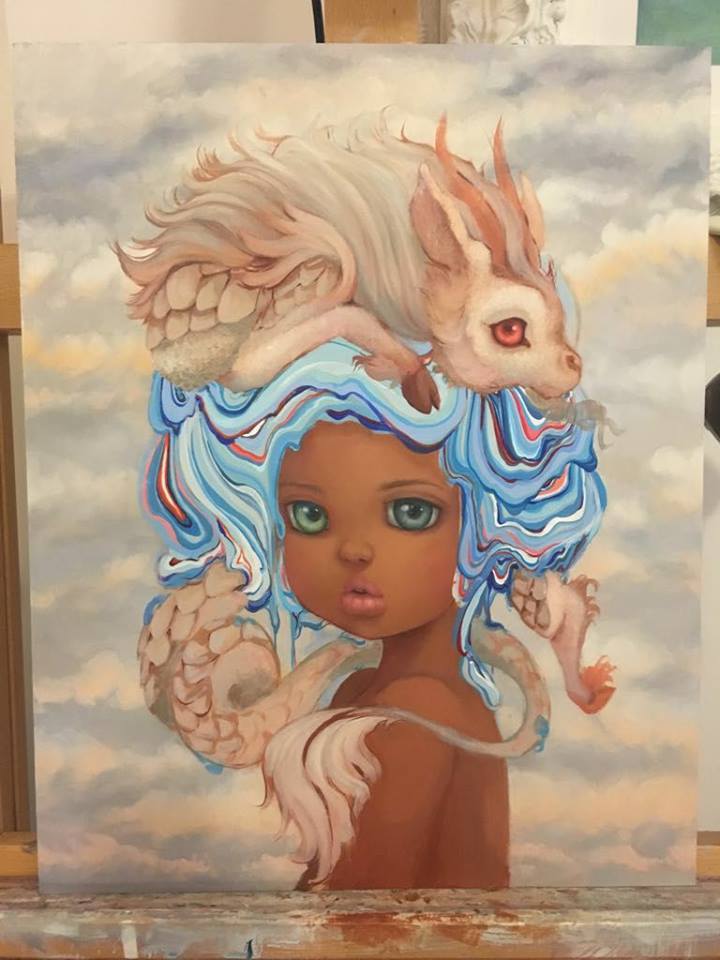 "Every year I learn a lot about myself through many experiences and by the end of the year I have a pretty good idea of what I'd like for my art and my life for the next year.
I don't call them New Year's resolutions but they kind of are.
For example, I know that this year as an intense year of traveling and convention hopping that, although I enjoyed, was a schedule that I don't want for 2018. I see my life in the New Year play out a little differently than 2017. Fingers crossed I can actualize my goals!
I'd love to focus more on my artwork and less on traveling. Because as much as I love going around the world meeting people and experiencing new cities, it really cuts into my productivity. If only I could clone myself this wouldn't be an issue. I should invest in that…seriously.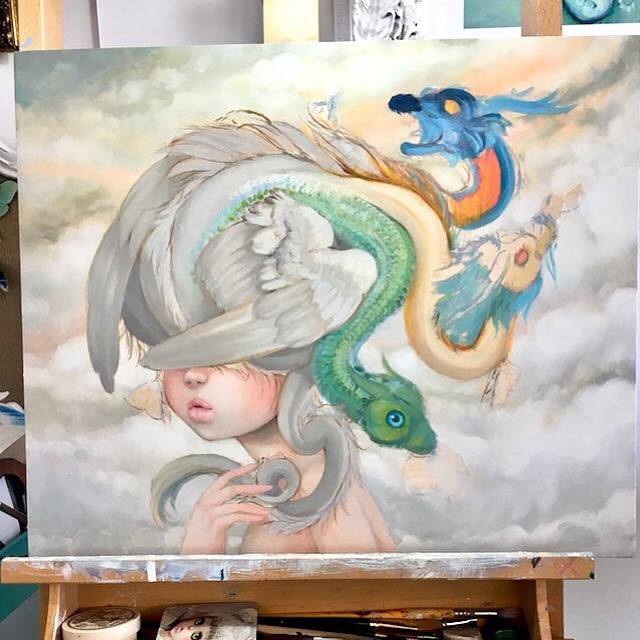 So, the projects that I want to work on are going back to what got me started into the art world to begin with. Comic books! It's been a couple of years since I've focused on my manga art, so next year I'm doing less traveling, so I can draw again!
I have two manga projects that I am going to work on, one is for Webtoons and the other is my long-awaited vol. 3 of Tanpopo my graphic novel series with BOOM! Studios. Those projects will kick off after my big solo show with Corey Helford gallery, which will debut in April.
Having two careers, fine art and comics, means I need to balance things carefully. So, I plan to spend the beginning of my year painting in my studio in Vancouver and really digging into my body of work with laser-like focus. I'm so inspired for my new collection, which is based on cultural diversity and unity. I am hoping to start the New Year with a theme of love and acceptance. 2017 seemed to divide people. It felt angrier, almost like we were taking a step backward into a past that separated people. It hurt my heart. to be honest. I want my art to bring people together and make 2018 a positive year. I called my show "Sky" because we all live under the same sky. We share one planet and one world, so we need to live together and not separately. Life is too precious to be critical and judgmental based on something as insignificant as skin color or sexual preference. Humans need to accept that we are all different; each one of us is entitled to live life freely. Love over hate.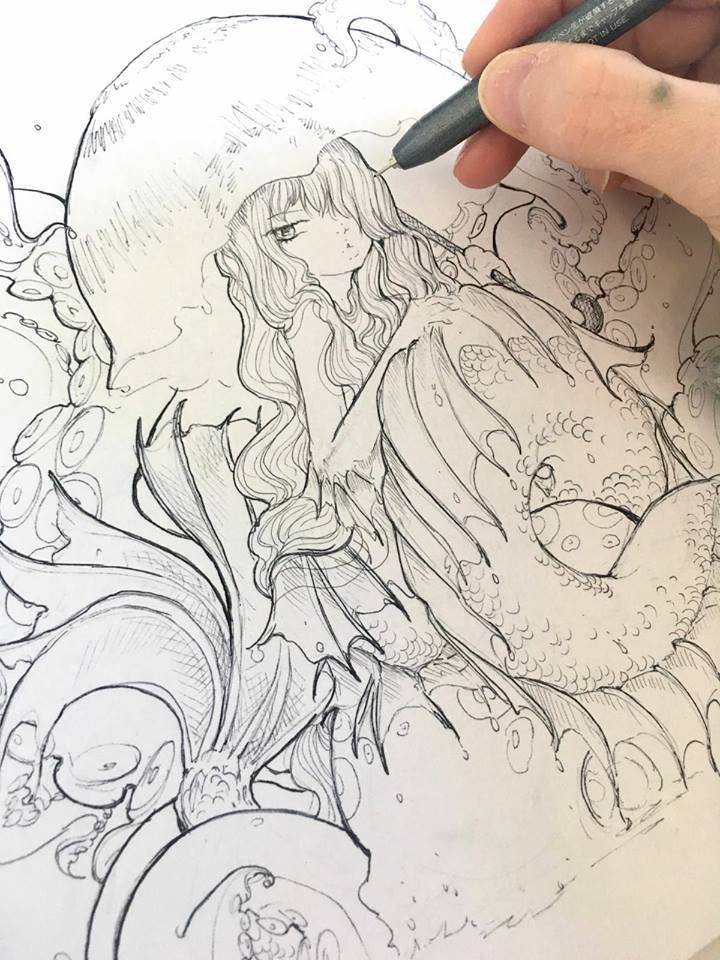 I'm also very excited for my new book project, which is a mermaid themed coloring book. This will be a year of productivity for me. I see my year focusing more on art creation then going from place to place. It's very difficult to do as much conventions as I do. It takes months of planning for each one. So hopefully with fewer shows I'll be able to have more time for my art and my family as well as my studio projects.
I'm looking forward to making my art studio more accessible to my fans and the public. I love inspiring artists and aspiring art students and showing them my space. If, in some small way, I can help them achieve their dream of becoming a professional artist then I want to try. Plus, I love throwing fun parties for my supporters.
So, my hope is that next year I'll be home more and creating more art. I'm still going to travel, of course. I have my major cons and gallery event to attend. Plus, 2018 will be my 20th anniversary of attending San Diego Comic Con, so I'll plan a big event during SDCC. But I have to say that I'm really looking forward to the New Year and having a more settled-in vibe going."
"Once I can stand back and see the completion of every new body of work I've created, I naturally push an invisible ignition to take what I've learned and push a little harder for the next one. Because I'm self-taught, I think this is a natural progression for artists like myself. I've always known that learning is infinite. And whether it works or not, I'm eager to continuously try new things.
I recently finished a large body of work that took nearly 3 years to paint. For the first time, I really allowed my subconscious to come closer to the surface by way of meditation. And though this collection of paintings took so long to work on (because I'm slow and meticulous, borderline too obsessive) I think I've only just begun to dip my toes in the water. Art to me, must pull you in. It must confuse as much as it must provoke emotion. I really want to continue this path of discovery.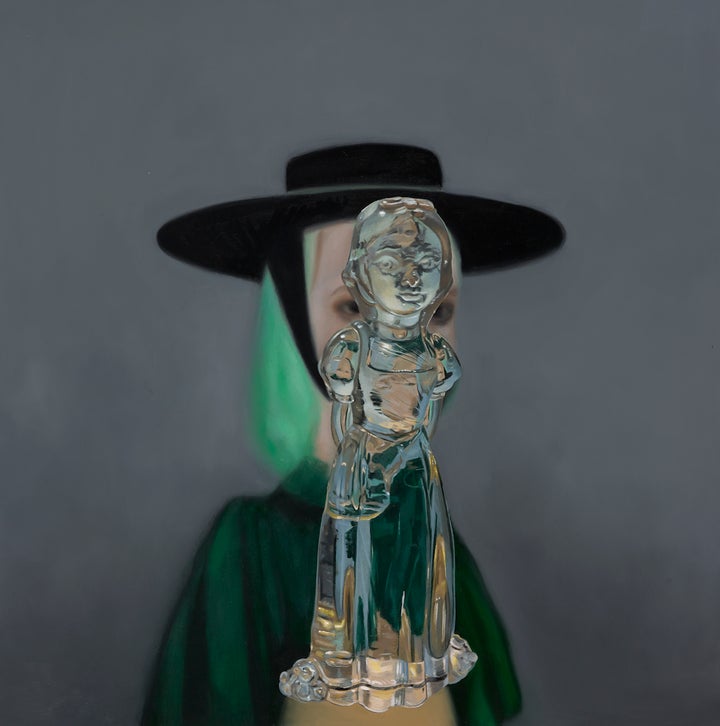 And while I allow myself to let go, and float toward these images etched deep deep down, I'd like to push my technique more by exploring a little realism. It feels to be the most challenging thing I've tackled. That also excites me, as the reward is so fantastic. I recently finished a painting titled "Clear View" in which I took an old clear acrylic Disney toy from my grandparent's collection and painted a still life - photographing the toy with a painting I have in progress, and using that as reference to the painting. I really enjoyed the experience, and have recently started a few more. Once I have the smaller scale paintings done, I plan to incorporate this new sense of realism into my larger narrative paintings. I'm really excited about what's to come. I trust my vision will take me to a place where I've always really wanted to go!"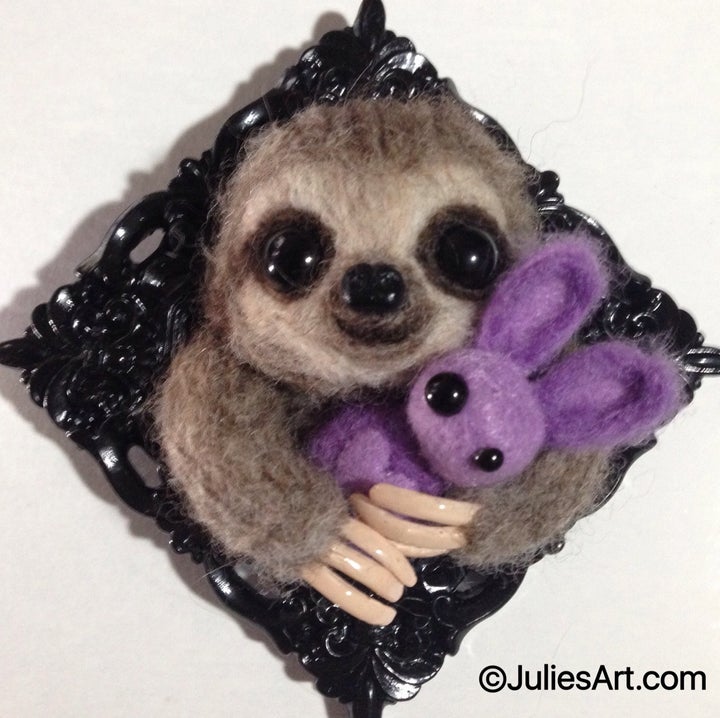 "As 2017 comes to a close, I reflect with gratitude on all of the wonderful people that have supported my creative endeavors through purchases and encouragement. Many new needle felted animals came to life and have found happy homes.
In 2018 I am going to explore options to make small runs of my dimensional work by learning how to make molds and do castings. I think it will be fun to make jewelry pieces of my sculpted animals.
While I've had a nice break from the computer, the affordability of 3d printing is starting to tempt me back. I have some characters in illustrations that I think would work well as simple clean printed models...so we'll see.
One of my dear friends gifted me a fancy sewing machine a while back and in 2018 I am going to learn how to use it. I like to stitch into some of my felted pieces and the machine will make it quicker while providing a wider variation of stitching.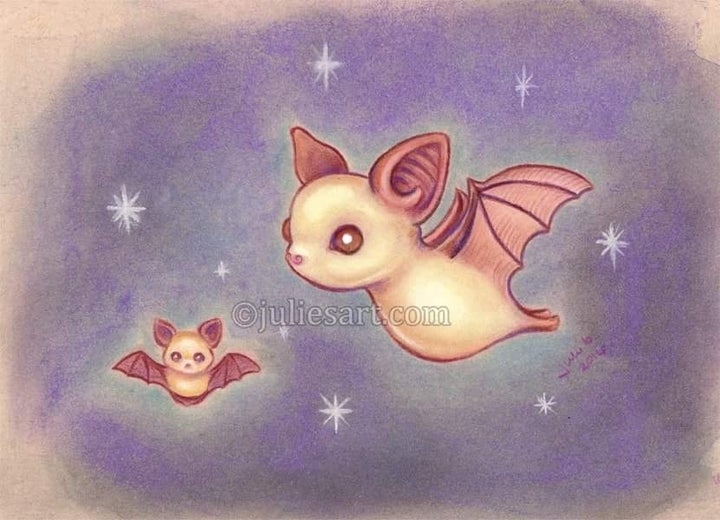 Those are my main goals for 2018 but I'd also like to sneak in some oil painting and miniatures if possible. The prospect of finding new ways to approach art is always exciting and I look forward to working with both old and new mediums in the coming year."
I Hope these ladies have inspired you, as they have me. Please take a few minutes and check out their websites and instagram links to see the amazing works they have completed, and the exciting ones they are talking about challenging themselves with this year. I think the main feeling I walk away with is the feeling that goals do not have to be defined by what anyone else might think goals should be. They are personal, they are self- motivating, and they are to be celebrated. Make sure you are working small and manageable steps into them, and make sure that they are something that brings you personal growth and enjoyment. Celebrate each small victory along the way to your main goal. Learn from each stumble or mis-step, because that actually is bringing you closer to your goal as well, if you allow it to be a lesson. If these are the case, you really can't go wrong. Here is wishing you a wonderful end to 2017, and an inspired 2018!
Support HuffPost
The Stakes Have Never Been Higher
Related
Popular in the Community