Consider this a win for diversity.
Beauty magazine Allure unveiled three new covers for its June "Hair Issue," featuring trailblazing Asian models Soo Joo Park, Fei Fei Sun and Fernanda Ly. The outlet's editor-in-chief Michelle Lee said the issue offering the different covers is particularly significant, given that only two people of Asian descent have been on the magazine's cover in its almost three decades of existence.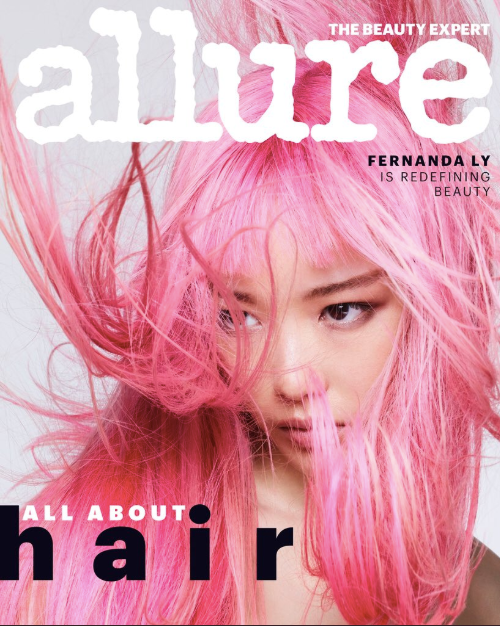 "We've made a real effort to celebrate diversity on all platforms of Allure in the past two years. But, my God, only two covers?" Lee, who's helmed the magazine since 2015, wrote in a piece about inclusivity in beauty.
She added that, as an Asian-American herself who grew up with little Asian representation in Western mainstream media, the June issue is especially meaningful.
"My preteen self couldn't even fathom seeing an Asian face on the cover of a mainstream magazine or leading a TV show or headlining a movie. So being able to feature three game-changing Asian models, especially after a pretty sad track record, has significant meaning to me... and I hope to you, too."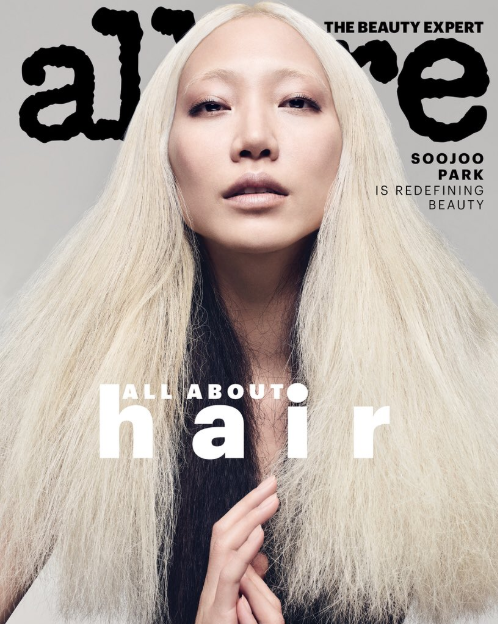 Actress Lucy Liu graced the cover in November 2000, making her the first Asian-American to be featured so prominently. More than a decade would pass before the next woman of Asian descent would be the magazine's cover model, with Olivia Munn appearing on the May 2014 issue.
In the new issue, the three cover models describe their own experiences as among the few high-profile Asian models dominating the fashion industry. Ly, who's Chinese-Australian, said she's no stranger to feeling "othered" in the style world.
"Australia has so many Asian people, but when I started out, pretty much every model was white. It's an alienating experience — you feel so physically different," she told Allure. "I appeared at the time when everything started to change; people like Lineisy [Montero] and Ruth Bell started to break the norm. I guess I'm the colored-hair version of that for Asian girls."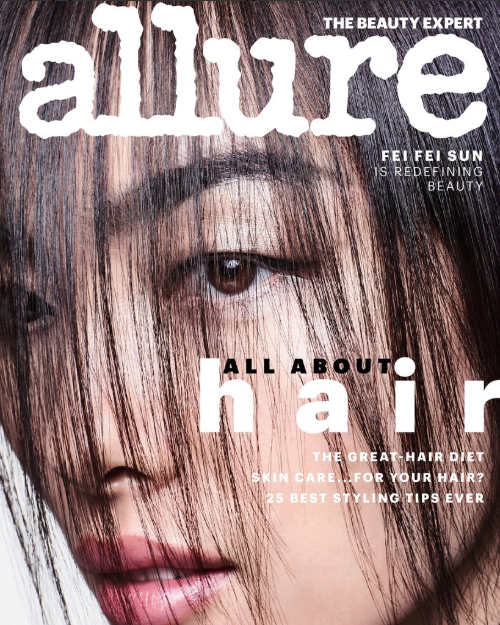 Park, who immigrated to Anaheim, California, from Seoul, said that she wants to advocate for inclusion in the industry, especially since Asian-Americans are the fastest growing minority group in the U.S. Despite that, "You hardly ever see one of us on the cover of a major American publication," she said.
"I just want to think about who I am and what I represent and how I can help other people who are like me," she added.
Sun, who's pushed boundaries as the first Chinese woman to appear on the covers of the U.S., Italian, and Japanese issues of Vogue, echoed Park's thoughts on the necessity for diversity in fashion.
"We need more and more girls from different countries on the runway and in magazines and in global campaigns."
The Allure announcement garnered praise from Asian-Americans across the internet. Even Chrissy Teigen, who's of Thai descent, expressed how pleasantly surprised she was by the news.
As Lee points out in her piece, diverse representation isn't just important because it's a way for communities of color to see themselves reflected in media, it's also crucial for all to "celebrate different versions of beauty."
"Maybe you don't personally have kinky, curly hair, or monolid eyes, or stick to halal products," she wrote. "But there's something we can all learn about each other through the lens of beauty. I'm not a septuagenarian, but I had a lot to take in from our September 2017 cover story with Helen Mirren. Likewise, I hope that Halima Aden's gorgeous face, framed by a Nike hijab on our July 2017 cover, opened eyes in the best way possible."
In a tweet thread, Lee explained that her childhood experiences pushed her to value proper representation, saying she "dealt with racist bullies and, as a result, didn't view 'Asianness' or 'otherness' as beautiful for many years.
Going forward, the editor-in-chief mentioned she hopes that people will stop seeing the addition of diversity as an obligation and "move beyond tokenism."
Popular in the Community