A lot of Illinoisans, including Gov. Bruce Rauner, have come out in favor of beefing up Illinois' business climate in order to in turn improve the finances of the state and of individual Illinoisans. He and others say that companies which employee large numbers of Illinoisans have to feel comfortable calling Illinois home in order to create jobs, stimulate the economy, help drive up wages and improve innovation in the state.
As proof, many have pointed to companies that have already left Illinois, some looking for better tax options in other states or countries.
Here are three companies that have left Illinois, taking jobs and potential tax revenue with them:
The candy company was founded in 1869 in Belleville, Ill. Their candies were manufactured in North Chicago. Their headquarters moved to California after World War I, according to ImmigrantEntreprenuership.org and is now in Fairfield, Calif.
According to the company's website, Jelly Belly's signature sweet was a particular favorite of then-California Gov. Ronald Reagan, when he wrote in 1973: "We can hardly start a meeting or make a decision without passing the jar of jelly beans."
Food Warming Equipment Company

This company does just what it says it does-manufactures equipment that keeps food warm for in large-scale situations such as prisons, schools, hospitals and restaurants. The company, which is more than 60 years old, was headquartered in Crystal Lake, Ill. before moving to Portland, Tenn.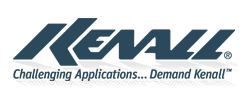 The commercial lighting manufacturer was founded in 1963 by Ken Hawkins. The company created the "first impact and vandal resistant lighting products." The company moved to Kenosha, Wisc. in December 2014 from its Gurnee, Ill. headquarters, taking hundreds of jobs with them.
Randy Hernandez, Kenall's executive vice president of operations, said the firm had to move to accommodate its growth, and was drawn to Kenosha in part because of a strong incentive deal it will receive from the state of Wisconsin.

"That package was clearly more aggressive," than Illinois' offer, Mr. Hernandez said, declining to discuss specifics.
Check out four more companies that got the heck outta Illinois at Reboot Illinois, including a beloved burger joint and your neighborhood office supply store.
Sign up for our daily email to stay up to date with Illinois politics.
REAL LIFE. REAL NEWS. REAL VOICES.
Help us tell more of the stories that matter from voices that too often remain unheard.