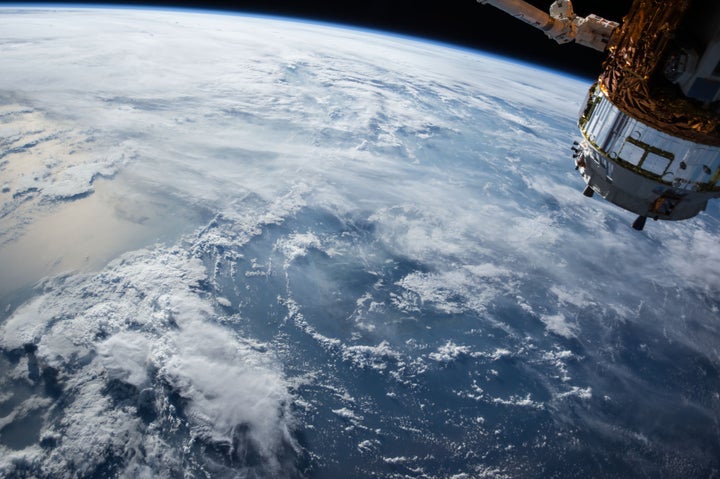 Google, Tesla, Amazon. We hear these names almost daily proclaiming revolutionary change in our lives. But what about all those other companies quietly working away in the background to change the world? The ones we have never heard of but that may transform how way we live five, ten years from now? Maybe sooner? Most visionaries and revolutionaries were unknown until they brought about a revolution.
Here are three companies, probably unknown by you, that have already started to change the world for the better.
Nowhere can small steps become giant leaps in the progress of our human race more than in space exploration. Advancements in technology that further our reach beyond the bounds of our pale blue dot have inspired and fueled innovations back on earth for decades.
Now, it seems the bell has rung to begin round two. The aspiration to land a woman (or man) on the surface of our red cousin, Mars, has injected new life into the space race. SpaceWorks Enterprises is seeking to ride that wave of energy all the way to distant beaches, making dreams of extra-planetary settlement a reality within our lifetimes.
SpaceWorks is on the forefront of hibernation for deep space exploration. By exploring current technology and securing funding from NASA for additional experimentation, SpaceWorks has recently unveiled plans for systems capable of delivering one hundred passengers to Mars safely.
Being able to sleep all the way to our new home has more benefits than just reducing boredom. Long space travel requires extra supplies, destroys muscle tissue, and wears down on mental capabilities which are necessary once travelers arrive on the red planet and expected to perform highly detailed tasks. Traveling "in stasis" reduces the cost of long-distance trips by making ships lighter, eases the physical and mental wear on the human body, and yes, reduces the number of games of tic-tac-toe required to stay sane.
Maybe the most exciting thing, however, is that once this technology to safely induce hibernation in humans is proven to work, the medical benefits here on earth are nearly limitless. Could we possibly imagine a world in which we can put terminal illnesses on pause while doctors find a way to save a life? That is the alluring promise of hibernation.
While already a practice at hospitals for patients of severe trauma, therapeutic hypothermia might evolve into complete hibernation, or stasis, in the near future. With the new space race to Mars heating up, surely it is only a matter of time before the benefits of space-travel enter our everyday treatment of illnesses.
They say that water is more valuable than gold in the desert, and when the United Nations says that 1.8 billion people will be living without access to clean water by 2025, we know competition is about to get a lot more fierce. On a planet which is two-thirds covered by undrinkable water, desalination has long been a holy grail of humanitarian ventures—but always out of reach to countries that lack the technology or funds to harness the water on their shores. These countries, often the very ones that need the water most, are like a sailor adrift at sea with "water, water everywhere, nor any drop to drink."
IDE Technologies has emerged as a beacon of hope for the future of desalination. Up to a couple years ago, Israel was still suffering through probably its worst drought in the last 900 years. But today, Israel is finding that its cup, literally, runneth over. Most of that success is due to the work and research performed by Israel-based IDE Technologies and Israel's Zuckerberg Institute for Water Research. By implementing the findings from the institute at several new desalination plants along the coastline, Israel now receives over half of its water from the Mediterranean Sea.
Current water sources are already stretched thin, and with the world population projected to grow to 11 billion people by 2050, the situation will only continue to get worse. Osnat Gillor, a professor at the Zuckerberg Institute has said, "The Middle East is drying up. The only country that isn't suffering acute water stress is Israel." It's no secret that much of the upheaval and violence in the Middle East is in part due to the increasing water shortage. And without diving too deep into politics, it is safe to assume that the associated rise in violence does not bode well for the future safety of the state of Israel. By running a water surplus, and potentially sharing that water wealth with its historical antagonists, Israel is essentially ensuring its own survival, and potentially reshaping the Middle East before our eyes.
The declared goal of IDE technologies is to reduce the cost of the entire desalination process -- a process that remains prohibitively expensive for most countries. IDE technologies' Sorek Project is the planet's largest and most advanced desalination plant working with reverse osmosis. Producing 524,000 cubic meters of water each day, the plant uses 3.5 kilowatt-hours for every square meter of water, (with plans to reduce it to 2.5 in the near future), where 25 years ago it was as high as 8 for the same amount, according to Boris Liberman, VP and CTO for membrane technologies.
Such rapid advancements could possibly have most of the world's impoverished areas drinking clean seawater in a matter of years, effectively erasing the modern water crisis.
One-fifth of the world's population still uses kerosene to light their homes and cook food. Studies show 10% of all child mortalities in southern India are due to kerosene-related accidents, and the ingestion of kerosene is statistically the leader in child poisoning events in all kerosene-dependent regions. For much of the world, the problem is not just an absence of electricity, but surviving the use of kerosene.
The issue is not a lack of desire to help those in rural areas; it's rather the cost. For the big power companies still grounded in old models and legacy thinking, the costs are simply too high to develop the electricity infrastructure in these far-off these regions. The average cost of linking a home in rural Africa to the power grid is $2,800. The situation is compounded by the fact that many of those with access to power have no bank account and therefore no way to pay for the power at their doorsteps.
New Generation Power (NGP) and its sister company Veriown, both founded by Dr. Chirinjeev Kathuria, want to solve this very issue. These groundbreaking companies are working together to eradicate the problem of access to safe electricity. By taking a step back to rethink how we go about extending the energy network, they have been able to reduce the cost of electrification to $100 per home, however remote the location. How is this done?
NGP, through Veriown, has created what they call the "Internet of energy." First introduced in rural parts of India, Veriown connected solar home systems combined with solar panel technology and cloud-based transactions to turn upside-down how the traditional centralized, heavily infrastructured, and grid-based energy markets work. The result is local energy powered by sun, connected to the world, and enabled by Veriown's Wattcoin digital currency. Not only can Veriown-powered homes immediately start to pay for the energy produced, they can even start to record credits for carbon trading. Veriown has essentially killed two birds, electricity and payment for it, with one bolt of lightning. Actually, three: connectivity too.
So, what does this mean? Fewer destructive fires in highly combustible dwellings; a healthier population with 24-hour access to light and power; access to Internet furthering commerce and education; less money spent in Wattcoins on pay-as-you-go electricity than kerosene costs. The list goes on.
In short, NGP and Veriown have not only solved how to take electricity to the 2 billion people still without it, but have opened up vast new possibilities to explore for the people living in these regions. With plans to connect solar power to Africa too, Veriown is set not only to launch some of the world's most remote regions into the modern era, but help them shine a light on a brave new future.
Related
Popular in the Community