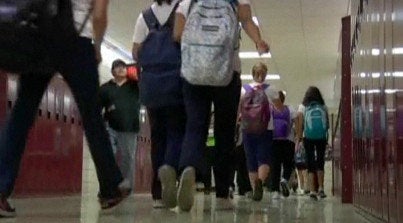 Chicago Mayor Rahm Emanuel and Chicago Public Schools Superintendent Jean-Claude Brizard received an early Labor Day present when teachers at three small CPS schools voted Friday to add 90 minutes to their day during the upcoming academic year.
Two of the schools -- a University Village-located new school STEM Magnet Academy and Skinner North Classical School on the Near North Side -- are instituting the change immediately, as students returning to school next week will experience the new, longer day. A third school, Genevieve Melody Elementary School in West Garfield Park, will extend its school day by 90 minutes beginning in January, the Chicago Sun-Times reports.
(Scroll down to watch Brizard and others comment on the three schools OKing a longer school day.)
"We thank the courageous teachers and principals today for their dedication to investing in our children's future by supporting a longer school day," Emanuel and Brizard continued. "We support them and commend them for the message they are sending to our city that our children must come first. We hope more principals, teachers and parents will come together to put our children first."
"We'd wish that the Board of Education would stop trying to handle important discussions that need to happen with the teachers in the city like a political football and with press releases," Sharkey told NBC Chicago.
But CPS denied that any of the schools agreeing to the longer day were coerced or bribed into doing so.
The principal at Skinner North, Ethan Netterstrom, also denied the CTU's claim that his school's teachers were promised iPads in exchange for their vote, Fox Chicago notes.
Related
Popular in the Community