Martin Luther King, Jr. said, "We may have all come on different ships, but we're in the same boat now."
I'm at an interesting cross section of perspectives. I live in New York City surrounded by liberal people, but I grew up in Alabama with so many who are on the opposite end of the spectrum. Warring opinions are always at my fingertips via social media.
To be clear, I am a liberal progressive. For me, that means that equality is the most important pursuit of any government. To stay afloat, we must stand united. But it also means that I fight for the interests of all people, not the the interests of the few, and never the interests of industry over people. I hold that advancements in science, technology, economic development, and social organization are vital to the improvement of the human condition.
Here are three fundamental things that I believe are critically important moving into the next administration:
Rights for Minorities
I'm gravely concerned about Trump's cabinet picks: Steve Bannon is a white nationalist, Betsy DeVos has indirectly supported gay conversion therapy, and Jeff Sessions is a longtime critic of the Voting Rights Act. I'm also worried about Trump's choices to fill the Supreme Court Justice vacancy. Franklin Delano Roosevelt said, "No democracy can long survive which does not accept as fundamental to its very existence the recognition of the rights of its minorities." We must demand that minorities are protected and empowered to be equal, productive citizens.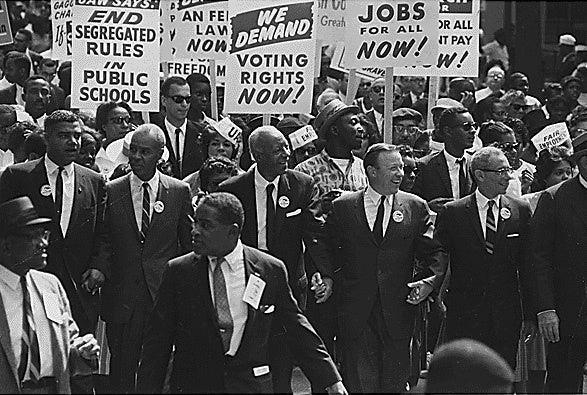 Income Inequality
Bernie Sanders says, "The issue of wealth and income inequality is the great moral issue of our time, it is the great economic issue of our time, and it is the great political issue of our time." A wealth inequality study released in October 2014, produced for the nonpartisan National Bureau of Economic Research, found that the top 0.1 percent and the bottom 90 percent of U.S. households own virtually the same share of all the nation's wealth. Pope Francis said, "Just as the commandment 'Thou shalt not kill' sets a clear limit in order to safeguard the value of human life, today we also have to say 'thou shalt not' to an economy of exclusion and inequality. Such an economy kills. How can it be that it is not a news item when an elderly homeless person dies of exposure, but it is news when the stock market loses two points?" (I should also add that we have to remove big money from politics and reform campaign finance.) It's important to note that we are about to have the wealthiest president with the wealthiest cabinet in history.
The Environment
In a report titled No Hoax, scientists at NASA and the National Oceanic and Atmospheric Administration formally reported news that 2016 was the hottest year ever measured. This came as no surprise to 98 percent of the scientific community, but I am sure that Trump's pick to head the Environmental Protection Agency, Scott Pruitt, still says, "Human impact on climate change needs more debate." As the New York Times reported, Pruitt has been involved in a "series of instances in which [he] put cooperation with industry before confrontation as he sought to blunt the impact of federal environmental policies in his state — against oil, gas, agriculture and other interests. His antipathy to federal regulation — he sued the Environmental Protection Agency 14 times — in many ways defined his tenure as Oklahoma's attorney general." The overwhelming evidence against Pruitt is enough to prove he is unfit for the role. I should note that the National Parks Service and The Endangered Species Act are critical to protecting the environment.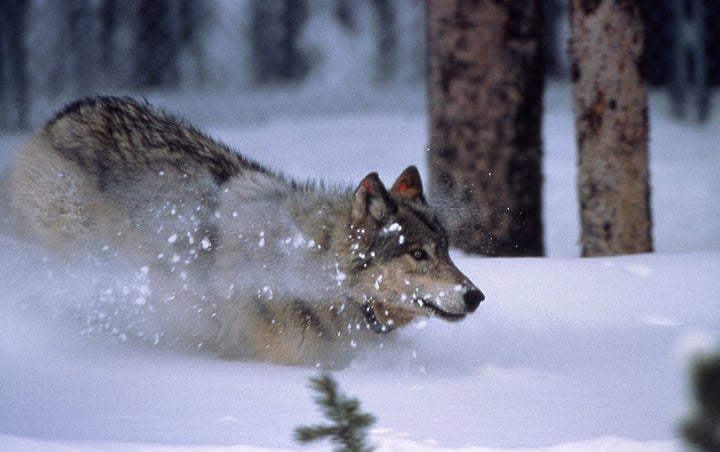 Granted, these are not the only issues that concern me. I'm worried about the freedom of the press, foreign affairs (especially as it relates to nuclear arms), education, health care, and immigration. The list goes on.
That's why I will fight for equality. I will stand up for my Black brothers and sisters. I will speak out against hatred against my Muslim friends and family. I won't ignore misogyny. I will stand tall in solidarity with those that can't stand at all because of a disability. I am determined to prevent anti-Semitism. Blatant white supremacy is easy to call out, but I will also raise my voice against the subtle positions of those who slyly call themselves alt-right. I will remain hungry for the voices outside the patriarchal perspective, and I will demand representation from the rainbow of people who have lived in and overcome the stigma of a gender binary. I am gay, and I will fight for LGBTQ rights. If you were born in Texas or Syria, I am your neighbor and you are always welcome in my neighborhood. Whether it's the right to vote or the right to burn the flag, whether you're marching in Washington DC or kneeling while the national anthem plays, I pledge to fight for your rights.
My heart aches for our country, but joy comes in the morning. Let your light shine, you fellow progressives.
Let's stamp out hatred, unite in hope, and show the world that love always wins!
Calling all HuffPost superfans!
Sign up for membership to become a founding member and help shape HuffPost's next chapter