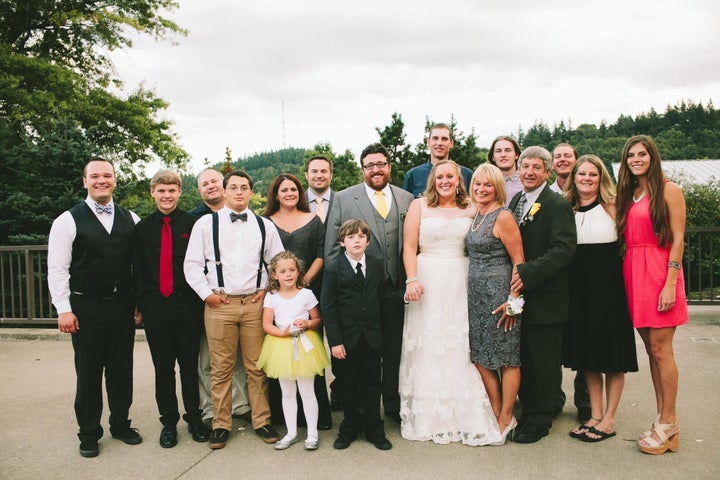 As part of our Blended Family Friday series, each week we spotlight a different stepfamily to learn how they've worked to bring their two families together. Our hope is that by telling their stories, we'll bring you closer to blended family bliss in your own life! Want to share your family's story? Email us at divorce@huffingtonpost.com.
Ariane Holm Le Chevallier's family tree is complicated and then some. Because her mom remarried a few times, she calls three men "dad."
Hi Ariane. Please introduce us to your family -- and explain your family tree!
I've written before about it being complicated! My immediate family is my mom (Trudy), Ken (my first stepfather/dad), Steve (my second stepfather/dad) and Wayne (my biological father, whom I consider my third dad). Then I have two stepmothers, four half brothers, one half sister, three stepsisters, four stepbrothers and 11 nephews and nieces. I consider 27 people immediate family!
Basically, my mom married her high school sweetheart (dad number one), they had my older brother and then divorced. She then met my biological dad and had me. They never married. Later, she remarried dad number one, had my younger brother, then divorced dad number one for a second time when I was about two years old. When I was six, my mom married my second stepdad and he adopted me. They divorced when I was 18. She has not remarried and doesn't intend to!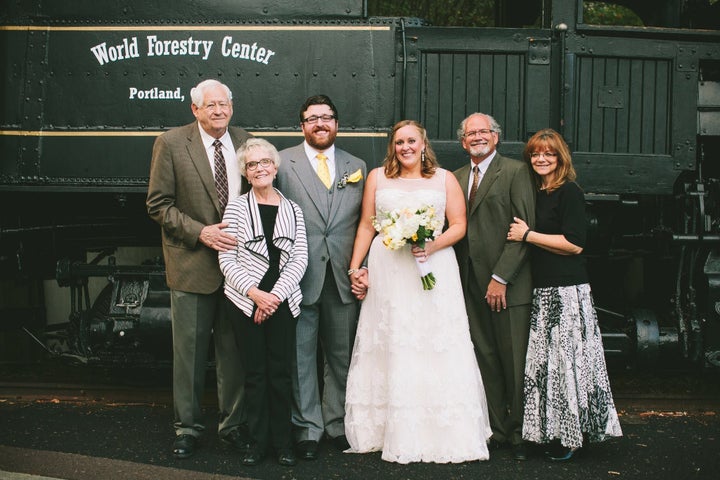 Growing up, what were some of biggest challenges of growing up in such a complex blended family?
I am close to my mom and she's been the constant in my life. She sacrificed a lot for her kids, especially when she was a single mom. As the years passed, she became a devout Mormon and raised us in the church. Some people were judgmental of our blended family. I'd be lying if I said we nailed the blended family thing. There have been plenty of hurt feelings, tears, falling outs, regret, resentment, guilt and anger to go around. But I think we've been able to get past most of that by putting our pride and egos aside, making effort to be a part of each other's lives, forgiving and setting boundaries.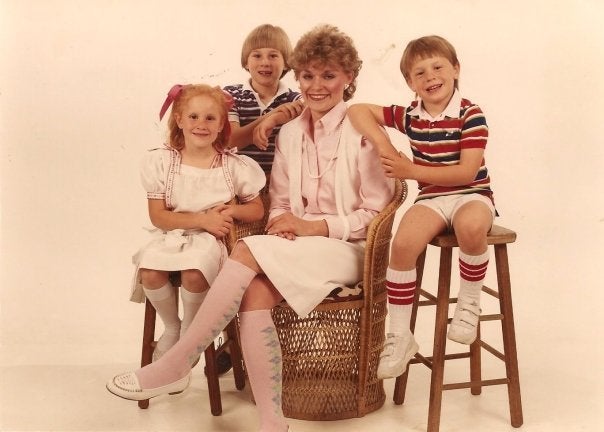 How would you describe your relationship with all your parents today?
Complex but surprisingly functional. All three of my dads, my mom and almost all of my siblings came to my wedding and there was virtually no family drama. We also sometimes like to make family gatherings awkwardly all-inclusive, which means the exes and current spouses do things together like go to family BBQs, go shopping and even go on vacation together -- which I would not advise but it is great! I try my best to keep in regular touch with my parents (and siblings), but I am inevitably closer to some than others, for whatever the reason. Regardless, I love having all of them in my life and wouldn't have it any other way.
What makes you proudest of your family?
There's been chaos, lots of hard conversations with my parents and conflicted feelings about being in such a complex family, but we've all learned to forgive and move on. No matter what, some old wounds will never heal, but we work around them and make room for each other in our lives because we love each other. They are my biggest fans and I would do anything for any of them. I have not been the perfect daughter or sister by any stretch of the imagination, but they see past that and take our relationships as they are. I'm having a baby in September and everyone in the family wants to be a part of their newest grandson/nephew's life, which makes me incredibly happy.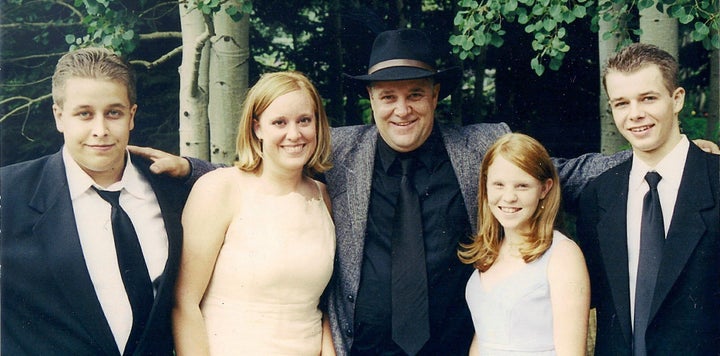 What advice do you have for other kids in blended families who are struggling with it?
For starters, put your health and happiness first and set boundaries if you need to. There is no shame in finding a good therapist to help you de-tangle your feelings and thoughts. And address any baggage you have before you hop into a serious relationship. Your partner doesn't need to be pulled into any family drama.
On that note, recognize that you are not your parents. Just because it didn't work out for them (maybe for good reason!) doesn't mean that you can't make relationships work. You get to create the life you want and deserve.
Be proud that you come from a blended family. It can make you a stronger, more accepting and more compassionate human being if you let it. It also teaches you how to navigate difficult situations and complex relationships, which is a great asset to have in the real world.
Related
Before You Go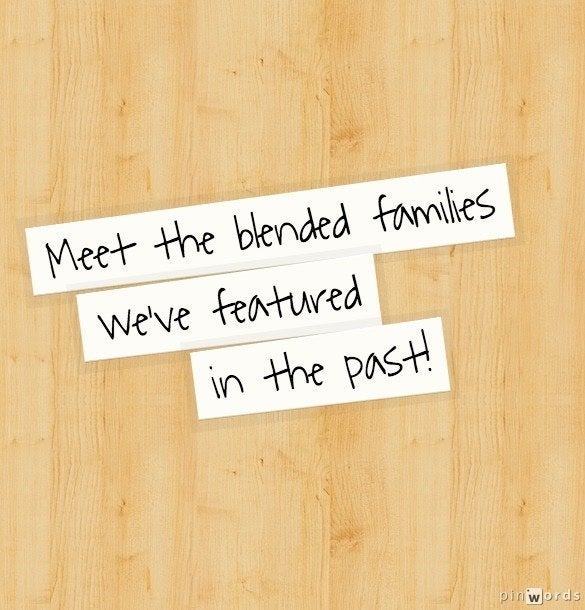 Blended Family Friday