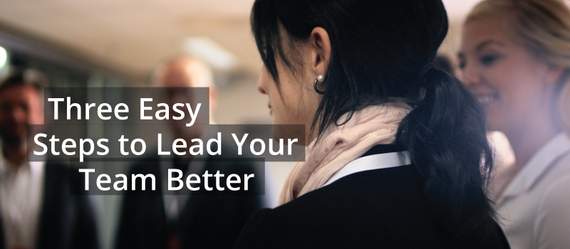 Sometimes it only takes a few minor adjustments to make your team more efficient and focused. But it is up to you, as the leader, to take initiative because these minor changes can provide dramatic results for you as a leader and the organization at large.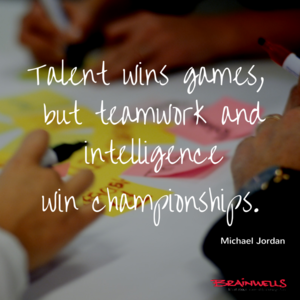 One of our executive team clients approached us shortly after their ambitious and forward thinking CEO read some of our work on involving leadership. She liked the idea of breaking leadership down into smaller components that can be introduced one-by-one. She specifically wondered if we had some input on how she could help her team operate at their fullest potential. Her team was skilled and worked quite well, but yet she felt that it was the right time to make some further improvements in order to benefit from the collective power of the team. We agreed to work together in three sessions to start.
What we worked on with this team is something you can integrate in your own team as well. Being an involving leader includes changing focus to see how you can maximize the collaborative powers of your team. But in order to do this, you need to focus on the benefit of working together. If you run a team and want to try doing something different, try this:
1. Define your ambition as a team
Surprisingly often we come across teams that have never discussed their collective ambition. "What do you want to achieve together?, "What should our team be, for each other and for the company?" When this is agreed upon, it is quite easy to define what to do in order to fulfill this ambition. "How do you want to operate?, "What is acceptable behavior in the team?, "What do we expect from our own contribution and from each other?" Just by bringing these quite easy (and obvious) questions to the table, you as a group will start to evolve as a team.

2. Differentiate between strategic discussions and operations
There will always be time for updates on operational activities. However, way too often these basic discussions take over meetings. If you are lucky, strategic discussions are something we allow ourselves to have once or twice a year. In order to ensure a living strategy, you should define a few focus areas related to the strategic long-term goals, and bring these topics to your attention at least once a month. Be conscious about when you discuss this and when you are concerned with more operational matters. They are not the same and should not be mixed.

3. Start to interact and collaborate as a task force when necessary
Even some of the best executive teams we work with spend a lot (if not most) of their time together reporting on the status of operational tasks. Instead, ask team members if they have specific challenges that suppress them from moving forward. Spend some time together as a group to try to solve this challenge. By starting to do this you'll learn how to use the collective power of the team to move your company forward. Being part of a team like this is more rewarding for everyone.
We can assure you that just by making these small adjustments, your team will start operating differently. Defining the ambitions of how you want to be as a team will make it easier for every team member to contribute to the success of the team, not just on an individual level. By solving challenges together, you will also start to see more concern for the over-all progress of your company.
This blog post is also published in the blog LeadershipCourageFun. It is written by Kristine Maudal and Even Fossen, founders of Brainwells and creators of the online leadership program FutureLeadershipNow.
We have a common passion for making the corporate world a better place, and do this by training executives and executive teams in how to become Involving Leaders. Daily we experience magic moments when people exceed their own expectations due to new insights and skills. With love and care we'll share this magic with you. Thank you for being here.
Calling all HuffPost superfans!
Sign up for membership to become a founding member and help shape HuffPost's next chapter