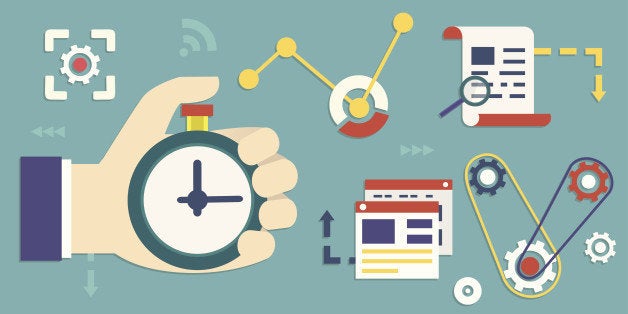 We are two months into 2016, how prepared are you for the year ahead? Whether you are new to the online retail world or a seasoned professional, there's no such thing as doing too much to increase your sales. Here are a few tools I believe to be essential for a conversion fueled 2016:
Analytics Tools: After you launch your website, one of the first tools any ecommerce business owner should look to invest in is an analytics tool or maybe a combination of a few, based on what the business requirement may be. Gathering from personal experience, my company has experimented with quite a few tools before we could land on what works best for us. As an eCommerce vendor, three analytics you should always prioritize are conversion rate, traffic and average order value.

Depending on your budget and needs, certain tools may be more beneficial than others. Each analytics tool is built to meet a specific requirement. For instance, Google Analytics can provide you a detailed analysis of traffic sources, bounce rate, pages visited, etc, but Crazy Egg will be able to provide you with in-depth knowledge of user behavior, scroll, click breakup and most importantly an update on which portion of the page is most visited.
Try a few analytics tools before putting all your eggs in one basket. A tool that you may have dismissed earlier could be exactly what you need a few months down the road.

Multi-Channel Marketing: A common mistake that many online retailers make is allocating a vast majority of their budget and efforts into building a great website but fail to focus on what comes next. A website can only help you achieve milestones but establishing the bigger picture is only possible once you have developed a multi-channel marketing strategy.
A multi-channel strategy in essence envelops various aspects of image and brand building. As an example, one of our clients ensured he had a Twitter campaign in place pre-launch and a live Twitter campaign first week of his website launch. This was clubbed with some strong traditional advertising and digital ads. What really helped the client gain a lot of momentum on launch day was Live Youtube ads that were running on the majority part of the day.

Covering your bases through different channels will help strengthen your marketing efforts. Try using tools such as Channel Advisor or Hubspot to manage your marketing.

Email Marketing Tools: Don't underestimate the power of email marketing. Using an email marketing tool to help build your customer loyalty can tremendously help drive leads. There are several email marketing tools that exist that cater specifically to online retailers. A couple personal favorites of mine are Mandrill and Bronto.
Mandrill is a delivery application program interface (API) for transactional emails from applications and websites developed by Mail Chimp. Online retailers often use this tool to send both personalized and data driven emails.
If you are looking for a tool with other options than email, consider checking out Bronto. This email marketing platform is a cloud based marketing automation provider for online retailers. Bronto allows user to run email marketing and cross-channel marketing campaigns. At the end of the day, email marketing helps drive deals and conversions so it is essential that the tool is simple to use and manage.
Having said that, the pace at which technology and customer space is changing, there is still a large number of tools that may be essential for your business. The three listed above are tools I believe to be extremely effective and a great addition for your 2016 eCommerce strategy. Don't be afraid to test the waters and see what doors these tools could open for your business.
Popular in the Community