When LaWanda Flennoy organized a photo shoot to celebrate her daughters' and granddaughter's graduations this year, the girls insisted she be part of it.
Flennoy's two older daughters graduated from college this month, her youngest finished high school and her granddaughter graduated from kindergarten. But the grandmother was also celebrating a big accomplishment this spring ― her own college graduation.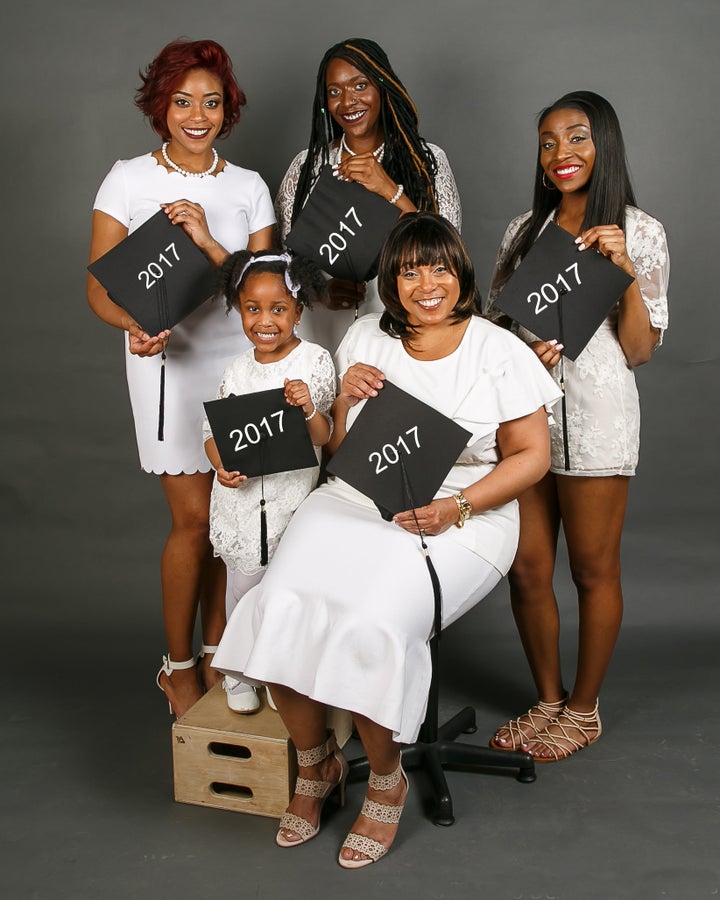 "The photo makes me feel proud, for a couple of reasons," Flennoy told HuffPost. "First, that I have been a role model for these ladies and second, that they have set out and accomplished their goals. Graduating was not an easy task for any of us, as we've all had setbacks and feelings of uncertainty. But this year, we've conquered them all."
All of the ladies' hard work has paid off. Flennoy's daughter Amari graduated from the University of Illinois at Chicago with a degree in industrial engineering and has accepted a position with Ford Motor Company. Her daughter Paris graduated from Chicago State University with a degree in public relations and will go on to work for Apple.
After high school graduation, her daughter Jade will attend Illinois State University to study criminal justice, and her granddaughter Brooklyn is a proud kindergarten graduate.
Flennoy said Paris was the original mastermind behind the graduation photo shoot and insisted she take part in some photos. The grandmother is set to graduate from South Suburban College with a degree in psychology later this month.
She said looking at the group picture makes her feel great. "These ladies are awesome, and I'm so proud of them!" Flennoy said.
"I have always taught my girls that they can be whatever they want to be. A solid education and unwavering belief in themselves are great foundations for success," Flennoy told HuffPost. "I hope people realize that with determination, focus and a good support system, anyone can meet their potential."
The photographer told HuffPost the photo shoot was a blast. "Everyone had on their cream colored outfits and brought nothing but smiles," said Hammond, adding that the oldest daughters also paid tribute to their sororities ― Delta Sigma Theta and Alpha Kappa Alpha.
Though the shoot lasted about two hours in total, the photographer said it was so much fun, it could have easily gone on for another two.
Hammond said he hopes people are inspired by the group photo.
"It's a huge accomplishment for one person to graduate, let alone five total AND three generations," he explained. "I want parents to encourage their kids to stay in school, continue their education and never give up WHILE doing the same thing. Everyone loved this photo; I want everyone to see this photo and say, 'This photo is an inspiration; this is a beautiful family.'"
Related
Before You Go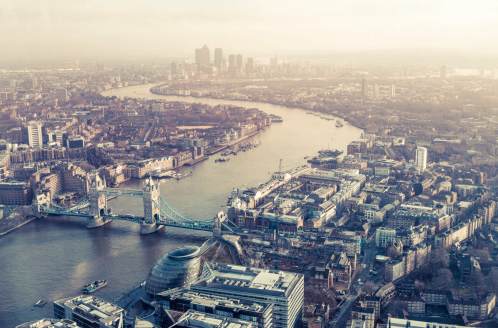 Best Cities To Live In After You Graduate