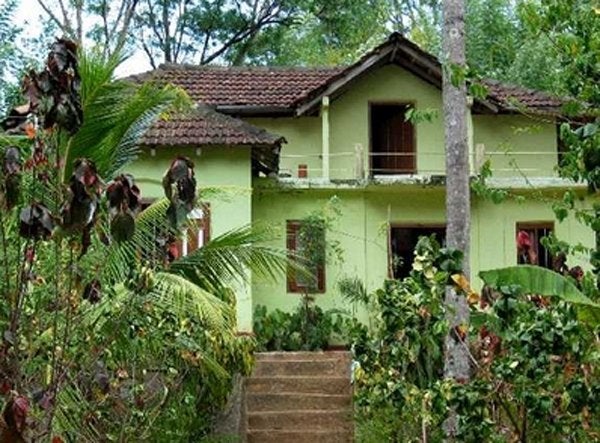 London, Paris, New York -- three very special cities with a very special connection. These centres of frenetic activity lead the world as places of cultural, economic and social significance - arguably these three are seen as the yardstick by which other metropoleis are judged.
Whilst New York and Paris stride ahead in making concrete advances towards a cleaner, greener future, Tory Mayor Boris Johnson flails around uncontrollably, his staff deserting him, his green credentials looking dodgier than a three-dollar bill.
As far as skyscraper solar panels go, tidal energy from the waters surrounding Manhattan Island, and use of geothermal energy where available and urban turbines (sited correctly in areas of high wind speed and low turbulence) Bloomberg's plans are a no-brainer. New York is a city that will be particularly vulnerable to sea - level rise, showing the world global leadership on clean, carbon free ources of energy is a positive move in the right direction and should be applauded and encouraged.
However, I would question his intention to develop nuclear power anywhere near NYC - at 8.46AM Eastern Standard Time, September 11th, 2001, terrorists crashed hijacked American Airlines flight into the Northern facade of the North Tower of the World Trade Center complex, New York City. At 8.45AM, one minute earlier, the first plane passed over the Indian Point Nuclear Power Plant.
The plant contained at that time, one dormant and two active nuclear reactors. Had the terrorists chosen Indian Point as the target of their deadly mission, the death toll, widespread chaos, an impact would arguably have been much greater, than the eventual, wholly horrific outcome - as large quantities of spent nuclear fuel are stored in cooling ponds nearby, also a vulnerable target.
Former London Mayor Ken Livingstone knew that nuclear power was a vulnerable target, as well as it's many other well-documented shortcomings, and chose to oppose its development.
Furthermore, whilst some would question Bloomberg's mantra that current energy usage levels must be maintained at the same level (many would argue we need to reduce our energy consumption below present levels), in a power-hungry city like New York maintaining present levels of energy usage will be a challenge.
Similarly, the Parisian mayor Bertrand Delanoe has made massive improvements to clean transit - the Velib' has been a massive success, and has fast become a cultural icon - now as much of a ubiquitous sight on the streets of Paris, as red London buses, or yellow New York taxi cabs. The scheme has 20,000 bicycles located at 1,450 stations - 1 every 300m or so, throughout the city centre. The potential to get cars off the road, and reduce pollution and emissions, is immense.
Meanwhile, as the State of California, and Los Angeles shows great leadership on getting the first hydrogen vehicles on the road, London's first hydrogen fuelling station in Hornchurch was quietly dismantled after a vociferous campaign by NIMBY local residents founded on dodgy science. The residents protests were fuelled by local Tory Councillor Barry Tebbutt
(also a member of Johnson's party, whose leader David Cameron is rebranding as a party that is strong on the issues of sustainability and the environment).
Ken Livingstone had a formidable track record, a man who led, not following public opinion - so much so that he was asked to chair the C40 group of the world's largest cities on tackling climate change. Ken's Climate Change Action Plan aimed to reduce CO2 emissions by 60 per cent by 2025.
Against public opinion, Ken introduced the congestion charge, taking cars off the road. The scheme has been keenly observed by legislators in other cities who hope to replicate London's success. Ken also succeeded in inproving the public transport system, to the point where London now has more bus users than car users.
He also established the London Climate Change Agency, whose mission includes establishing decentralized 'private wire' networks within London, to distribute clean, locally produced renewable energy (a precursor to Mayor Bloomberg's plans), and to integrate combined heat and power networks into buildings and streets, in order to utilise energy more efficiently (by using the waste heat for heating and cooling).
By contrast, Boris is altogether a lighter shade of green, stuck in the 20th century, he joined George W. Bush in opposing Kyoto, wants to remove the higher band of congestion charge on London's most-polluting gas-guzzling cars, and asked for his big-idea, wants to build a new airport in London's Thames Gateway, at a time when aviation emissions are already spiralling out of control.
Johnson's concession to the green movement, include a few wild gesticulations about recycling and planting trees, which Mark Lynas in the New Statesman suggests leads to the conclusion that..
he is stuck back in the light-green era of the 1980s
We used to vote for leaders as people to lead, make the unpopular decisions, exercise good judgement, decide what was in our collective best interests and make a call based on that. Sadly politics seems to be entering an era of personalities, where charm and charisma count for so much more.
Calling all HuffPost superfans!
Sign up for membership to become a founding member and help shape HuffPost's next chapter