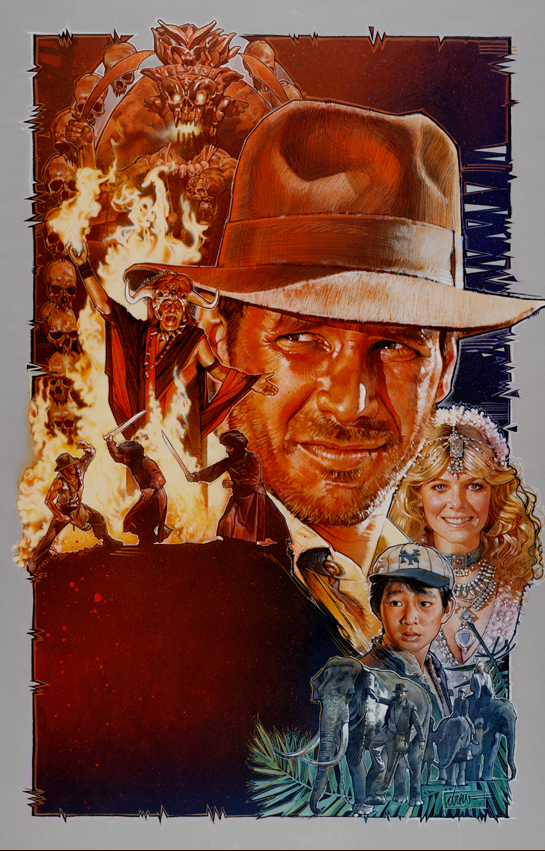 When I was growing up the movie poster was an essential way to promote a film. Amazing artists were hired to bring a poster to life and get moviegoers excited about an upcoming film. People would decide what movie to go see based on the strength of the movie poster image. Master artists were hired and trusted to create with paint and brushes an image so fantastic that it would not only capture the film, but often times make the film look better than it actually was. These incredible artists worked by hand with no digital shortcuts of any kind. There are countless poster artists that have been creating amazing work over the years, but I have decided to focus on three artists that have had a profound effect on me and movie going audiences for years. They are listed in no particular order because all three of these artists are iconic and have created images that will last forever and continue to inspire other artists for generations to come. You may not know all their names, but you will definitely know their work.
I have to admit that I am biased when it comes to Drew's work. I was such a fan of his that I directed the documentary about his life and career titled, Drew: The Man Behind The Poster. I had many of his posters on my wall growing up including, Back To The Future, The Goonies, and Big Trouble in Little China. He is probably best known for his work on the Star Wars and Indiana Jones films. He painted posters for all the Star Wars films as well as iconic posters for the Indiana Jones series that include his classic poster for Temple of Doom. Drew's teaser poster for Return of the Jedi (Originally released as Revenge of the Jedi) is one of the most memorable Star Wars images ever painted. His art has represented Lucasfilm and Steven Spielberg's, Amblin entertainment for decades. It's almost hard to believe that so many iconic posters for so many hit films were created by one man. Drew is a true master at capturing a beautiful portrait that says everything about a character in one image. His original painting style and composition is so admired and recognizable that often young illustrators are specifically hired to give a poster a Drew Struzan look. Even though Drew's work is so beloved for so many epic sci-fi and fantasy films like, Harry Potter and the Sorcerer's Stone and The Thing, but he has also painted posters for many hit comedies including Coming to America, Adventures in Babysitting and The Police Academy films. Drew is mostly retired these days and enjoys painting for himself over doing commissioned work, but luckily he will still on occasion come out with a beautiful new movie poster, like he did in 2015 for The Force Awakens. I highly recommend picking up Drew's wonderful book of art, "Oeuvre", from Titan Publishing and written by Dylan Struzan. If you're interested in a firsthand tutorial into Drew's art techniques, I encourage you to pick up the DVD Drew Struzan: Creating and Conceiving the Hellboy Movie Poster Art from Reel Ideas.com and If you would like to own any high quality prints of Drew's iconic posters hand signed by the master himself, you can go to Galactic Gallery.com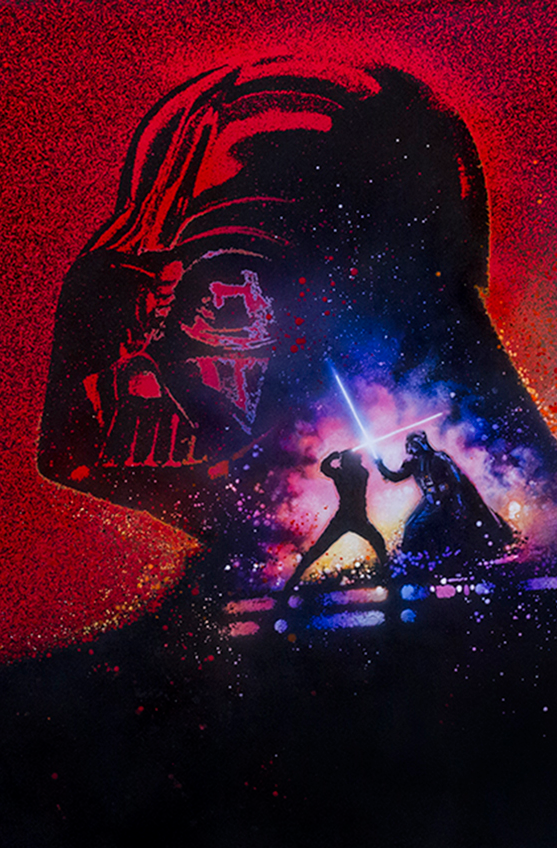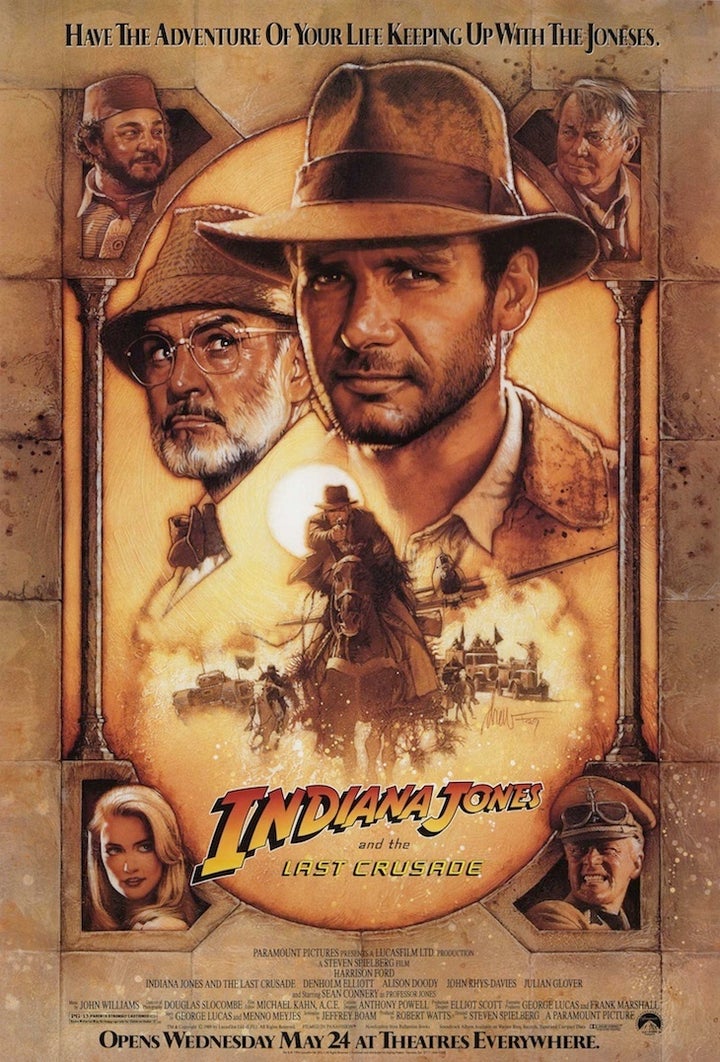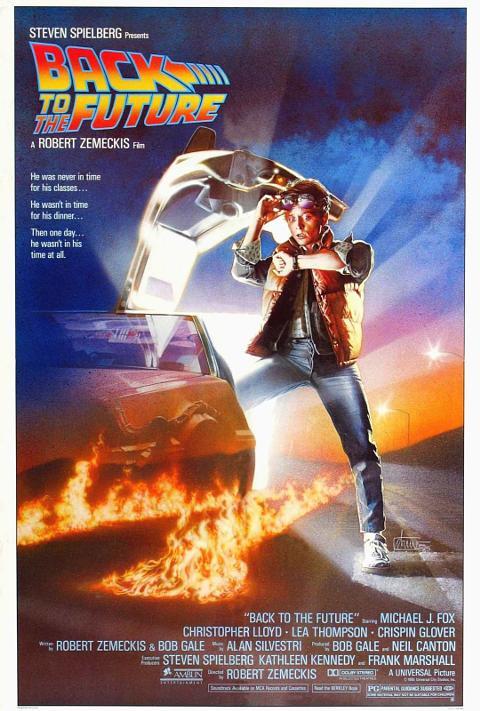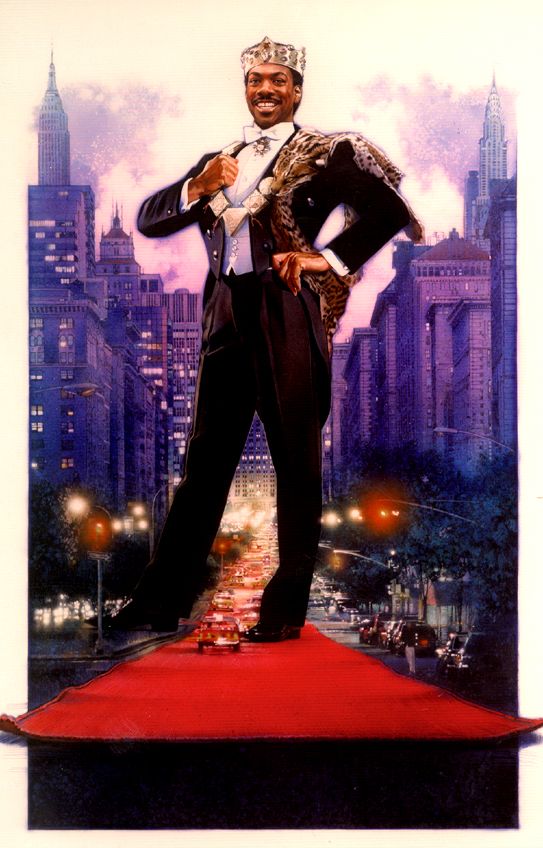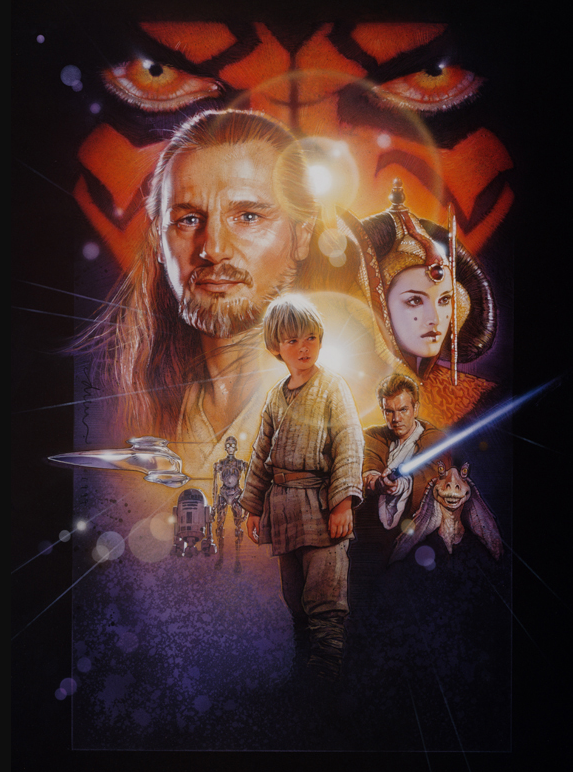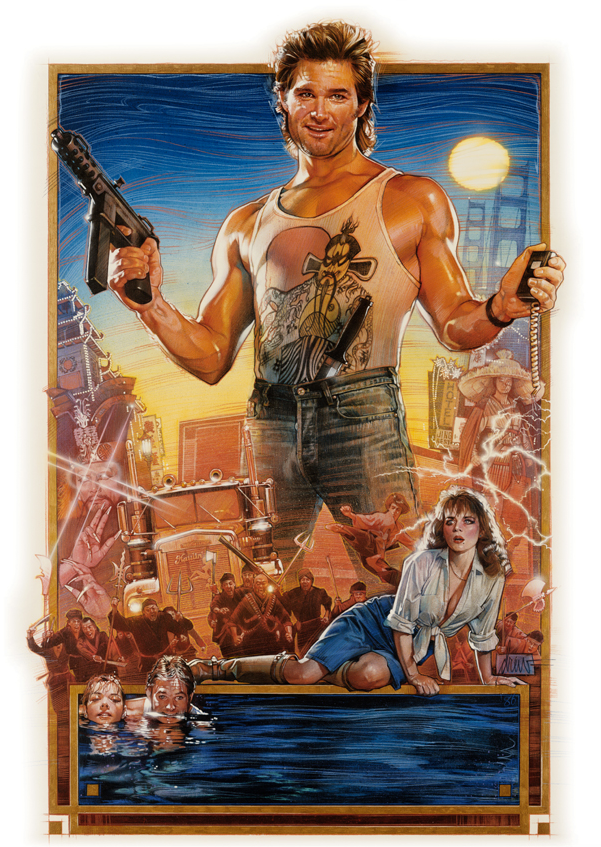 Bob peak is one of the most respected illustrators that has ever lived and for good reason. His unique style and use of color and lighting is legendary. Mr. Peak is the man behind such truly famous and beautiful posters for classic films like, Apocalypse Now and West Side Story. I don't think I've ever seen a better or more memorable painting of Marlon Brando than in the Apocalypse Now poster. His stunning portraits of James Caan for the futuristic action film Rollerball and of Clint Eastwood for the classic western, A Fistful of Dollars really stick with you because they are so striking. I must confess to having Bob Peak posters on my wall growing up as well, including his beautiful poster for one of the biggest James Bond films in history, The Spy Who Loved Me and the truly iconic poster for Star Trek: The Motion Picture (A poster that is far superior to the actual film). Just like Drew's work is so identified with Star Wars, Bob Peak is heavily identified with the other sci-fi favorite, Star Trek. Bob Peak helped make the original Star Trek films a huge success with his amazing one of a kind posters for classic Trek films like Wrath of Khan and The Voyage Home. Sadly, Bob Peak passed away in 1992, but his work continues to inspire generations of young artists and he has left behind iconic images that will live on forever. There is a fantastic art book of Bob's work I think you will love titled, The Drawings of Bob Peak by Thomas Peak and check out bobpeakgallery.com for more info about Bob Peaks art and to purchase beautiful prints of his work.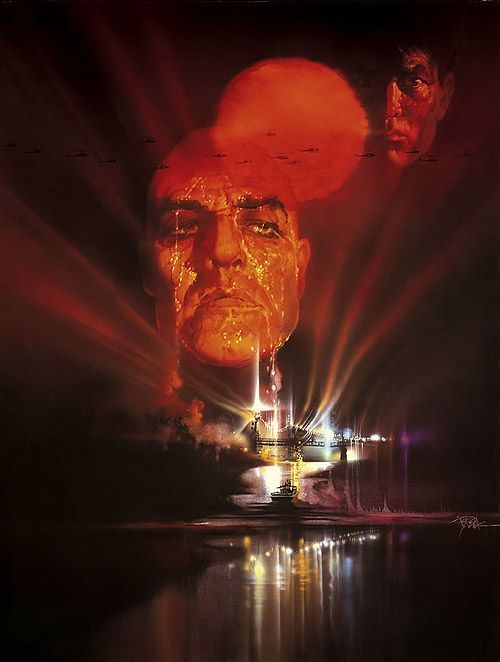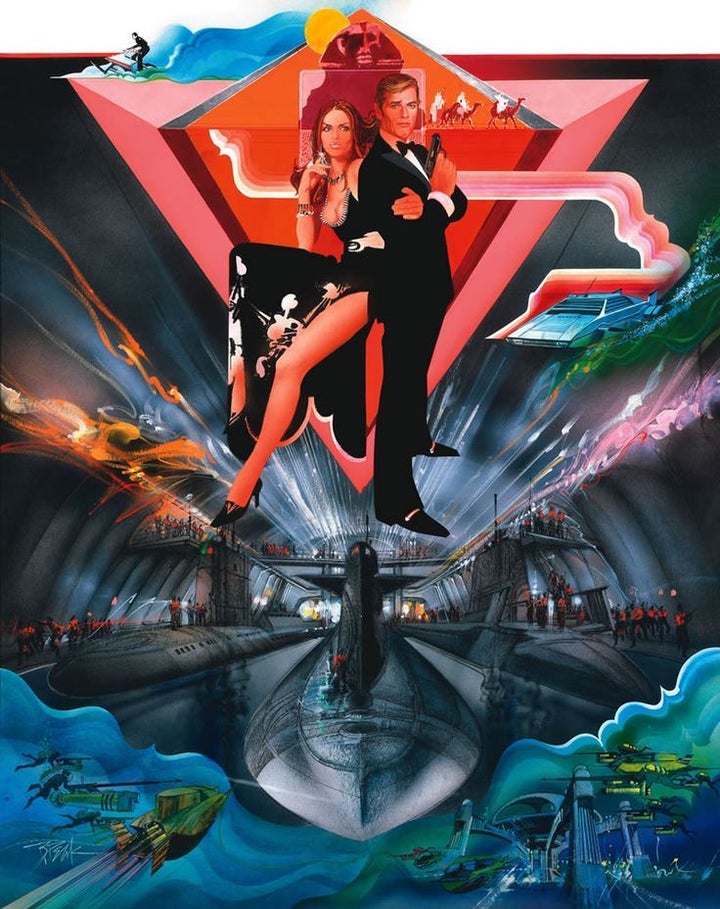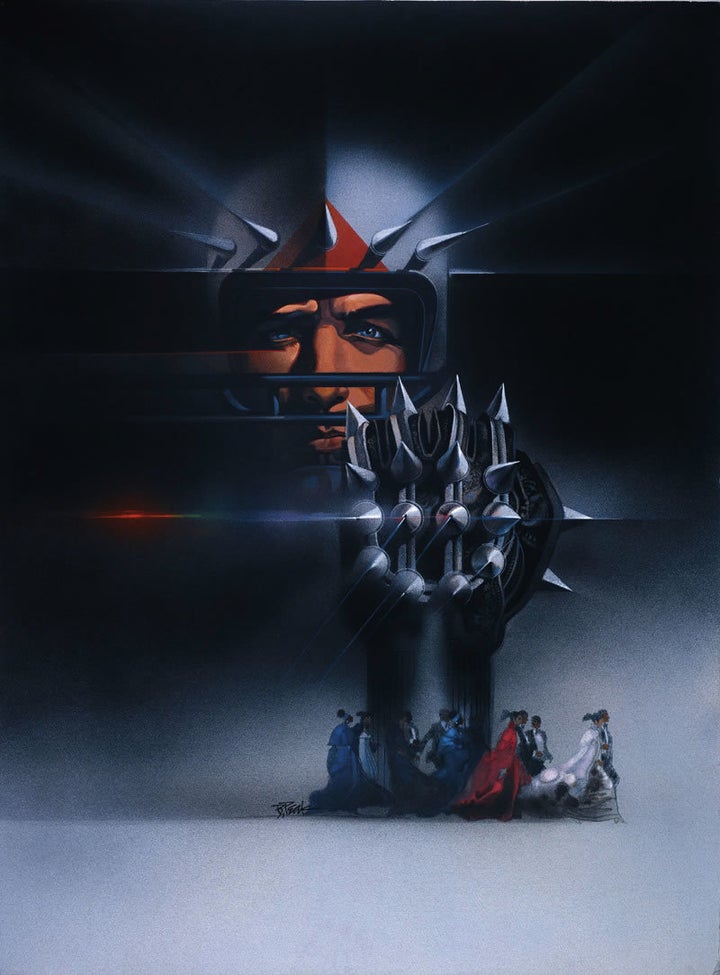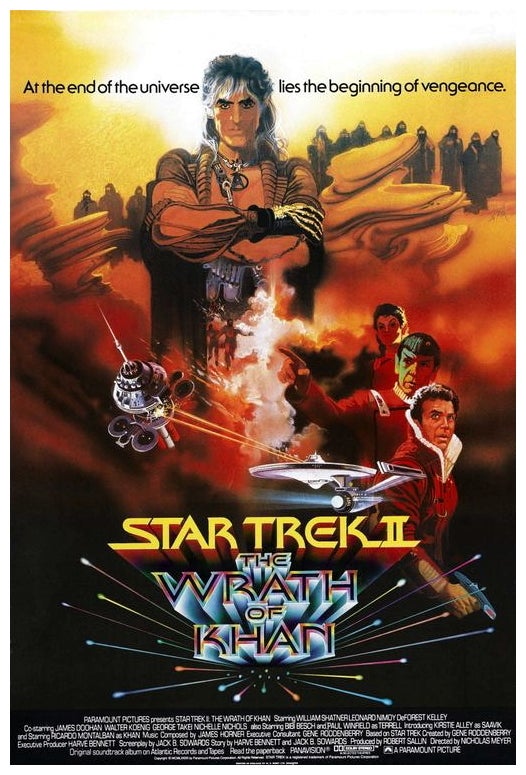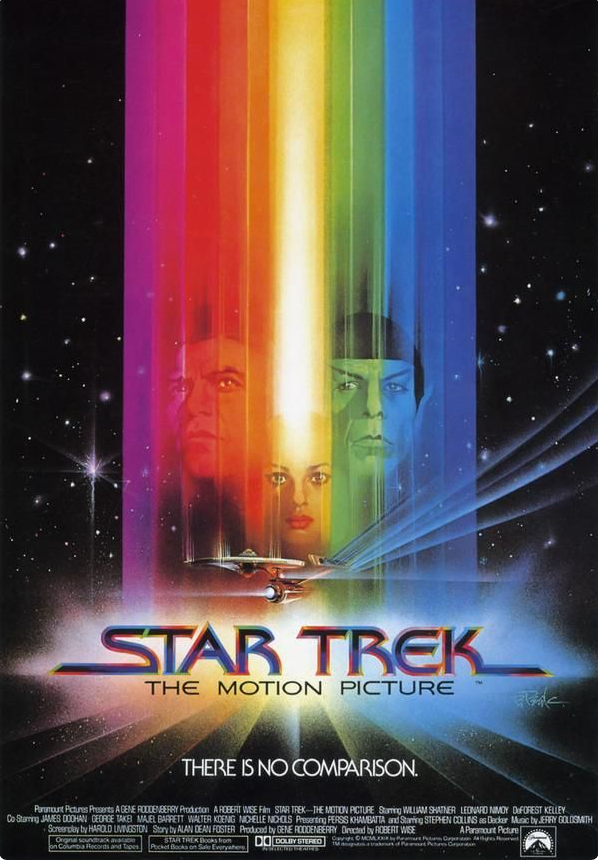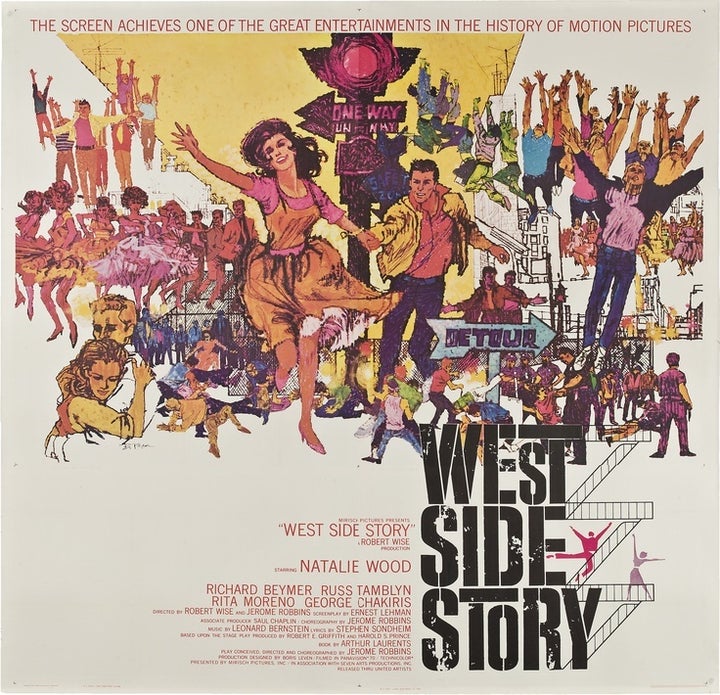 Like Drew Struzan and Bob Peak, Amsel has a body of iconic images and a style all his own. I first became aware of Amsel when he painted the first, iconic and very recognizable poster for the original Raiders of the Lost Ark (Drew later became the official Indy film series artist on Temple of Doom). A poster so loved that it hangs in young Adam F Goldberg's bedroom in the TV series, The Goldbergs. He also did the truly stunning posters for Jim Henson's, The Dark Crystal and the 80's sci-fi cult classic, Flash Gordon. Both of those films and the posters for them have gained in popularity over the years. Amsel's beautiful use of color and composition are also on display in posters for classic films such as The Sting and Mad Max: Beyond Thunderdome. Sadly, Richard Amsel passed away in 1985, but luckily a documentary is currently being made by filmmaker Adam McDaniel about his life and work and will include interviews with other master illustrators like Greg Hildebrandt as well as Flash Gordon star, Sam Jones. You can visit Richard Amsel Movie.com for more info about the film. I hope more people will discover the magic of Amsel's beautiful work from this documentary and it would be great to see a book of his art in the future. It's long overdue!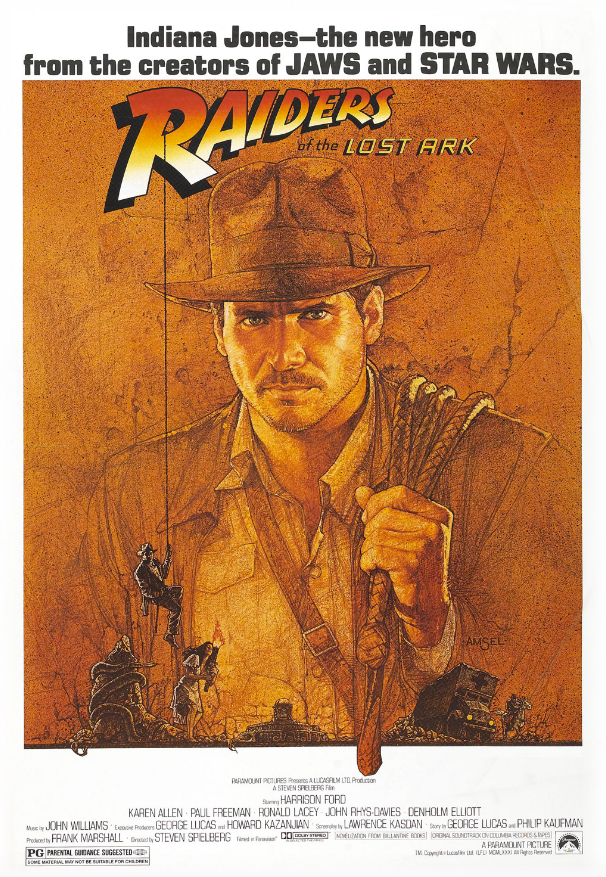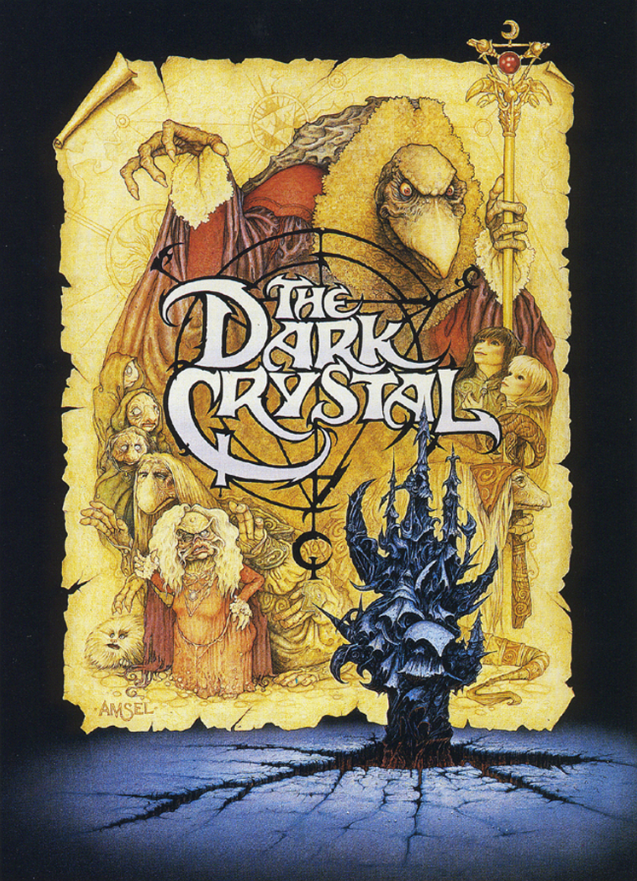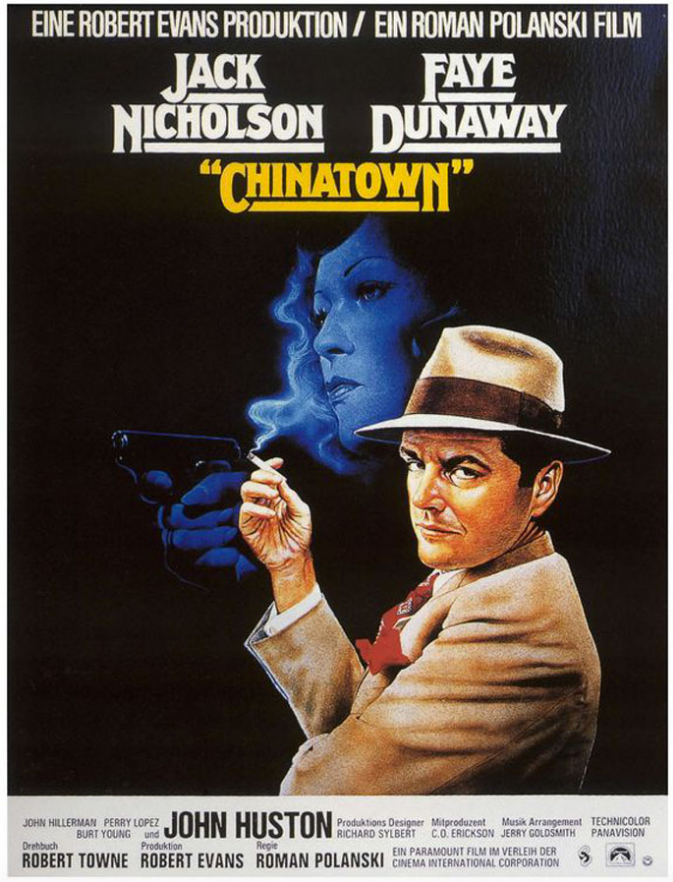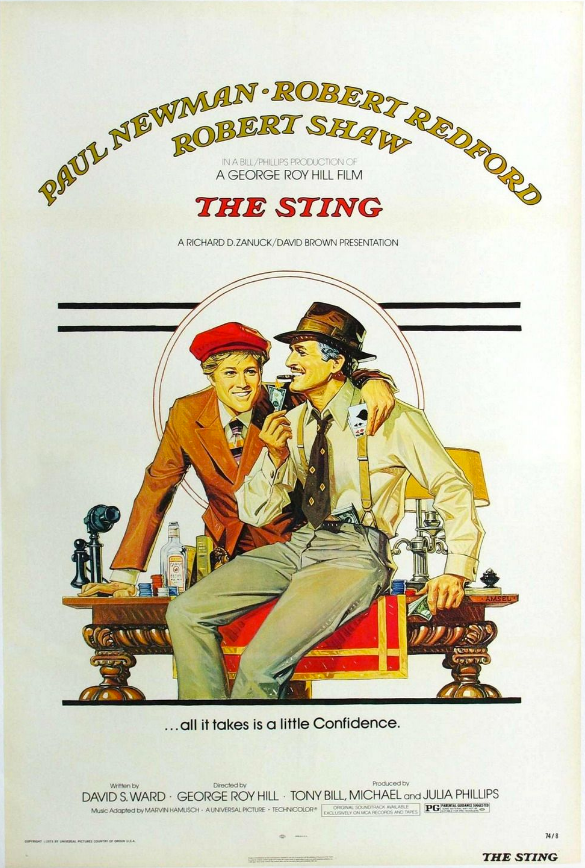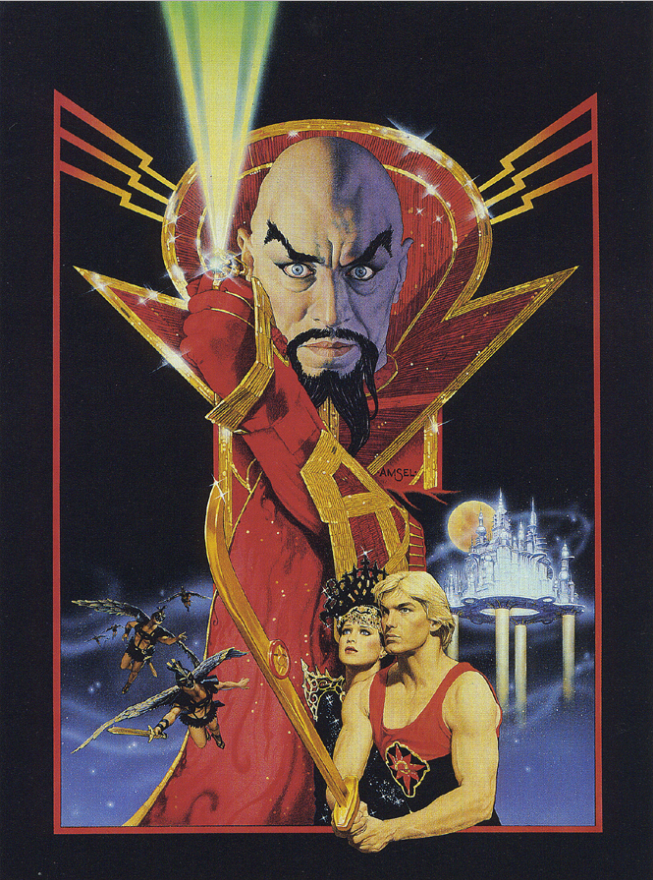 One thing that you will notice that all three of these illustrators have in common is that they are all totally original. Each of them is one of a kind and has their own unique style. Hollywood went to these artists for their original techniques and style to represent their films. The studios wanted original paintings from these artists because only they could paint the way that they do and they needed their eye and composition skills to tell a story with their art that captures the spirit of their films. Often times they were also hired to help save a bad film by giving it an amazing poster. And all three of these artists worked by hand with no digital shortcuts. You couldn't hire just anybody to do it on a computer and make instant changes because nobody else could do what Drew, Amsel, and Peak could do with paint on a canvas.
There are other amazing poster artists that worked in this period that I also love like, John Alvin, Roger McGinnis, Roger Kastel, and Tim and Greg Hildebrandt. I highly recommend seeking out their work and other fantastic illustrators that worked by hand from that era as well. I chose to focus on Drew, Peak, and Amsel for this piece because they had the biggest impact on me when I was growing up. Sadly, movie poster illustration is becoming a lost art, but I'm not alone in my love of great painted movie posters. A new documentary by filmmaker, Kevin Burke, titled, 24X36: A Movie About Movie Posters, highlights the past and present of great poster art and artists. I encourage everyone to check out this film and discover a new generation of poster artists and fans that are inspired by great illustrators like Drew, Peak, and Amsel.
Trailer for Drew: The Man Behind The Poster:
Trailer for Conceiving and Creating The Hellboy Movie Poster Art:
Related
Popular in the Community