A shy 7-year-old with a fear of open spaces has finally started venturing outside thanks to his beloved 3-legged-dog.
"When he first started school, he became more aware of being different, and he became even more withdrawn," Colleen Drummond, Howkin's soon-to-be stepmother, told the Daily Mail.
But when his family adopted Haatchi, an Anatolian Shepherd, Owen slowly began emerging from his shell.
The dog had an immediate effect on the little boy's confidence. He is now able to leave the house to take his dog for walks, and is even willing to talk to strangers about his new pet.
"Owen used to be scared of strangers, but he now wants to go out all the time to dog shows," she added.
Ten months ago Haatchi was abandoned, tied to a railway line, and hit by a train. He was found days later with a mangled tail and back leg -- both of which had to be amputated.
After hearing about Haatchi's plight on Facebook, the Howkins decided to adopt him, according to the Daily Mail.
Haatchi instantly became part of the family, dutifully taking his "medicine" -- a mix of manuka honey, salmon oil and supplements -- alongside Owen.
Fifteen-month-old Haatchi has also recently completed training as a therapy dog and will soon begin visiting amputees injured in Iraq and Afghanistan, as well as sick and terminally-ill children.
The dog has also won an award from the International Fund for Animal Welfare.
Haatchi will be presented with the honor at the Animal Action Awards event next week by Queen guitarist Brian May.
Before You Go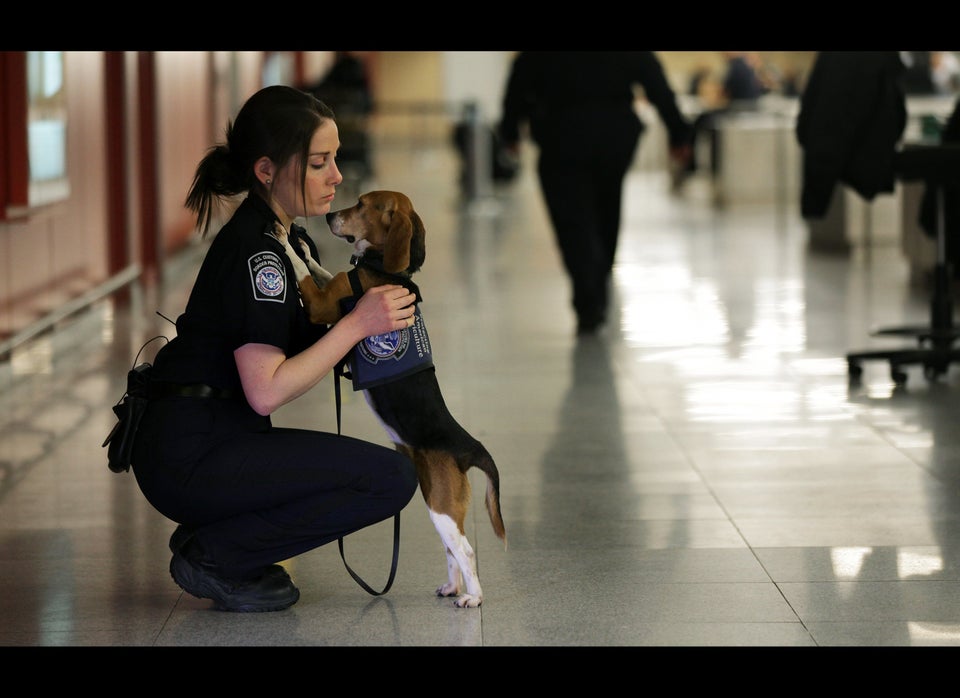 Animals Who Need Hugs
Popular in the Community