Two Occupy Miami members and a demonstrator from the Palm Beach County Coalition for Immigrant Rights were arrested in Boca Raton Tuesday while while confronting attendees of the hedge fund conference GAIM about major banks' investments in for-profit immigration detention centers.
Ashley 'Isis' Miller, 25, of Pompano Beach, Mathew Daiagi, 24, of Hallandale, and Lynn Purvis, 32, of Lake Worth were taken into custody just after 4 p.m., according to Peter Cervantes-Gautschi, executive director of Enlace, the lead organization behind the National Prison Divestment Campaign. The campaign was holding a national day of action in 16 cities including Boca, where members of Occupy Miami, Occupy Palm Beach, and immigrant advocates came together outside GAIM to demand financial institutions divest divest holdings in the for-profit prison industry.
[Update: Palm Beach County Corrections records show Daiagi and Purvis were both charged with disorderly conduct and disturbing the peace; records show Miller was arrested on an out-of-county failure to appear warrant.]
According to Cervantes-Gautschi and fellow demonstrator Veronica Castro, Miller, Daiagi, and Purvis were arrested after two separate actions of protest: one inside the Boca Resort at a GAIM meeting, during which a demonstrator stood up to call for an end to investment in private prisons, and another that unfolded on the hotel's lawn as conventioneers moved between gatherings.
"They unrolled a banner asking the major investors to stop investing in private prisons," Cervantes-Gautschi said of the group on the lawn. "They read a statement pointing out that the United Methodist Church divested from private prisons and banks should follow their lead as sex abuse and rape is rampant in the system."
Castro, who serves as Immigrant and Worker Justice Campaign Director of National People's Action, said the confrontation involved "repeated chanting." (Watch video of the arrests above). Wells Fargo, Bank of America, General Electric, Vanguard, FMR/Fidelity, BlackRock, and Lazard are among GAIM participants investing in for-profit immigration detention centers, according to the National Prison Divestment Campaign.
The day of action was successful despite the arrests, Castro said: "We were able to get inside, and get up close and personal to the investors. We're upset that they are profiting off the incarceration of innocent people."
"We'd tried everything else, all the legal routes, to have a say in legislation. We do petitions, demonstrations, and go to commission hearings, and a lot of it seems very futile," said Ana Rodriguez, who bonded out of jail Tuesday. "The main idea...was that we were trying to let [GAIM attendees] know that they're not welcome here or anywhere.
"It was an attempt to shut down and disrupt their cocktail party and their lifestyle, which is founded on everyone else's misery."
View photos, mugshots, and video from this week's protests outside GAIM:

Before You Go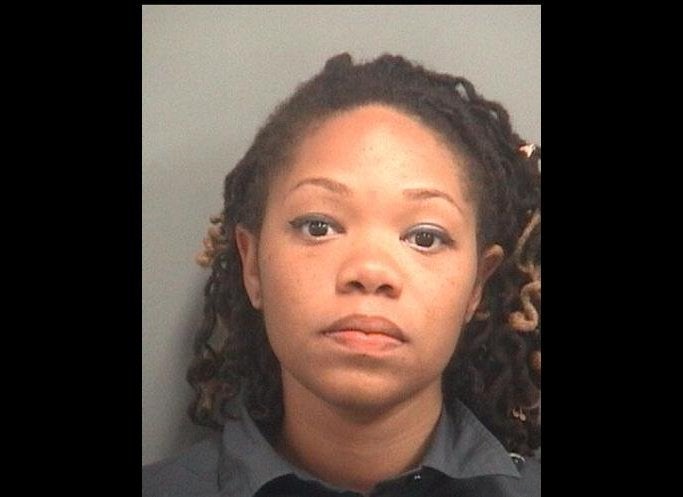 GAIM Protests
Popular in the Community