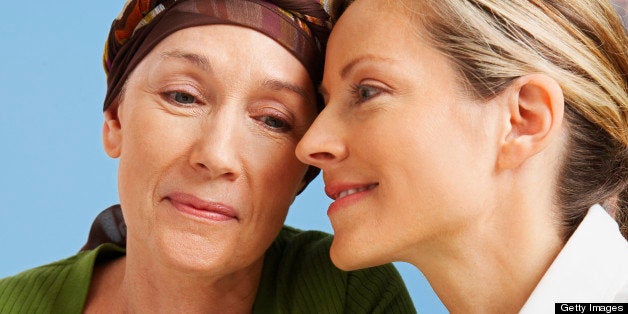 Mother's Day is right around the corner. Do not allow the dark veil of a cancer diagnosis or the negative side effects of cancer treatment put a damper on your Mother's Day celebrations! If your Mother is coping with the "Big C" and undergoing treatment, the beautiful bouquet of flowers you send her every year may be too potent of a scent, or she may not have a stomach for the annual box of chocolates. Here are a few other suggestions of gifts that can make Mother's Day extra special for a mother who is undergoing cancer treatment:

Make Memories
Cancer is a diagnosis that affects the entire family, so try thinking outside the box this year. Instead of purchasing Mom a tangible gift, begin a new tradition of creating a new fond memory. True, Mom may not be able to go bungee jumping or skydiving, but local venues are sure to offer fun classes like pottery throwing, tile making, stained glass or water-color painting. Attend a class as a family.

It's Make-Over Time!
The loss of one's hair, eyelashes and eyebrows can be overwhelming. Think about purchasing Mom a day package at a reputable spa that uses organic or chemical-free products. In addition, helping her learn how to pick the appropriate shades of makeup and apply the makeup properly can be a game-changer. I know my mother was never one to wear makeup prior to her cancer treatment, but after losing both her hair and her breasts, the option to apply makeup helped her feel "feminine." Include a nice facial or massage,* so Mom can start her new beauty regimen with clean pores and relaxed muscles. Just be sure to opt for chemical-free products throughout, so as not to add cancer-exacerbating toxins to Mom's system!

*Side note: If Mom has had any lymph nodes removed, be sure to ask if there is a massage therapist certified in oncology massage.

Build a Scrapbook
Remember in preschool when you made a picture frame out of popsicle sticks and tissue paper? An adult version of the same idea is something that will make Mom smile every time. Allow each family member to create a few pages of a scrapbook full of fun and family memories. Leave extra pages so you can continue to add to the scrapbook as a family.

It is important to remember that Mom may not be feeling in tip-top shape at the moment. Do what you can to make her day a little brighter and a little easier, and make sure you stay positive: Focus on what she can do, not on what she can't. Happy Mother's Day!
Calling all HuffPost superfans!
Sign up for membership to become a founding member and help shape HuffPost's next chapter