Innovation and invention have given us a lot more products to choose from these days--an overwhelming amount. Luckily, innovation is also birthing new ways to find products that are just right for you. Here are three new ways beauty lovers are discovering (and getting their hands on) new goods.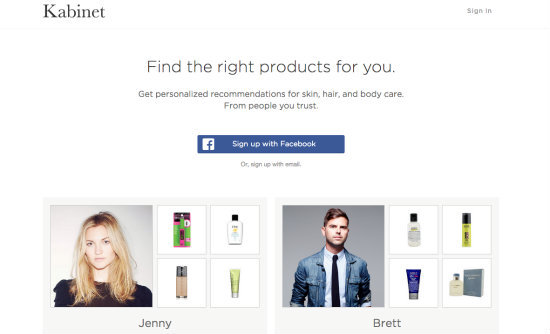 User Curated Shopping
The term sounds fancy but the premise is simple: we like to buy things that we know our friends have used. Sites like Fancy.com and Lyst allow you to digitally window shop for products, creating collections of the products you love and want. You also get to see products your friends want and love and when you're eventually ready to make a purchase, the goodies you've been coveting are all right there at your finger tips. Kabinet.me is the curated shopping contender of the beauty category. The site has a large constituency of beauty influencers and experts, all of whose digital cabinets you can peruse. You can also invite your friends to be a part of the platform and peak into their collections of beauty and personal care supplies, using them as inspiration for your own.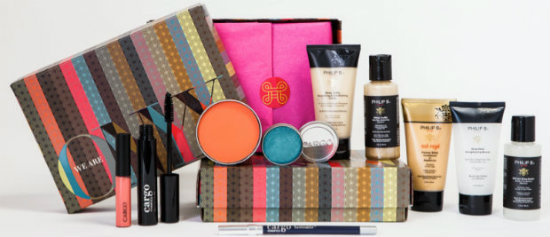 The Beauty Subscription Box
Who would've thought that we'd go from subscribing to monthly magazine deliveries to paying a monthly fee for mystery boxes of products we may or may not want to try. There's a subscription box for almost everything these days--from men's underwear to food from around the world. But the box model seems most apt (and is most popular) in the beauty arena. And it makes sense because when it comes to beauty, often times (even with a recommendation from your bestie) finding the right product is a trial and error process. The shampoo your best girlfriend swore by worked great on her, but not so great on your hair that's a slightly different texture than hers. Beauty boxes, like category leader Birch Box, which also offers lifestyle products, help consumers dive right into the unavoidable guess work, allowing subscribers to try samples of products. Usually those samples are a complete mystery but some boxes, like the Onyx Box, which is dedicated to black women, allow you to choose one product out of the five you receive each month.
Beauty Swaps
The beauty swap is probably the least technological way to discover products and is technically not as new as the other two ways but is seeing a rebirth in the digital age. It combines the social aspect of curated shopping and the low risk product-in-hand discovery of subscription boxes. The beauty swap is gaining popularity among beauty vloggers on YouTube. Vlogger Kristen Kay created a video about her swap earlier this year, where 11 other vloggers participated, each of them trading their fairly used products via a traveling swap box. Similarly, my beauty site, Un'ruly, held a product swap for black hair products earlier this summer and is holding another this weekend, allowing "product junkies" in New York to trade the hair products that didn't quite work out for them for products they've been itching to try. Traveling swap boxes or swap events are great ways to get social outside of your computer and spend little to no money on the products you use to beautify and pamper yourself.
Support HuffPost
A No-B.S. Guide To Life
Related
Popular in the Community