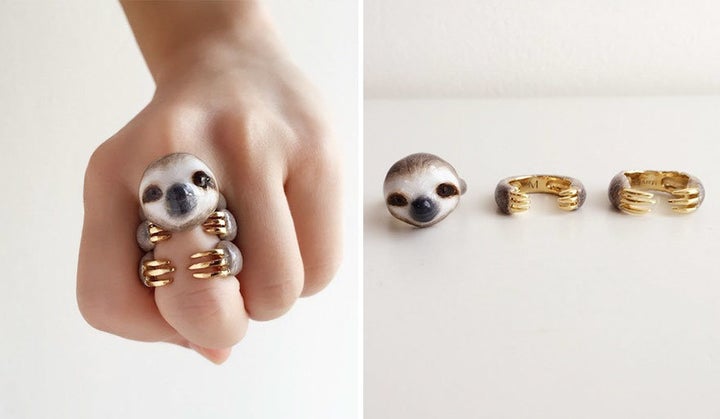 It's hard not to go wild for these cute rings.
Etsy store MaryLouBangkok makes three-piece rings ($119 USD) that, when combined, are a total hoot.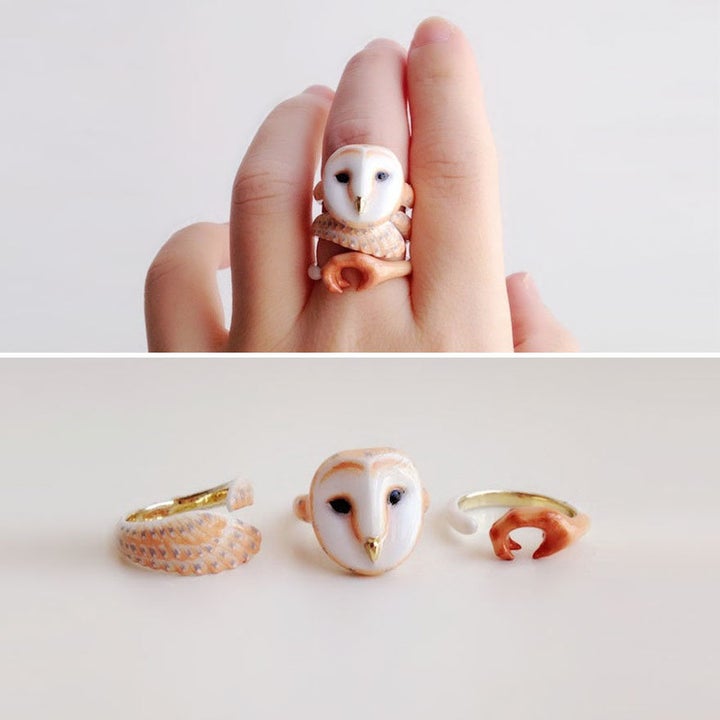 Mary Lou, a student who lives in Bangkok, Thailand, is the woman behind the sly designs.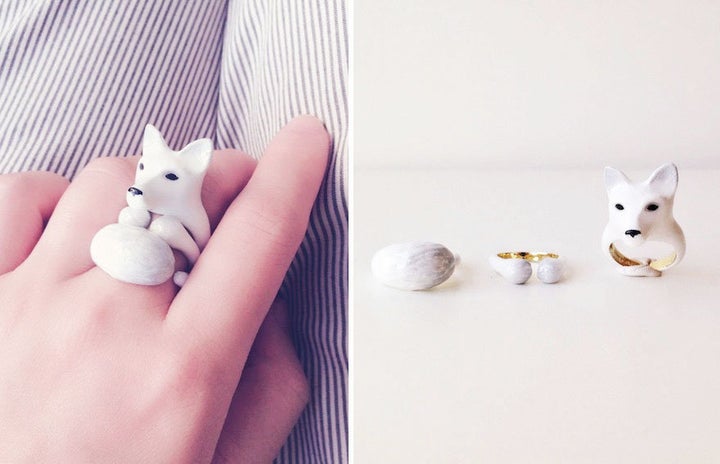 She told The Huffington Post that her cat inspired her to create her claw-ver designs.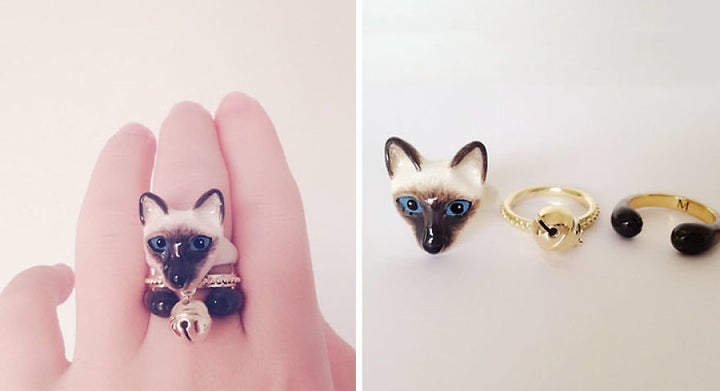 "In the beginning, I would make just a whole animal body or animal head ring, but it felt boring after a year," she told The Huffington Post.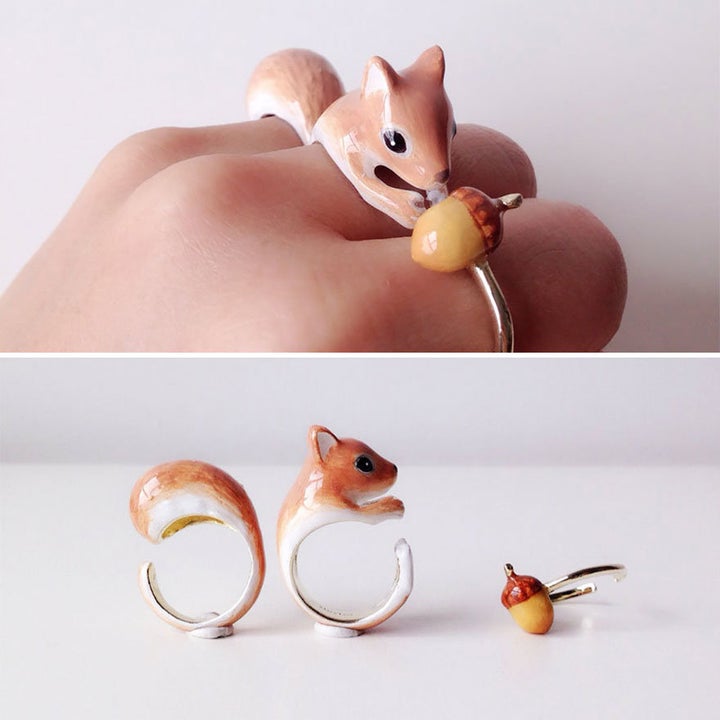 "Then I thought why not separate them and make a head, hands and legs? I felt much more playful!"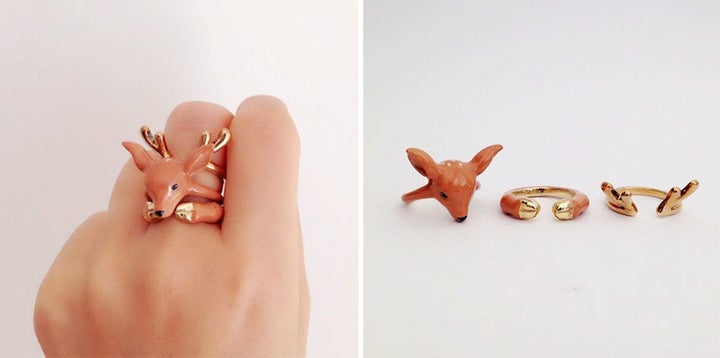 She uses brass to create a model, then adds plated 14k gold to the surface.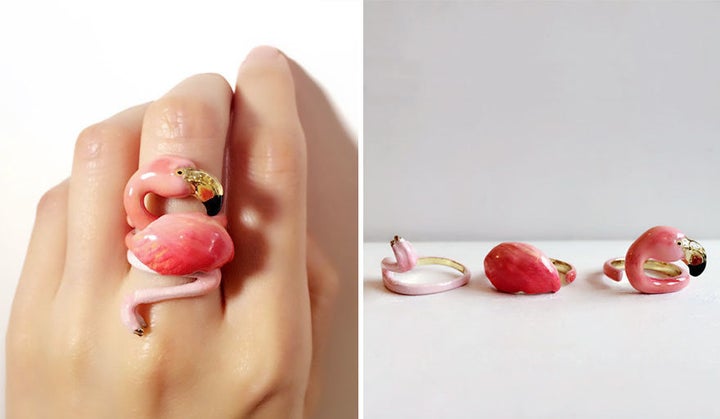 She also hand paints each of her creations.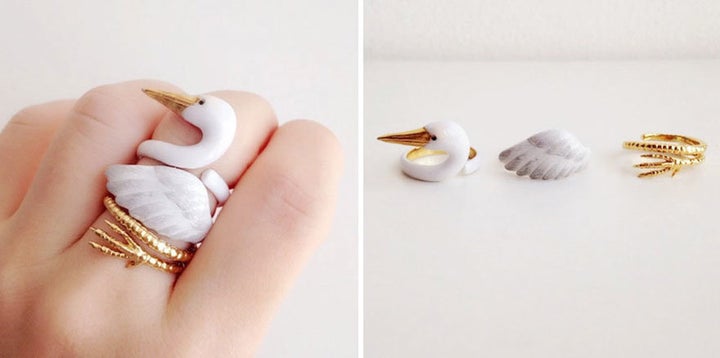 Her best sellers by far are her fox and sloth designs.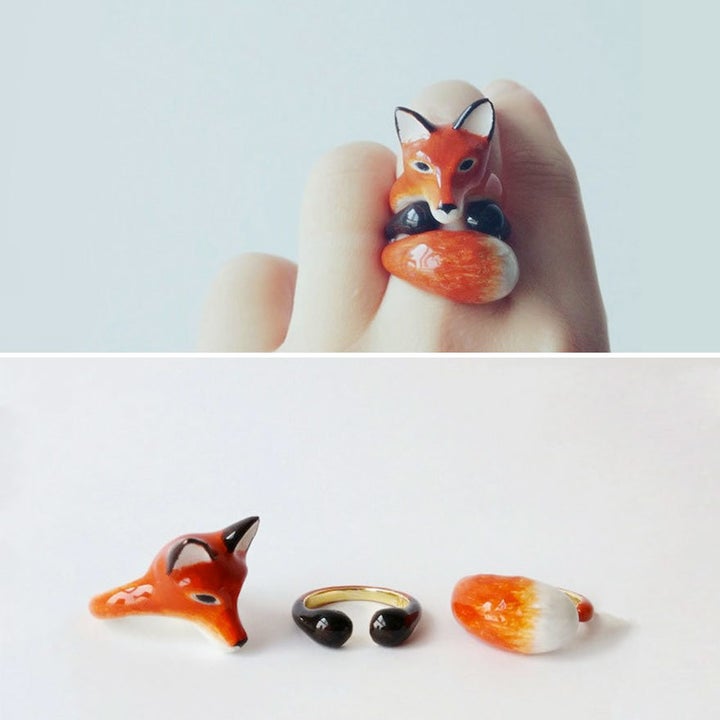 "Maybe it's the "Zootopia" effect?" she said.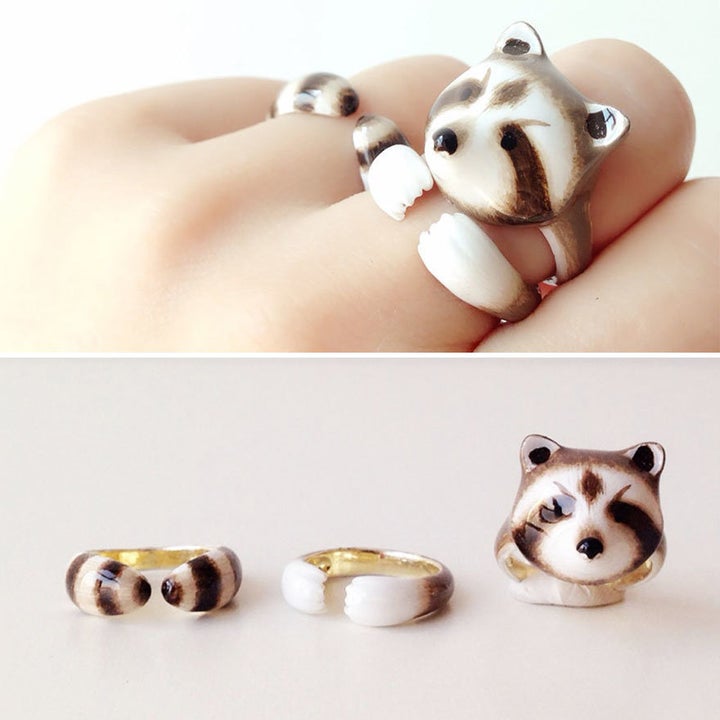 Her purr-ferred ring however, is the one inspired by her original muse.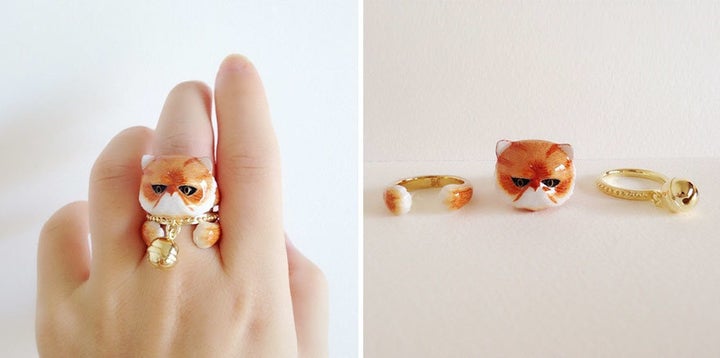 "My lovely Persian cat was my original model," she said. "So it's my favorite ring."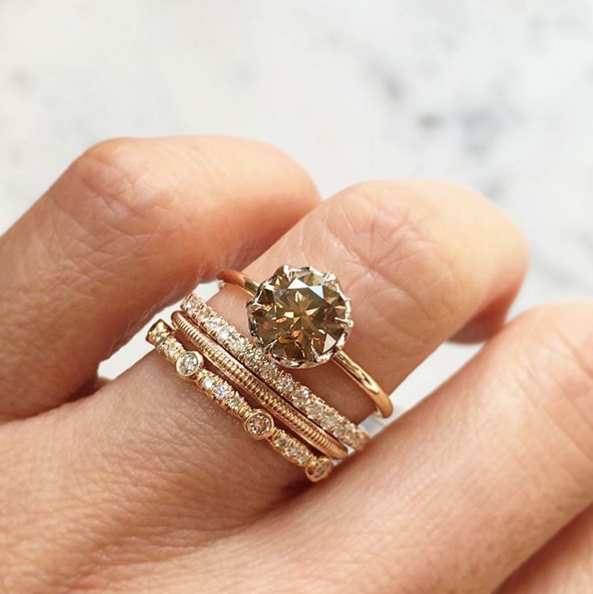 Stackable Wedding Rings
Popular in the Community